The record breaking just does not stop! As we head into the last week of October and Recruit Program month 2, let's take a look back at the week that was on Toybox.
The past week on Toybox has been a pretty solid one over all, with each day pulling in some decent numbers - but it was catapulted to full-on crazy on Monday, by a post that wasn't even new to the site. The fine folks at r/science posted a link back to the story about Portal 2 being good for your brain I wrote at the start of the month, and the power of being on one of the biggest social networks on the web meant that the post didn't just surpass Palpatine's Name as the most-read article on Toybox, but systematically thrashed it, pulling in 303,733 views as of writing. Palpatine's Name itself was already over 100,000 views ahead of the previous title holder, but Portal 2 and Neuroplasticity easily passed it by almost 70,000 views. When I started out on Toybox, I barely thought the site would pull that many views in three months, let alone on a single post. The huge influx of readers meant that for this week the average US monthly people total skyrockted to an amazing 830k as of yesterday. This average still includes a solid last week of September that is propping up a shaky October start for the site, so I fully expect the number to go down by October's end, but for now, Jesus Christ, thank you all so much for your amazing patronage.
But it wasn't just old posts that had people talking this week - we looked at some of the priciest toys in history, pondered the benefits of Adaptations straying off the beaten path, and basked in the beauty of Age of Ultron's hulkbuster and some examples from the comics that were just as cool. Pop! Vinyl finally broke down my willpower with some lovely Warcraft goodies, glorious artists showed off their takes on Batman, Big Hero 6 and 'Sexy' designs for Lord of the Rings Halloween outfits, and we all had our minds blown by Brows Held High's insightful look at Inception and Filmic Surrealism. Here's the links to the week in all things Pop Culture.
The Best of The Best
A veritable handful of Toybox's features and biggest stories of the week.
And The Best of The Rest
Not every Toybox story gets to grace the front pages of io9. Here's a few things you might have missed.
G/O Media may get a commission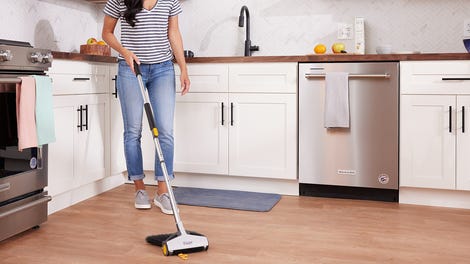 BOGO 50% Off
Flippr - BOGO 50% Off
The only way to get it all though? Keep your eyes on Toybox.
---
You're reading Toybox, io9's new blog for all things pop culture. From merchandise to awesome fan creations, TV recaps and critical commentary on the hot topics of the day, you can find it all here!