For centuries, we've used a dye derived from lichens to provide the red coloring for food and fabrics. This dye contains a compound called orcein, and we've just discovered its most remarkable property: it can fight Alzheimer's disease.
Specifically, the compound, as well as a related substance called O4, is able to reduce the number of what's known as small toxic protein aggregates. These aggregates are what's thought to be the cause of neuronal dysfunction and memory loss in Alzheimer's disease. These two compounds can chemically bind with these aggregates, converting them into large, mature structures called plaques, which appear to be largely non-toxic and benign to neurons.
As such, these compounds appear able to ward off the phenomenon known as protein misfolding, which is a root cause of degenerative neural diseases like Alzheimer's, Parkinson's, and Huntington's. In this process, proteins begin to malfunction and misfold, ultimately accumulating together as large plaques that run between and outside the cells in the brain. While they will eventually develop into mature plaques, it's the precursor stage as smaller aggregates that is thought to be toxic to the brain.
Previous attempts to deal with these toxic protein aggregates focused on changing their structure, but orcein and O4 represent a new mechanism for potentially warding off Alzheimer's. Instead of stopping the development of these aggregates, these compounds accelerate it, making them transition straight to the mature, non-toxic plaque form. German researchers discovered orcein and O4, which is found in blue dyes, after screening hundreds of natural compounds in the hope of discovering a few with potentially helpful qualities.
Lead researcher Professor Erich Wanker explains:
"This is a new mechanism. Up to now it has been considered to be very difficult to stop the formation of small toxic protein assemblies. If our hypothesis is correct that the small aggregates, which are precursors of plaques, indeed cause neuronal death, with O4 we would have a new mechanism to attack the disease. We hope that our findings will stimulate research activities in this direction, especially in drug discovery."
G/O Media may get a commission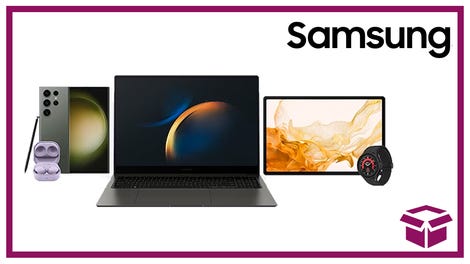 24 hour deals
Discover Samsung - Daily Deal
Still, we're a long way from actually being able to use these compounds to fight the disease. Neither compound has even begun animal testing yet, and we don't know for certain that accelerating the development of these plaques can actually reduce the occurrence of Alzheimer's symptoms. Previous clinical trials that have focused on removing plaque have not yet showed significant results, but there's hope that this new approach could yield more promising results.
Via Nature Chemical Biology. Photo of red food coloring droplet by Yu Haining.