Bryan Fuller and Bryan Singer's The Munsters reboot might be nothing like you expect. Michael Shannon talks playing General Zod against a green screen. Tom Hiddleston reveals his favorite scene in The Avengers. Plus the latest on Jurassic Park 4!
Spoilers from here on out!
Top image from The Avengers.
The Dark Knight Rises
Composer Hans Zimmer describes his process for creating the music for the final Batman movie:
You always want to create a sound that nobody has ever heard, but I think, this time, we might be doing that. As a musician, I think about what environment things are recorded in. Now, you have hundreds of thousands of voices, all recorded in their own individual environment. Up until now, that's been impossible to do. There's a lot of people doing a lot of editing, as well.
[Collider]
---
Man of Steel
General Zod actor Michael Shannon discusses the challenges of working with digital and computer-generated elements, and how it compares with the wired stunt work that his predecessor Terence Stamp had to do:
Unfortunately for Mr. Stamp, they didn't have CGI back then. I'm being spared a lot of drudgery that he had to endure. From time to time I'm in a harness, but I don't think anywhere near as much as he was. It's no secret that a lot of the film is going to be assisted by computer designed animation...I guess it can be frustrating not having those tactile elements around you, being surrounded by the green, but you're always trying to tell a story and be honest and you use your imagination regardless of whether there's a set or not. In a way it's even more childlike (with CG) because you're really relying solely on your imagination, like a little kid in the yard who doesn't have any props, just inventing something out of thin air. That's the original impulse for it all to begin with, I think.
G/O Media may get a commission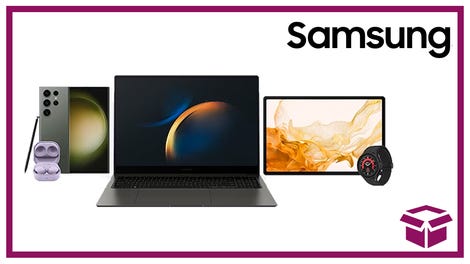 24 hour deals
Discover Samsung - Daily Deal
---
The Avengers
Loki actor Tom Hiddleston reveals one of his favorite scenes to film:
"My favorite moment on set was filming at a NASA location the size of a cathedral. I flew around like a trapeze artist in a rocket-testing facility in the company of Samuel L. Jackson and Jeremy Renner. That was a pretty good day at work."
Here's a snippet from an interview with Agent Coulson actor Clark Gregg, in which he pretty much confirms that the movie's supporting villains will be familiar to fans of the comics... which we pretty much already knew, admittedly, but it's nice to know that Loki's army will definitely feature familiar characters.

---
Star Trek 2
J.J. Abrams has reportedly cast Peter Weller — Robocop and Buckaroo Banzai himself — in an unspecified role. One possibility is that this is the recently mentioned character that's described as "another villain, someone who's older and in more of a supporting character" to the one attached to Benicio del Toro. [Variety]
A few days ago, the hot rumor was that Benicio del Toro would play the movie's villain, and that villain wouldn't be Khan. Well... the current hot rumor is the exact opposite of that. A supposed inside source says that talks broke down last week over money issues, and so del Toro will not be in the film after all. However, the source says the villain that del Toro was going to play is, in fact, Khan. Since we've pretty much covered every conceivable permutation of the rumor at this point, there isn't too much more to say - it's mostly just a question of which unverified rumor you find most plausible. [Vulture]
---
Daredevil Reboot
Director David Slade says the reboot is still on track, that Brad Caleb Kane "did an amazing job on script with high pressure deadline", and that there should be further news on the project in early 2012. [@DAVID_A_SLADE]
---
Jurassic Park 4
Steven Spielberg's longtime producer Kathleen Kennedy discusses what it will take for a fourth movie to happen:
"A great script is what it's gonna take to get a fourth Jurassic Park. We have a very high bar for ourselves because we're just like the audience, we don't wanna make the movie if there's not a reason to make the movie. So we've kinda created the dilemma ourselves because it was never intended to be a franchise, so there's an argument to be made 'Why are you doing a fourth Jurassic Park?' So we've gotta find a good reason for why we're doing a fourth Jurassic Park and we're in the midst of working on that right now."
[Collider]
---
Adventures of Tintin Sequel
Kennedy also discusses the timeline for the followup to Spielberg and Peter Jackson's Adventures of Tintin: Secret of the Unicorn:
"Oh yeah, it is being moved forward — in fact Steven and I were talking about it this morning. We're working on a script right now, we'll see a script probably February or March. If we can do some camera capture this summer, which I think we could do, then we would be on track to have the movie either Christmas 2014 or summer 2015, and so that's what we're looking at right now."
---
Wrath of the Titans
Here's the official synopsis for the Clash of the Titans sequel:
A decade after his heroic defeat of the monstrous Kraken, Perseus-the demigod son of Zeus — is attempting to live a quieter life as a village fisherman and the sole parent to his 10-year old son, Helius.

Meanwhile, a struggle for supremacy rages between the gods and the Titans. Dangerously weakened by humanity's lack of devotion, the gods are losing control of the imprisoned Titans and their ferocious leader, Kronos, father of the long-ruling brothers Zeus, Hades and Poseidon. The triumvirate had overthrown their powerful father long ago, leaving him to rot in the gloomy abyss of Tartarus, a dungeon that lies deep within the cavernous underworld.

Perseus cannot ignore his true calling when Hades, along with Zeus' godly son, Ares (Edgar Ramírez), switch loyalty and make a deal with Kronos to capture Zeus. The Titans' strength grows stronger as Zeus' remaining godly powers are siphoned, and hell is unleashed on earth.

Enlisting the help of the warrior Queen Andromeda (Rosamund Pike), Poseidon's demigod son, Argenor (Toby Kebbell), and fallen god Hephaestus (Bill Nighy), Perseus bravely embarks on a treacherous quest into the underworld to rescue Zeus, overthrow the Titans and save mankind.
---
Doctor Who
The BBC has released a press pack for this year's Christmas special, "The Doctor, the Widow, and the Wardrobe", which features an introduction from Steven Moffat in which he provides this lengthy synopsis:
This time we're in England in the 1940s, and recently widowed Madge Arwell hasn't told her children, Lily and Cyril, that their father has died flying his bomber home over the channel, because she doesn't want Christmas to become the day that broke their hearts. But when they're evacuated to a draughty old house in Dorset for the holidays, and meet a mysterious young caretaker in a bow tie, events take an unexpected turn. What could be inside that big blue parcel under the tree?

Soon the Arwells find themselves in a battle for survival in a magical new land. As ever, at this time of year, the Doctor is trying to make things right, and as always it doesn't go according to plan. But maybe he's reckoned without the power of a determined mother. This Christmas, it might just be the lonely Time Lord who's shown the way home.
It also features an interview with Matt Smith, in which he describes the Doctor's role in changing the Arwells' lives:
It's a brilliant and touching story about a family who have experienced a tragic event and in many ways they've had Christmas stolen from them. The Doctor, in a very 'Doctory' way, tries to bring Christmas spirit and cheer back into their lives. He has 'Doctorified' the house so to speak and there's a magical present under the Christmas tree which is a portal to another world. Cyril enters it and discovers an enchanting landscape that encapsulates the beauty, danger and madness that is Doctor Who at Christmas.
When asked if the special will feature scary elements, Smith gives this response:
Well there are two scary characters that live in a huge tower and move in a very strange and menacing way. I also really enjoyed making this episode because the characters unfold in a subtle way and you never quite know what's waiting around the corner. I also loved working with the guest cast who all seemed to have a whale of a time.
Costar Claire Skinner describes her character, the titular widow, Madge Arwell:
I play a character called Madge Arwell who, first and foremost, is a mother. It just informs everything about her character. What I found attractive about the role is that she's warm and a thoroughly decent woman, as well as being quite straight down the line. In the episode she gets tested and challenged and it's interesting to see how she handles different things and adapts to various situations for the sake of her children.
Alexander Armstrong discusses his character, Madge's husband Reg, and his description leaves open some room that Reg isn't definitely dead:
I play Reg Arwell, who is a bomber pilot in the Second World War. We witness him flying over the channel and all the navigation equipment completely stops working. It doesn't look good for him! His wife Madge then receives a slip of paper saying that a 'Reg' is missing and presumed dead. Their two children hope that their Daddy is going to be back for Christmas and that's when the Doctor gets involved to return a favour to Madge as she helps him out at the very beginning of the episode.
There's still more at the link. [Doctor Who News Page]
Here's a bunch more promo photos. [Den of Geek]
---
Game of Thrones
Tywin Lannister actor Charles Dance talks about the show's filming schedule, as well as his character's eventual fate:
We finished [filming] season two. I think that will air in February or March of next year, and we will start shooting season three in May or June of next year. Devotees of the books have told me that I have a very spectacular death, not next season but possibly the season afterwards. I'm not going to tell you what that is, but it's a death scene the like of which I've never had before anyway.
---
The Walking Dead
Shane actor Jon Bernthal explains why the paternity of Lori's baby is such a big deal to the character:
I think that you've got to look at just sort of realities of living in the world of the zombie apocalypse. I think Shane is sitting there thinking, you know, in this world, you're never going to find your wife. You're never going to find a woman. You're never going to settle down. You're never going to have a family. All those dreams and all those things that we take for granted as possibilities of our life, in this world, you know, once you put yourself in the world that our show takes place in, it's a very hopeless existence in that way. And then all of a sudden, boom, here it is; here's this chance, and yes, I think that absolutely he has to believe it's his kid. It's the only hope his character has. And again, what's so wonderful about the character is the same thing that makes him so dangerous: once he gets an idea in his head and he believes it as gospel, he'll go to the death to defend that.
He also explains how Rick's choices will affect Shane in the second half of the season:
What's so interesting about the second half of the season is that Rick is going to prove that he's very much capable of keeping these people alive. What that does to Shane is really, really interesting. You want somebody to be a certain way, and then they prove that they actually are that way, and what happens then can be very explosive.
There's a bunch more at the link. You can also check out a video interview with him here. [The Wrap]
Executive producer Greg Nicotero discusses what zombies we'll see in the second half of the season:
The second half has a couple of fantastic walkers in it. I love the walker in the RV in the first episode, that Andrea kills. I love the well walker. The thing is, being on Hershel's farm, it's not like last year where we were running around downtown Atlanta. Hershel's farm is a little bit of a safe haven. So the advantage is that in the second half of the season we'll get a little bit more zombie action going. I think it's gonna be great. I hate that I have to wait for the middle of February for people to see it, because the second half of the season is mind-blowing.
[FearNET]
---
Terra Nova
Here are some promo photos from the two-part season finale, "Occupation/Resistance." [SpoilerTV]

[gallery 5865316]
---
Once Upon a Time
Here's a promo for next Sunday's episode, "The Heart is a Lonely Hunter." [KSiteTV]

Sage Brocklebank, who played Buzz McNab on Psych, will reportedly play Gaston opposite Emilie de Ravin's Belle in the Beauty and the Beast inspired twelfth episode, "Skin Deep," which airs February 12. The episode will also reportedly reveal some crucial details about Rumplestiltskin. [E! Online]
---
Grimm
Here are two sneak peeks for the next episode, "Danse Macabre." You can check out another one here.

And here are some interviews with stars David Giuntoli, Russell Hornsby, and Silas Weir Mitchell.

Titus Welliver, best known as the Man in Black on Lost, has reportedly been cast in a guest role as Farley Holt. Here's a description of the character:
A Grimm creature who has the ability to morph into a steinadler. Coolly unflappable, even when being interrogated by Nick (David Giuntoli), Farley explains to Nick the history behind a cache of gold coins that seem to exert an uncanny hold over whoever takes possession of them.
[TV Line]
---
Touch
Here's a promo for the new Fox series from Heroes creator Tim Kring, starring Keifer Sutherland as the father of an autistic child with apparent psychic abilities.

---
The Munsters
This is all coming from an inside source, so take it with a grain of salt, but there's a ton of new details out for Bryan Fuller and Bryan Singer's Munsters reboot for NBC, which according to this won't be much of a reboot at all. Instead, it's going to be a "strange hybrid of the popular comedy Modern Family and HBO's True Blood", and that "while the series will be dark there will be a lot of heart and comedic elements," the second half of which does indeed sound pretty much exactly like Modern Family. There's also a description of the pilot:
[The pilot] will focus on 10-year-old Eddie Munster who is unaware that he's a werewolf, and that his family is composed of terrifying creatures. The madness begins when a baby bear attacks a scouting trip, only it turns out that this "bear" is actually Eddie transformed into a werewolf. Eddie is unaware of his metamorphosis and it forces the family to move in order to protect the family secret. The coming of age story gets weirder as he fights against his family when he learns of a shocker: they're a family of flesh-eaters!
And here are some additional character notes:
- Lily Munster has an eating disorder and eats suicide victims.
- Grandpa Munster is a 600-year-old shapeshifter
- Marilyn Munster was adopted when her mother tried to eat her as a baby.
You know, I suppose there's a way this won't be completely terrible...but no, I'm not really seeing it. [Bloody Disgusting]
---
American Horror Story
Here's a preview for episode ten, "Smoldering Children."

---
Bag of Bones
Here's a couple trailers from A&E's upcoming miniseries adaptation of the Stephen King novel, starring the always welcome Pierce Brosnan.

---
Lost Girl
Here's a synopsis for episode twelve, "Masks":
Bo enlists Dyson's help to find an artifact she believes will release Lauren from her life of servitude to the Fae — even though it might mean having to say goodbye to the good doctor herself.
---
Additional reporting by Gordon Jackson and Charlie Jane Anders.