A couple weeks ago, Mat Honan wrote about the most viral people on the Internet. At the top of that list was Maxwellhill, the first and only Reddit user to achieve 1 Million link karma points—link karma is the unit of measure of a Redditor's story-selection.
It's a hell of an achievement, and everyone at Giz was curious about how Maxwellhill made it happen. So when I got an email from the Mysterious Max, I asked. Lucky for us, he answered. Or maybe she answered? The amazing thing about the emails we've been trading back and forth is that Maxwellhill has revealed almost no personal details.
That's actually awesome. The magic of anonymized Internet identity is that Maxwellhill could be anyone. Your drinking buddy. Your business partner. Your math teacher. Your math student. Your cab driver or car salesman or senator. Using the cloak of the Internet as a disguise, Maxwellhill flits in and out of our lives as a superhero would. Only instead of saving a mass of screaming citizens from an out-of-control train, s/he protects our daily lives from boredom with a steady stream of well-selected content from around the Net.
From what I can tell, though, Maxwellhill isn't just trying to be mysterious; he/she is trying to be successful. Maxwellhill's ascent to power was deliberate and skillful. The million karma points were a goal, not an accident. It's a powerful lesson in the user-driven Internet, and it's counter-intuitive one as well: Take the person out of the equation and become a platform.
G/O Media may get a commission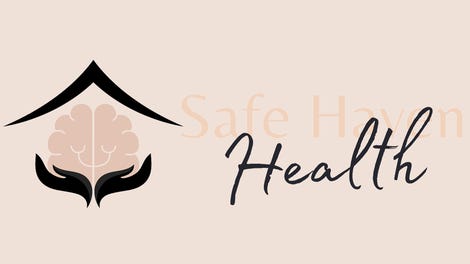 Addiction counseling
Safe Haven Health
What follows is everything the top Redditor is willing to share about his or her online life—a primer on reddit success and a very interesting story. In his own words. Or her own words? Who knows. -JB
I started almost 6 years ago—when reddit was still run by its co-founders, Alexis and Steve—more out of curiosity than anything else. There were a few social websites such as digg, but most of them were merely news aggregators. As I played around with social news, I realized that content providers were always going to do better than commenters because they need only provide one good link (a "platform") for hundreds to comment.
At that time there were about 10 key redditors whose links constantly made the front page. I wasn't one of them. In fact, it was really tough just to get my first 100 karma points—it took months! When I finally managed to get a few links on the front page, I followed what they did and posted anything that I felt was interesting. But I avoided politics.
Then the top five redditors left to work for Jason Calcanis and AOL, paid to provide content [Ed: These people were called "Netscape Navigators", and, along with the top users from digg, Flickr, and Newsvine, collected $1,000 a month to scour the Web for good stories.]. Being the least experienced of the top 10, I wasn't selected. I think the experiment failed, though, because Jason soon left to start his own company.
I saw an opportunity in the hole left behind by the top five, so I decided to focus my energy on becoming number one on reddit. I focused on building a reputation for quality links with a style of my own: I avoided pics, jokes, and comics if at all possible; I focused on well-written articles from reputable sources. I would change the title to reflect the gist of the article, but I would never editorialize it. (Otherwise I would appear biased, and could alienate a general audience.) Sometimes I had to make the title interesting, but I would never distort the story or be misleading. I would not comment on my own submissions either; I stayed strictly a content provider, sticking to the "platform" approach I had identified early on.
It was incredibly time-consuming, especially as I started moderating subreddits. The advent of subreddits was great because they allowed me to hone in on a particular audience, but between digging up links and moderating, I was stretched thin. I just didn't have room to read and comment as much as I would like. (Hence my dismal comment karma.) I had to focus again, so I concentrated my energy on some of the bigger subreddits. qgyh2 and I were responsible for taking r/worldnews from the pits to one of the top 5 subreddits—and one of the handful with over a million subscribers.
The last few months, as I was fast approaching a million karma points, I decided on a target date of the end of the year and doubled my efforts on submissions—but not on moderating. Having achieved that million a few weeks ahead of schedule, I deided to take a break. These days, I spend about 3-4 hours a day on Reddit. I am also busy with a potential business venture that is taking a large part of my time, but I try to squeeze in the odd link when I have the time...
---
Illustration by Reddit co-founder and original Alien doodler Alexis Ohanian. Fun fact: It's the first one he's ever drawn in profile. He says it was hard. Thanks Alexis!