Despite continued efforts to modernize and improve handheld mortars, like the 60-mm M224 carried by American soldiers, soldiers today still aim it as their forefathers did in WWII: by looking over the barrel at a fixed analog sight. But thanks to the Office of Naval Research's (ONR) rapid prototyping program, these venerable artillery launchers are about to get a 21st century upgrade.
Known as the Fire Control Unit (FCU), this prototype attaches to barrel of the mortar just below the muzzle. It uses a red dot sight for day aiming and a laser range finder for better accuracy at night. That might not sound like much now that even civilians have access to Aimbot-caliber rifles, but the invention has been warmly received by servicemen who have used it.
"The nighttime capability is awesome—I mean awesome," said Sgt. Garrett Dennard, mortars assistant instructor for the Infantry Officer Course in a press statement. "At night by the second round, I trusted it 100 percent."
Additionally, the mortar's sling has been redesigned to prevent the unit from clanging around and betraying the troops' position as it's carried. A heat shield has been installed as well to prevent the user's hands from being seared by the hot barrel.
G/O Media may get a commission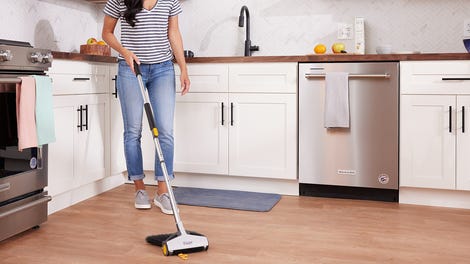 BOGO 50% Off
Flippr - BOGO 50% Off
The FCU is the result of the ONR's TechSolutions program, which works with private and public sector scientists and engineers to rapidly design and build technologies requested by serviced members, typically within 12 to 18 months.
"If our guys can tee up targets at a quicker pace, and hit their targets with less shots, that's a clear win not only on the battlefield, but in the cost category—which ultimately allows more training and opportunities for our warfighters," said Tom Gallagher, who heads TechSolutions, said in a press statement.
While the military is remaining quiet on just how much more accurate the new scopes are, the USMC likes them so much it already has six prototype units en route to Afghanistan for further field testing. [ONR via Stripes]