The UK's Met Office has just announced that it's taking delivery of a new $150 million supercomputer—one that will be able to predict the weather accurately enough to know what it will be like on the very road you live on.
The new device is a Cray XC40 supercomputer with 480,000 CPUs, that can perform 16,000 trillion calculations per second and weighs 154 tons. It replaces an ageing IBM system and will predict the weather with some crazy levels of precision.
Firstly, it will be able to predict the weather at hourly intervals at a resolution of 1 mile, allowing for fine-grained weather variation over entire cities. But more impressive is that it can also provide weather predictions at unprecedented levels of precision—with a resolution of 300m. That's down to street level.
The Met Office suggests that such intense computation will be reserved for predicting things like the timing of fog over airports—so what will it do the rest of the time? Actually, when it gets a break from weather predictions, it'll be put to work by climate-modeling scientists to see how climate changes is affecting the UK.
The new computer will arrive in the UK's Exeter offices soon—but won't hit its full stride until some time in 2017. [Met Office via Engadget]
G/O Media may get a commission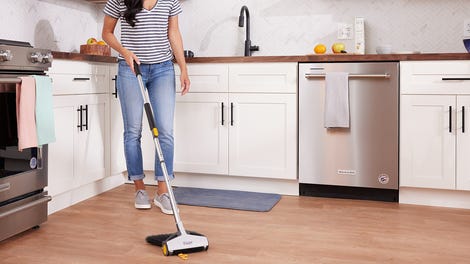 BOGO 50% Off
Flippr - BOGO 50% Off
Image by KittyKaht under Creative Commons license