Wow. Four more days to go. The next time you pop open one of our lovely weekly app roundups, we will have a new man in the White House (knocking on wood hard here). I don't know about you guys, but I'm a little on edge. This week, let's have a look at the apps that will make you forget about gerrymandering, vote suppression, and how long you just waited in line and keep your eye on the prize.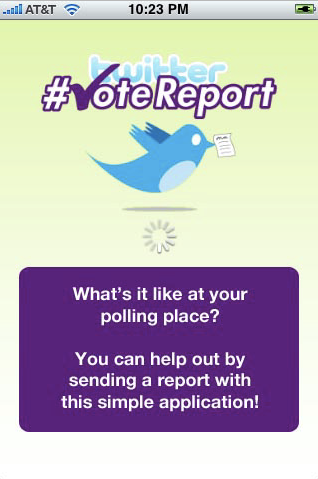 VoteReport: This app ties in directly with the Twitter Vote Report project, which is aiming to keep track of the situation at polling locations nation wide on election day via Twitter to make sure all goes smoothly and no nastiness happens (Florida, we're looking at you). You can send canned updates regarding the status of your polling place, write your own or record an audio message and join the crowdsourced goodness. It's free.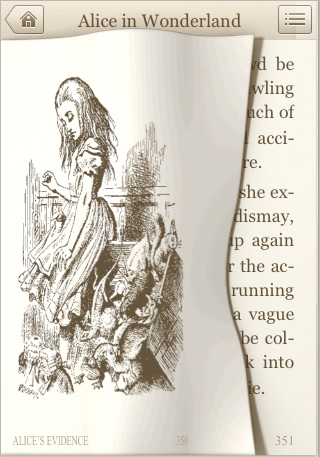 Classics: After filing your report, you'll need something to do while you wait in line-Classics is an e-book reader that comes with a limited library of public-domain old timers like Huck Finn, Alice in Wonderland, 20,000 Leagues Under the Sea, etc, but presents them beautifully-some even with illustrations. If you were planning on reading any of the books on its list soon (more are coming via updates) and are cool with e-readers, this is pretty neat. $3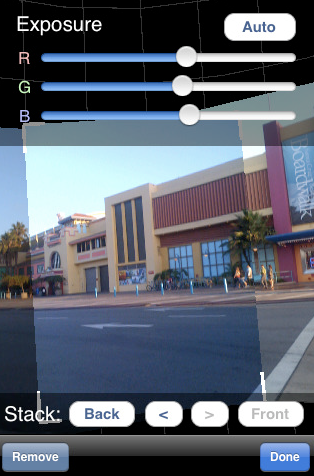 PanoLab Pro: Now it's time for a panorama of happy smiling voters filing out of the polls! If you liked the free version of panorama-generator PanoLab, the Pro version for $5 adds more features for making better panos-enhanced export settings at higher resolutsions, auto exposure adjustments for individual photos, etc.
EasyWriter: Useful on election day and beyond, EasyWriter is another free app that lets you write emails in landscape mode which does a few more tricks than the other free one, Firemail, like resizing your composition text with multitouch zoom. Plus, nicer icon. Free.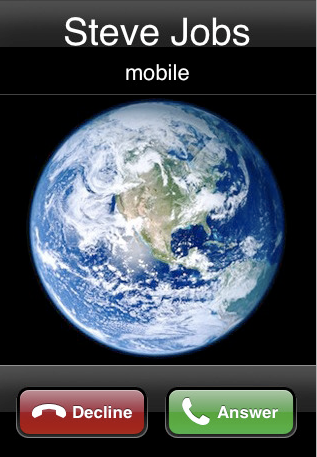 Fake Calls: Change of heart? "It's Jobs! Oh, man! I gotta take this! [runs off]" - you get the idea. Free.
Labyrinth: And finally, having nothing to do with election day but adding an interesting twist to the ol' tilt a marble through the hole game, a recent update to Labyrinth lets anyone create a custom level in a web browser and then download it to the game with a PIN code, a process demonstrated above. Excuse the music here-pretty cool feature though. Free/$7 This Week's App Coverage on Giz: •Square Enix Making Final Fantasy Based iPhone Game •John McCain Finally Gets His Own iPhone App •Microsoft Office Documents Editing Coming to the iPhone •Google Earth for iPhone Puts Whole World in the Palm of Your Hand •Opera for iPhone Ready To Go, If Not For Apple's App Store Policies •Apple Really Wants You to Rate Apps in iPhone 2.2
This list is in no way definitive. If you've spotted a great app that hit the store this week, give us a heads up or, better yet, your firsthand impressions in the comments. And for even more apps: see our previous weekly roundups here, and check out our original iPhone App Review Marathon. Have a good weekend everybody.