Meet Jibo. On track to exist next year, Jibo is being marketed as "the world's first family robot." The bulbous little guy can read to kids in the living room, recite recipes in the kitchen, take photos in the yard, and perform a handful of other simple tasks. Jibo is also a little bit creepy.
The idea of a robotic family helper is a terrifically timeless one. At least as far back as the original Jetsons series, we squishy humans have longed for someone to do our dirty work around the house. And over the years, we've gotten various versions of homebots. While Sony's robotic dog Aibo and iRobot's roaming cleaner Roomba aren't quite Rosie, progress has been steady, however slow. Jibo, however, looks like a leap forward.
At first, Jibo just looks like a screen on a stand. But with three joints that would let it emote and express itself physically, Jibo could follow people around the room, and thanks to an on board camera with facial recognition capabilities, it could recognize the different members of the family. This feature would come in handy when you want to take photos, say, at a birthday party. The teddy bear-sized device would also work as a telepresence robot, record messages, offer up reminders at just the right time, and even read stories to the kids.
Jibo is the brainchild of MIT Media Lab professor Cynthia Breazeal who's spent the last few years researching personal robots. While she's certainly explored the possiblities of cute and cuddly robots as well as strictly mechanical creations, Breazeal says that designing a social robot doesn't need to involve designing something that looks like a human or an android. However, an approachable robot has to exist beyond a screen. "Jibo is a physically animate, physically present device," Breazeal told Gizmodo. "It's beyond the world trapped on a screen into world of atoms where people work and play."
G/O Media may get a commission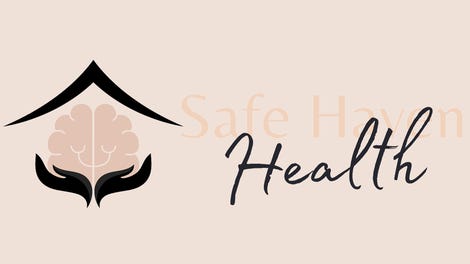 Addiction counseling
Safe Haven Health
The family robot's personality as presented here is uncanny to say the least. Breazeal says Jibo's "between a device today and your sci-fi vision of a robot." At 11-inches-tall and weighing just six pounds, it should be about as mobile as laptop, though it will only a half hour off its charging platter. Unlike a sci-fi robot, it won't walk around or cook meals for you. Unlike Siri, however, Jibo should be capable of carrying on a conversation with you. It can even laugh, even though its bone-chilling giggle could haunt you in your dreams. Nevertheless, Breazeal says that the elderly and the youth alike are "super psyched" about interacting with Jibo.
The future won't come cheap. Breazeal wants to make the robot accessible, though, so they're pricing it at the same level as a high end tablet. And starting this week, you can pre-order your own Jibo for $499 (or $599 for the developer version) through an Indiegogo campaign. While the usual crowdfunding caveats apply, Breazeal at least as the pedigree to make reasonably possible.
First generation of the robots will only plant the seed for later generations, too, as developers build new apps on the platform. While it'll take a little time to get used to this little laughing robot, the idea that drives it is an exciting one. There's finally someone to talk to besides the dog when the fam's getting on your nerves. [Jibo]
Images via Jibo