It's not just urban residents in the U.S. who have issues with their tap water. More than 6 million people living in rural and farming communities have water contamination problems, too. A new report and two interactive maps reveal that more than 3,300 rural water utilities contain questionable and sometimes downright illegal levels of harmful chemicals—nearly half of them in counties where none of the money available from federal conservation programs to reduce agricultural pollution has been spent.
Although the report and maps focus on rural communities, the information could offer a way for urban and rural populations to come together over common water quality issues that affect them both.
"In some cases, the cause of the water quality problem for larger cities is in fact runoff in rural areas," said Craig Cox, Senior Vice President for Agriculture and Natural Resources at the Washington, DC-based Environmental Working Group (EWG).

Tapping the water database

Of concern are two chemicals: nitrates and total trihalomethanes, or TTHMs, which cause health problems and have been linked to cancer. Nitrates occur naturally in the environment in low levels but become highly concentrated where manure and inorganic fertilizers are used. Toxic TTHMs are chemical byproducts that occur when water utilities disinfect supplies tainted with blue-green algae, known as cyanobacteria, viruses, and other organics harmful to human health.
G/O Media may get a commission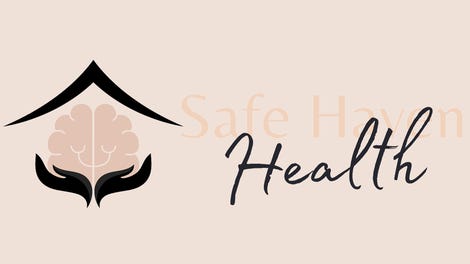 Addiction counseling
Safe Haven Health
EWG mapped nitrates and TTHMs using data from their Tap Water Database, which contains water test results from 50,000 utilities serving communities of 25,000 people or less and was averaged for the years 2014 and 2015.
Using the EPA's guidelines as well as data from scientific studies, EWG plotted 3,330 utilities with the highest levels of nitrates and TTHMs. Red dots indicate the locations of utilities with nitrate levels at 10 milligrams per liter (mg/liter), the EPA's legal limit. There are 118 of them.
One is for Eola Water Supply Corporation in Eola, Texas, a small, unincorporated town east of San Angelo with just over 100 residents. Water there has the highest average for nitrates in the entire country, at 29.4 mg/L—almost triple the EPA's legal limit. Another is Pretty Prairie, Kansas, where for 20 years, the nitrate levels in the municipal water supply have been twice as high as the legal limit. The city, is just one of 2,252 rural communities that the EPA labeled in 2011 as "serious violators" of Safe Drinking Water Act requirements. It's in the process of trying to fund construction of a new water treatment plant, which is expected to cost residents more than $2 million, according to EWG.

Treating the problem

The enormous cost of upgrading a water treatment facility to deal with higher levels of nitrates is becoming more of an issue nationwide. One of the most recent cases occurred in Des Moines, Iowa, where the Des Moines Water Works sued three counties upriver with large agricultural operations for allowing nitrates to discharge into the Raccoon River, which provides drinking water for 500,000 people. The lawsuit was dismissed in March, 2017. Des Moines Water Works plans to spend $178 million over fives years to upgrade its water treatment system.
Drinking water that contains nitrates can reduce oxygen flow in the blood streams of infants, causing methaemoglobinaemia, more commonly known as blue baby syndrome. It has also been shown in some studies to be linked to ovarian, bladder and thyroid cancers, said Peter Weyer, Interim Director at the Center for Health Effects of Environmental Contamination at the University of Iowa. Weyer has been working with the National Cancer Institute and other research centers to study the nitrates in drinking water. He told Earther that some studies have shown links to cancer when levels were above 5 mg/L, and some have shown associations with levels below 5 mg/L. Some studies have found no link between nitrates and cancer.

Cox and his associates at EWG think the 10 mg/L standard is too high. "The ten-milligram-per-liter limit was set way back in 1962, and it hasn't been reviewed since," he said. For their maps, EWG analysts plotted not only water utilities that reported nitrate levels at 10 mg/L, the EPA limit, but also those that reported at least 5 mg/L (shown as pink dots). In all, 1,683 water utilities serving 1,936,347 people showed nitrate levels at 5 mg/L or above.
An overabundance of nitrates and phosphorous can provoke large blooms of cyanobacteria, which produce toxins harmful to people. In recent years, such blooms have been plaguing Lake Erie, which provides drinking water to 11 million people. In 2011 and 2015, the lake saw record-setting blooms and in 2014, the city of Toledo issued a three-day "do not drink tap water" advisory for residents.
Water utilities disinfect their supplies against these and other pathogens using disinfectants that produce a range of hazardous byproducts if used improperly, including "total trihalomethanes," or TTHMs. Studies have shown links between TTHMs and cancer, according to the EPA.

Trihalomethanes, and another group of disinfectant byproducts called haloacetic acids, are regulated by the EPA, said Weyer. "The kicker is there are a ton of disinfection byproducts that are being discovered all of the time that are not regulated. They may be more toxic than the ones we know about it," he said.
The EPA's legal limit for TTHMs in drinking water is 80 parts per billion (ppb). EWG mapped utilities that reported slightly lower levels, at 60 ppb, finding some 1,647 communities serving 4,376,263 people that reached at least that level. Of them, 411 sites that had levels at or above the EPA's legal limit of 80 ppb.

Setting a better standard

Although several thousand communities are living with drinking water contaminated with nitrates or THMs, 80 percent of utilities nationwide are still below the legal limit. Craig Cox said this was an opportunity to promote conservation efforts among farmers that could prevent agricultural pollution from reaching these supplies. All farmers can take advantage of federal programs, such as the USDA's Conservation Stewardship Program and its Environmental Quality Incentives Program, which provide funds to manage erosion and runoff.
Some of those include planting prairie grasses or cover crops on fields that have been harvested, which improves soil health, reduces erosion, and retains excess nitrates, according to research from from Iowa State University's Iowa Nutrient Reduction Strategy. Planting grasses along gullies within a field or on the edge of farmland that borders a waterway provides additional protection.
But not all farmers adopt such practices, either because they're unaware of them or local agencies do not promote them. EWG's analysis shows that 40 percent of the water utilities that had nitrate levels at 5 mg/L or above were in counties where farmers had not taken advantage of any federal conservation funds. The same was true for utilities with TTHMs levels at 60 ppb or above—40 percent of them were counties that hadn't received conservation funding.

Requesting funds is voluntary, and Cox said EWG wants to increase participation not just to protect small-town communities but also the people living in cities.
"The problem those population centers are having with drinking water is related to is what's going on in the upstream watersheds that are dominated by agriculture in small towns," Cox said.
They're advocating that the 2018 Farm Bill contain provisions that mandate farmers undertake conservation practices to protect watersheds in return for the federal income and insurance subsidies they already receive. But for that happen, more citizens have to advocate for water quality in their communities.
"There are watershed projects where you try to get water quality issues that are common to both rural and urban systems going," said Cox. But "there aren't many." He and his colleagues at EWG would like to see more people come together to focus on the water quality issues threatening public health just about everywhere.