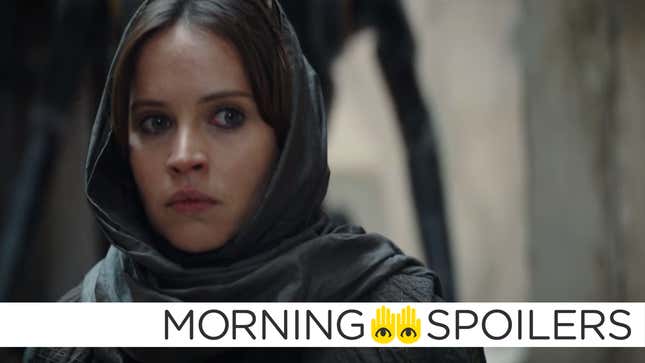 The Man from Earth is getting a sequel. Willa Holland has some harsh words for DC over its treatment of Arrow and The Flash. Plus, teasers for the next season of Scream, new Star Trek Beyond posters, and more footage from Teenage Mutant Ninja Turtles 2. Spoilers Get!

Caleb McLaughlin Wants to Play Static Shock

Han Solo Anthology
Good news: Speaking at the Atlanta Jewish Film Festival recently, Lawrence Kasdan offered an update on when to expect the film:
Kasdan: Oh, I think so! You know, Chris Miller and Phil Lord are going to direct it. They're great, funny and imaginative and we've had a great time together. My son [Jon] and I wrote the script and Chris and Phil are working on it and they're about to move to London to start shooting in January. And it should be fun.

2018 is the release date?

Kasdan: Yes. They're actually scheduled for May. The [other Star Wars films] are falling on Christmas — Rogue One and Episode 9. Han will come before Episode 9.
---
Rogue One: A Star Wars Story
And now the bad: Page Six is reporting that Disney executives are panicking about the film, which is apparently not testing well in the cut director Gareth Edwards has provided, and are prepping expensive and intensive reshoots to take place throughout July.
A source from Disney also told Page Six that reshoots were expected, citing a desire to ensure the film has the same quality as The Force Awakens. Whether it's the good spin or the bad, take all this with a pinch of salt for now.
---
Battle Angel Alita
The long-in-the-works film will now be released on July 20, 2018. [Coming Soon]
---
The Man from Earth: Holocene
Nearly a decade later, Richard Schenkman's cult scifi film is getting a sequel. Details on the story are being kept under wraps, but David Lee Smith and William Katt will return to reprise their roles. [Indiewire]
---
Suicide Squad
David Ayer has shared a new picture from the film's scoring session, featuring a shot of Harley Quinn in the background.
---
Teenage Mutant Ninja Turtles 2
Here's a new TV spot.
---
Star Trek Beyond
Even more character posters! This time for Scotty, Uhura, and Sulu. [Coming Soon]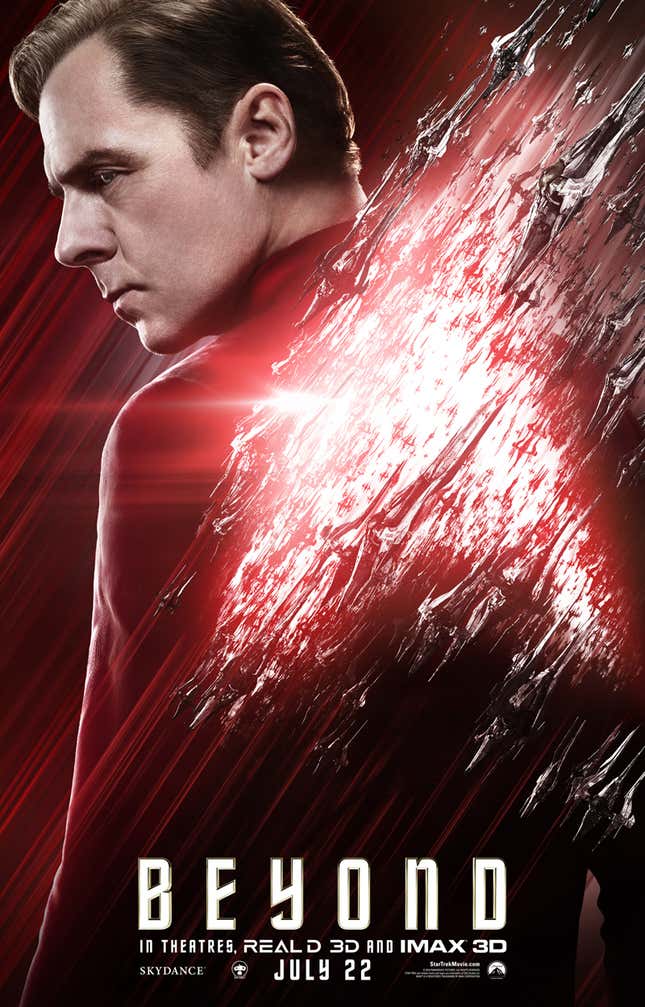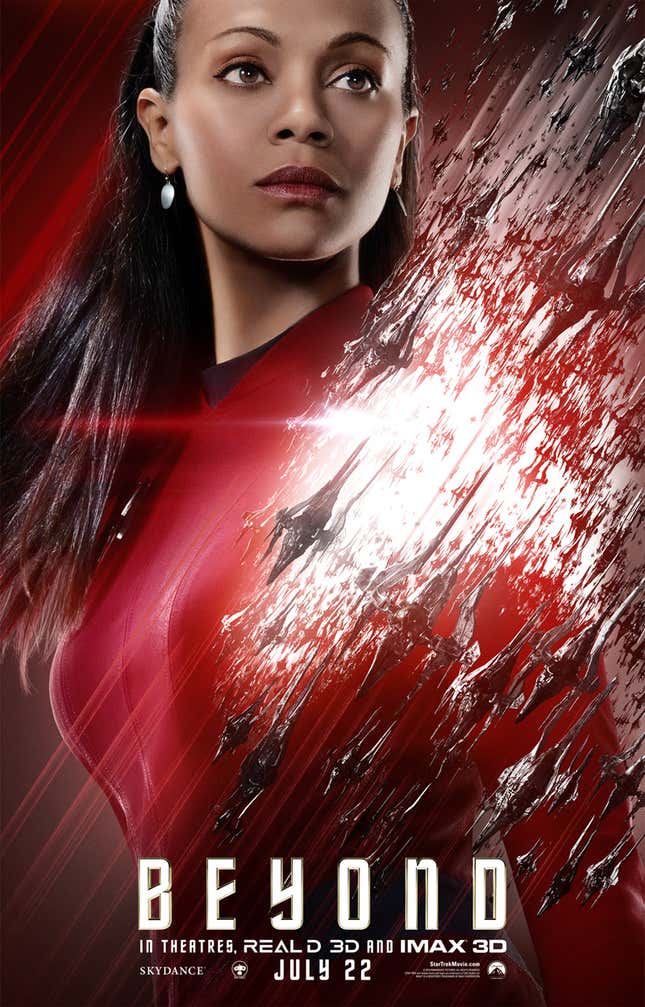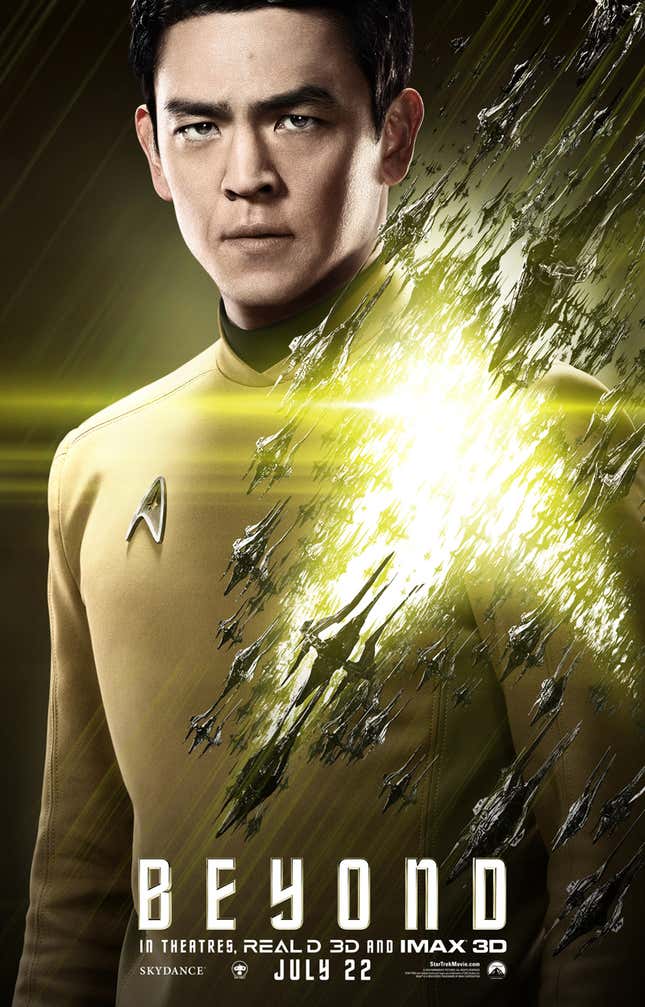 ---
Scream
Bex Taylor-Klaus teases a major death in the next season:

To that end, what was your reaction to the first big victim of the season?

Shock, absolutely shock. I had no idea it was happening, and most of us didn't. It was strange and surreal, definitely a shock to the cast. I'm really, really hoping it comes as a shock to everyone else, too.
[TV Line]
---
Arrow
Finally, Willa Holland has some stern words for DC over the show's plans for Suicide Squad, and the lack of connection between the shows and the movies:

We were about season two when they started telling us we had to start basically killing off the Suicide Squad that we were starting to build on our own. We were actually trying to build that on our own on the show, and I guess once DC found out they were going to be doing their own movie of it, we had to ax all of the characters before we even got to show them, which was a little annoying at first.

Then when Stephen found out there was going to be a Justice League [movie] it only seemed — rightly so — he would be playing Green Arrow on it as well as that Grant [Gustin] would be playing the Flash. It seemed like the right normal answer, and — once they said no — you can't really fight against them for it, because they are the people that gave us a job in the first place. So you just have to sit there on your hands, like okay, I get it!

Marvel does it in their own weird right, kind of mash between Agents of S.H.I.E.L.D. and the movies and stuff. So it's a little upsetting because you know it is possible and it can be done and how good it would be if it was done.
[Mirror]

---
Additional reporting by Gordon Jackson. Banner art by Jim Cooke.