Late last year Nike announced that it was partnering with TechStars for its first ever Nike+ Accelerator program. In theory, the 10 startups chosen for this inaugural class would help strengthen and fix any glaring holes in Nike's existing FuelBand and Nike+ apps.
The program aims to leverage the success of the Nike+ platform to support digital innovation by connecting with companies that share Nike's commitment to help people live more active lives.
Maybe I was being naive in thinking that Nike actually wanted to fix the FuelBand and its erroneous calculations. Anyway, Nike and TechStars announced the 10 startups that will be camping out in Portland over the next three months helping Nike innovate upon its existing digital platform.
I don't know whether to laugh, cry or throw my FuelBand off the roof. Let's take a look at these startups one at a time.
G/O Media may get a commission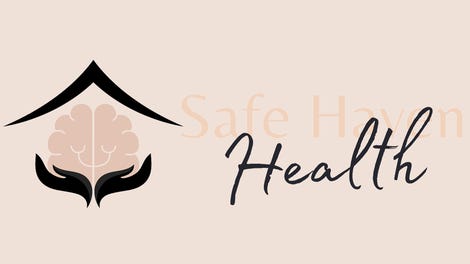 Addiction counseling
Safe Haven Health
FitDeck: Digital decks of exercise playing cards that deliver ever-changing workouts for fitness and sports.
Nike just announced an update to its existing Training Club app that more or less does exactly what FitDeck seems to do. Why not integrate the existing app into FuelBand and Plus apps?
GoRecess: Helps users find, book and review fitness activities.
GoRecess doesn't actually seem terrible. But is this something that people are actually looking for? If you had a membership at a gym, wouldn't you just look at the class schedule? Maybe if it can reserve a bike...oh wait, my Equinox app can do that for me.
Chroma Games: An indie game studio that creates virtual worlds tied to real-world activity.
Well, Chroma's site hasn't been updated since 2010 and I'm not sure how Jig Vid would be considered innovative. I wonder if Nike is intimidated by Striiv's cutesy and highly gamified iOS app. Or are NikeFuel Missions not working out as planned? Looks like I found the wrong Chroma Games. This doesn't look any better.
CoachBase: Provides a digital sports coaching platform.
I don't even know what this means but it might be useful?
GoFitCause: Leverages fitness data as a means of raising money for charities.
I'm all for helping friends and family raise money through TNT and whatnot but how is this innovative or pushing people to lead more active lives? Let's just spam everyone on Twitter and Facebook. Cool.
HighFive: Ad network for health and fitness apps that helps people achieve their goals by rewarding them along their journey.
It's an "Ad network". Need I say more?
Sprout At Work: Provider of corporate wellness solutions leveraging social and gamification tools to inspire employees and empower employers.
Corporate wellness programs have been a thing for decades. Is this a play to get corporations to buy FuelBands in bulk?
GeoPalz: An interactive gaming and rewards platform for kids and families.
GeoPalz has its own line of pedometers called ibitz. Why is Nike funding a competitor?
Incomparable Things: Creates activity-driven fantasy sports leagues.
Both the FuelBand and Running+ app have built-in leaderboards based on linked Facebook friends. Isn't that an "activity-driven" fantasy league of its own? And then there's the online version of both for even more public shaming.
RecBob: Offers a platform that makes recreational sports easy by organizing play.
Are people jumping from one organized adult's league for another league? However, I do want one of these RecBob shirts. And from my past experiences, the sports leagues themselves offer some sort of organization tool as janky as they might be.
What's surprising about this first batch is that there isn't a single startup that leverages any real technology, like Bluetooth, GPS or accelerometers to make the Running+ and FuelBand apps more accurate. There isn't even a tech-focused startup that could, for example, make a native Android app or port the existing iOS app. Users and potential customers have lamented about inaccuracies and lack of device support. Not a single startup on this list appears to help fix the core issues at hand, which might be a sign that Nike is tackling them in-house. But probably not.