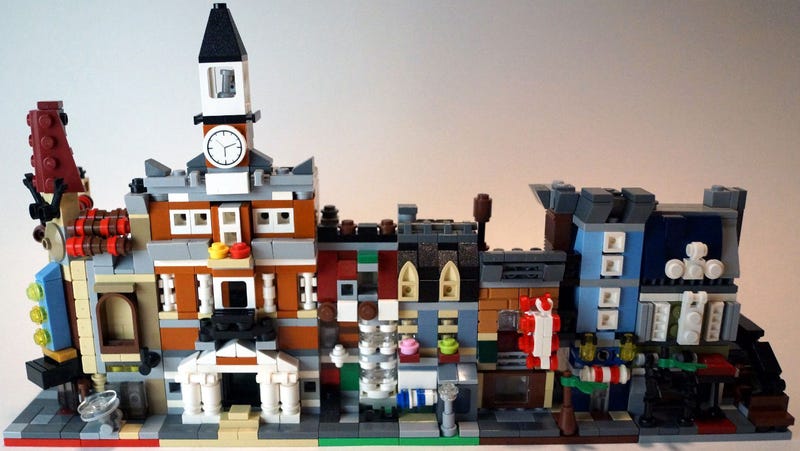 In 2012 Lego released a set called Mini Modulars (10230) which took the line of modular buildings and reduced them down to approximately 1:4 scale (Modular buildings are on a 32x32 stud base, mini-modulars are 8x8). Par016 has made a mini-modular of the Detective's Office (10246), a set that hasn't even been released yet.
This set marks the 10th Lego modular building that has been put out. Seeing as the old Mini-Modulars set contained the first five buildings, it would be great if they put out another one for the next five. Par016 has placed his mini build of the last five modular buildings up on Lego Ideas for voting. These are already pretty spot on and look like they are ready to box up and ship out. Take a look at the detailed photos of the Detective's Office.
The full line even looks wonderful from the rear.
---
You're reading Leg Godt, the blog with the latest Lego news and the best sets in the web. Follow us on Twitter or Facebook.