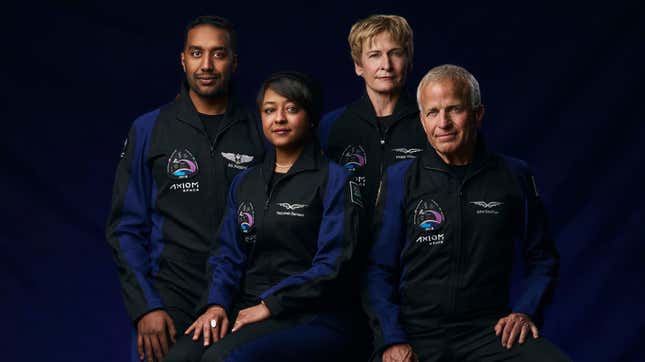 History could be made this week, as astronaut Rayyanah Barnawi seeks to become the first Saudi woman and first Arab woman to reach orbit. We've also got our eyes on the annual Humans to Mars Summit and an ongoing contest to make in-space food production more practicable.

Astronomers Could Soon Get Warnings When SpaceX Satellites Threaten Their View
It's also a big week for SpaceX's Falcon 9 rocket, which could perform as many as four missions in the coming days.

Axiom's second stint on the ISS
The second privately funded mission to the International Space Station is set to take off on Sunday, May 21, at 5:37 p.m. ET aboard a SpaceX Falcon 9 rocket. Commander Peggy Whitson, pilot John Shoffner, and mission specialists Ali Alqarni and Rayyanah Barnawi will spend 12 days aboard the orbital outpost while working alongside the regular ISS crew.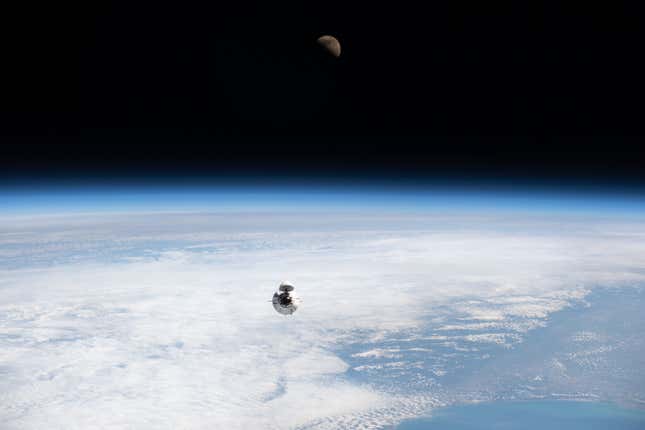 Saudi astronauts Algarni and Barnawi obtained their spots on Ax-2 by means of a partnership between Saudi Arabia and Axiom Space. During their stay, the four astronauts will "implement a full manifest of science, outreach, and commercial activities," according to Axiom Space.

OneWeb is adding to its internet constellation
British company OneWeb plans to add 16 new internet satellites to its constellation as early as the morning of Friday, May 20. A Falcon 9 rocket will perform the lifting duties, launching from Vandenberg Space Force Base in California. According to stats kept by Harvard-Smithsonian astronomer Jonathan McDowell, OneWeb's constellation currently consists of 616 active units.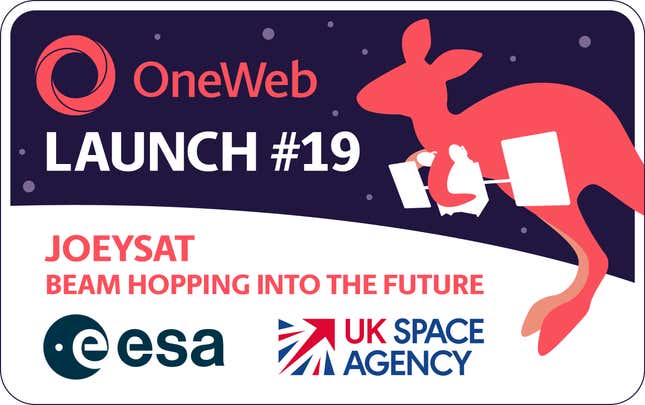 The company has plans to grow the constellation to 6,372 units, a phase that appears set to begin. Of this batch, one is a test unit called JoeySat, which OneWeb will use to test its next-gen internet satellite. This rideshare launch to low Earth orbit includes five Iridium communications satellites meant to replenish the U.S. company's constellation, which consists of 66 active units.

A new Arabsat satellite heads to GEO
On Sunday at 11:20 p.m. ET, a Falcon 9 will attempt to deliver Arabsat 7B (Badr 8) to geostationary orbit (GEO). The Airbus-built communications satellite will increase the capacity of Arabsat's network and feature an optical communications payload demonstrator and advancements to minimize the effects of jamming, according to Airbus. The medium-lift Falcon 9 is slated to launch from SLC-40 in Cape Canaveral, Florida.
The 2023 Humans to Mars Summit gets underway
The annual Humans to Mars Summit, organized by Explore Mars, runs this week from Tuesday to Thursday and includes an impressive lineup of speakers and a fascinating agenda.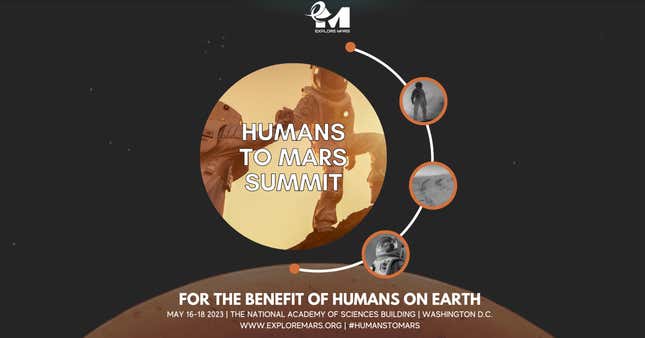 Session titles include "Artemis 3: How Will Lunar Surface Missions Advanced Humans to Mars," "Mars in 2023: Is It Still Possible," and "The Power Of Inclusion: Advancing the Goal Of Humans On Mars By Empowering Underserved Communities Through Analogs and Space Camps," among many others. The event is being held at at the National Academy of Sciences building in Washington D.C., but the event will also be streamed live.

More Starlink V2 Minis are heading for orbit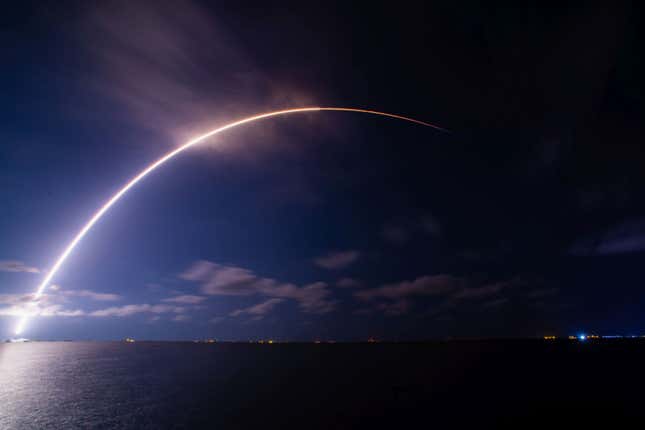 A Falcon 9 is slated to deploy the third batch of SpaceX's Starlink V2 Minis to low Earth orbit. Launching from Cape Canaveral, the rocket will carry 21 of the units, which are more powerful than the company's first-generation units. The first batch exhibited issues shortly after reaching orbit, but the second batch, launched in April, fared better.

NASA's Deep Space Food Challenge advances to next stage
On Friday at 12:00 p.m. ET, NASA will announce the second-phase winners of its Deep Space Food Challenge. The global competition, done in conjunction with the Canadian Space Agency, began two years ago, and it's meant to foster new ways of developing food for deep-space missions.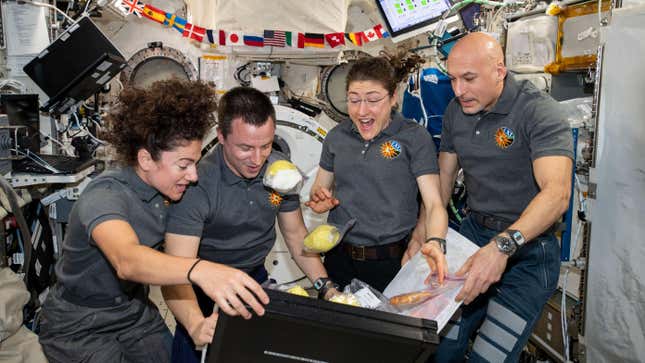 As NASA says, "teams have been designing and building new food tech solutions that would help keep astronauts safe, healthy, and productive for missions lasting years at a time." The awards event is being held at the Smart Design studio, Building 127, at the Brooklyn Navy Yard, and Gizmodo will be there, so be sure to check back for our coverage.

For more spaceflight in your life, follow us on Twitter and bookmark Gizmodo's dedicated Spaceflight page.