This week in our time capsule round-up we have a surprise capsule in Ohio filled with who-knows-what, a social media-based capsule compiled Down Under, and a church capsule in Berkeley warning that the path to Hell is paved with social drinkers.
Bay Area church capsule contains anti-liquor literature
A time capsule from what used to be known as St. Paul's church in Berkeley, California was opened recently with some teetotaler relics inside.
The capsule was sealed in 1948, but it contained items from plenty of other eras, including a bible from 1875, a 1926 book about Presbyterian government, and plenty of news clippings from the 40s.
The inclusion of anti-liquor literature was really no surprise, given the church's history. The founder of the church was formerly the president of the California Temperance League. [Berkleyside]
G/O Media may get a commission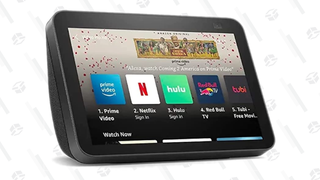 Australia Day capsule saves tweets down under
Australia Day is a big deal Down Under. It's as though Americans celebrated Columbus Day the way they do the Fourth of July. This year the National Museum of Australia decided to commemorate the holiday with a modern Twitter twist.
Australians were encouraged to tweet with the hashtag #AustraliaDay and those tweets were shared as part of a live exhibition at the Museum. The local news said that Twitter would "give the entire Australia Day hashtag and its contents to the museum," though it's not entirely clear what that means. [Canberra Times]
89-year-old time capsule discovered in Ohio high school
A time capsule in Toronto, Ohio was recently discovered during the demolition of a former high school. The time-traveling box from 1925 will be opened on February 13th and the event is open to the public. But people aren't getting their hopes up about what's inside.
"The copper box weighs no more than a pound, and a simple shaking reveals it likely contains nothing more than papers or documents," the Herald Star groaned. But who knows! It might have a treasure map or like a billion dollars!**
**It probably doesn't have a treasure map or a billion dollars. [Herald Star Online]
Searching for 2004 Hawaii capsulers
When a time capsule is opened it's often fun to track down the original capsulers. This can sometimes be hard to do, but hopefully not too hard for a capsule that will be opened soon in Honolulu—it was sealed just ten years ago. Anybody who contributed to the capsule in 2004 is asked to contact the Honolulu Festival. [Star Advertiser]
---
Photo: Holy Bible time capsule via the St. Paul's Church of Berkeley Flickr