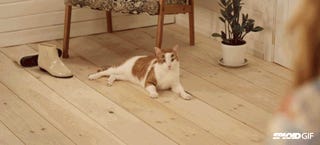 The music video for Fantasía—by Spanish band Fur Voice—seems to come straight out of Salvador Dali's mind. The video—directed by Spanish director Pablo Mestres—is full of surrealistic images and uncanny dreamy sequences that made my brain hurt—in a pleasant way.
Fur Voice is an alternative-electronic band from Barcelona, Spain. You can follow them on Twitter and listen to their music here.
---
This is part of a series in which we are featuring really cool music videoclips. If you are a musician or a director with high quality work, please drop me a line here.
---