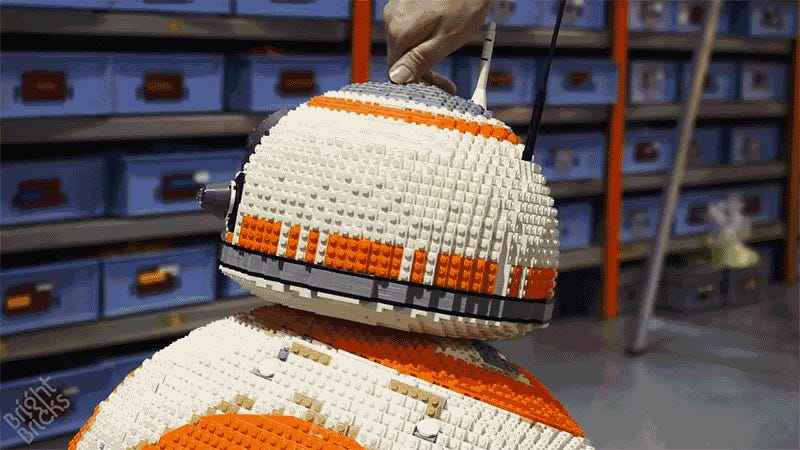 Like battling with an Etch A Sketch to draw a simple circle, Lego doesn't exactly lend itself well to building curved shapes. But the folks at Bright Bricks managed to build a lifesize version of BB-8 for the Star Wars: The Force Awakens premiere in the UK that looks perfectly spherical.
The engineered support structures inside this Lego version of BB-8 are almost as impressive as its spherical brick body, so who cares if the droid doesn't actually roll? We'd still love the opportunity to build a set like this, even if we had to dedicate an entire weekend to do so. [Bright Bricks via Technabob]
---
You're reading Leg Godt, the blog with the latest Lego news and the best sets on the web. Follow us on Twitter or Facebook.