The second season of AMC's Halt and Catch Fire returns to AMC tonight with a whole new focus: internet gaming.
I caught the first season of Halt and Catch Fire when it popped up on Netflix streaming earlier this spring, and was hooked. It follows a trio of broken characters: Joe MacMillan (Lee Pace), Gordon Clark (Scoot McNairy) and Cameron Howe (Mackenzie Davis), each of whom become the driving force behind the transformation of Cardiff Electric as they build a revolutionary personal computer in the early 1980s.
The show had its rocky moments, and it earned so-so ratings when it first aired in 2014, but there's something about it that hooked me in ways that Mad Men never really did. It chronicled the utter transformation of a middling tech company in Texas and how each of the characters grappled with the changers as each embraced their role in pushing Cardiff Electric into the future.
Now, in Season 2, everything is switching around again. Season 1 ended with everyone set back on their heels, with the exception of Cameron, who starts up Mutiny, an internet gaming company.
This is where Season 2 of Halt and Catch Fire picks up. Once again, we're treated to an upstart company trying something radically different. Where Cardiff Electric was the epitome of a mid-century corporation, Mutiny is the polar opposite: nobody has titles - their title is their name - their office is a rented house with jury-rigged network systems running throughout it, and Cameron seems to be opposed to just about any semblance of order that defined their experiences in the year before.
G/O Media may get a commission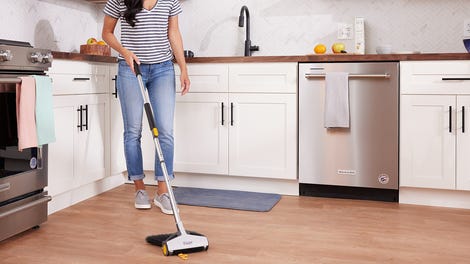 BOGO 50% Off
Flippr - BOGO 50% Off
Already, buzz has been building that this new season is focused more on the women involved in the industry: In an interview with David Greene of NPR, Mackenzie Davis noted that the computer industry of the 1980s "was a more inclusive environment in the 1980s than it is now." This was one of the things that really attracted me to the first season: Donna Clark (Kerry Bishé) played an outstanding role as a brilliant programmer stuck in her own career: she looks as though she'll be one of the major players this season.
Season 1 knocked my socks off: it's looking like Season 2 might do the same.
Halt and Catch Fire returns tonight at 10/9c on AMC.