The European Court of Human Rights (ECHR) ruled this week that the United Kingdom government's surveillance regime violated human rights laws.

The matter first came to light in 2013 when NSA whistleblower Edward Snowden revealed British surveillance practices—namely that the government intercepts social media, messages, and phone calls regardless of criminal record or suspicions of criminal activity.
The ECHR decided the surveillance program violates Article 8 of the European Convention on Human Rights—the right to a private life and a family life—due to what the court regarded as "insufficient oversight" of the selection of collected communications.
The court also believes that journalistic sources were not adequately protected. ECHR judges wrote, "In view of the potential chilling effect that any perceived interference with the confidentiality of journalists' communications and, in particular, their sources might have on the freedom of the press, the Court found that the bulk interception regime was also in violation of article 10."
In 2016, the UK Investigatory Powers Tribunal also ruled that intelligence agencies violated human rights through bulk collection and unsatisfactory oversight.
G/O Media may get a commission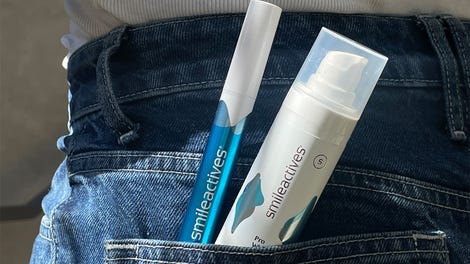 58% off
Whitening Powerhouse Pen & Gel Duo
A group of human rights organizations including Big Brother Watch and Amnesty International brought the case to the court. The advocacy groups focused on the power granted by the Regulation of Investigatory Powers Act 2000 (RIPA), which was replaced in 2016 by the Investigatory Powers Act in 2016, a bill that hasn't yet gone into effect.
"This landmark judgment confirming that the UK's mass spying breached fundamental rights vindicates Mr. Snowden's courageous whistleblowing," Silkie Carlo, director of the Big Brother Watch, said in a statement. "Under the guise of counter-terrorism, the UK has adopted the most authoritarian surveillance regime of any Western state, corroding democracy itself and the rights of the British public. This judgment is a vital step towards protecting millions of law-abiding citizens from unjustified intrusion."
The ECHR did deviate from these watchdog groups with the court ruling that the practice of sharing collected information with foreign nations—as opposed to oversight of the collection itself—does not violate freedom of speech or the right to a private life.