Steve Ballmer just wrote a letter to Microsoft shareholders about the future of Microsoft and to update them on how much money they're printing with Office and the Enterprise market. The letter is mostly a bore fest but Ballmer points Microsoft's future towards devices. Meaning, Microsoft believes in making actual stuff.
We've translated the entire letter below (save a few snooze-inducing paragraphs about enterprise. Ugh. Just saying that word enterprise put me to sleep) into something that can actually be understood. Think of it as what Ballmer really wants to say (cue: developers, developers, developers):
Last year was a big year - we delivered strong results, launched fantastic new products and services, and positioned Microsoft for an incredible future.

For fiscal year 2012, revenue grew to a record $73.7 billion. We also maintained strong cost discipline resulting in cash flow from operations of $31.6 billion, an increase of 17 percent from the prior year. In addition, we returned $10.7 billion to shareholders through stock buybacks and dividends.
What Ballmer Is Really Saying: We really don't suck anymore. You know all the things you used to make fun of us about? You gotta stop. We made cool commercials for IE9. Windows Phone is the most exciting mobile OS available. We even made Hotmail cool again with Outlook. Hotmail! Cool! Plus, we gave you pricks a ton of money so stop thinking Bill Gates would have done a better job than me.
Last year in this letter I said that over time, the full value of our software will be seen and felt in how people use devices and services at work and in their personal lives. This is a significant shift, both in what we do and how we see ourselves - as a devices and services company. It impacts how we run the company, how we develop new experiences, and how we take products to market for both consumers and businesses. The work we have accomplished in the past year and the roadmap in front of us brings this to life.
G/O Media may get a commission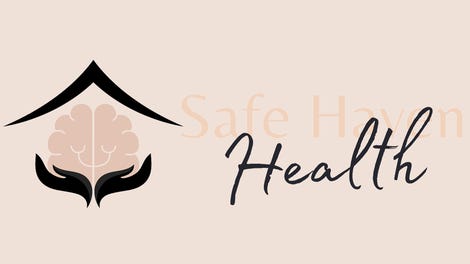 Addiction counseling
Safe Haven Health
What Ballmer Is Really Saying: We make our own shit now because other companies were really stinking it up for us.
We will continue to work with a vast ecosystem of partners to deliver a broad spectrum of Windows PCs, tablets and phones. We do this because our customers want great choices and we believe there is no way one size suits over 1.3 billion Windows users around the world.
What Ballmer Is Really Saying: But we're not going to stuff one-sized phones or one-sized tablets or one-look computers down your throat. Even if you may want that.
There will be times when we build specific devices for specific purposes, as we have chosen to do with Xbox and the recently announced Microsoft Surface. In all our work with partners and on our own devices, we will focus relentlessly on delivering delightful, seamless experiences across hardware, software and services. This means as we, with our partners, develop new Windows devices we'll build in services people want.
What Ballmer Is Really Saying: When we make our own stuff, it's going to be better than everybody else's. Hmm... we should probably make more of our own stuff, huh.
Further, as we develop and update our consumer services, we'll do so in ways that take full advantage of hardware advances, that complement one another and that unify all the devices people use daily. So right out of the box, a customer will get a stunning device that is connected to unique communications, productivity and entertainment services from Microsoft as well as access to great services and applications from our partners and developers around the world.
What Ballmer Is Really Saying: If you would just give us a chance, we promise you'll have a good time with Microsoft. Don't go to Google! Don't go to Apple!
A great example of this shift is Windows 8. Windows 8 will come to market Oct. 26, 2012, with beautiful hardware that will light up with our consumer cloud services. Windows 8 unites the light, thin and fun aspects of a tablet with the power of a PC. It's beautiful, it's functional, and it's perfect for both personal and professional use. Xbox Music, Video, Games and SmartGlass apps make it possible to select a movie from a PC, start playing it on the TV, and finish watching it on a phone. SkyDrive, our cloud storage solution, effortlessly connects content across a user's devices. Bing's powerful search technologies in Windows 8 will help customers get more done. Skype has a beautiful new Windows 8 app and connects directly into the new Office.
What Ballmer Is Really Saying: This is just name drop time for Ballmer. Do you realize how many different names Microsoft uses for their products? Windows, Xbox, SmartGlass, SkyDrive, Bing, Office and so forth.
A whole bunch of crap about Office and Enterprise
What Ballmer Is Really Saying: A whole paragraph about Office and five million words about enterprise! Why? Because they make Microsoft a gazillion dollars and having Office in tablets means real 'work' can be done! Don't believe us? Remember, this is a letter to Microsoft Shareholders. They don't want to hear about all the cool, fancy things that Microsoft is doing that doesn't make money. They want to hear about the domination of the enterprise market that regular people don't give a shit about. Microsoft might make cooler stuff now but they'll always be tied to boring crap that makes money.
And we're back with Ballmer's closing thoughts...
There's a remarkable amount of opportunity ahead for Microsoft in both the next year and the next decade. As we enter this new era, there are several distinct areas of technology that we are focused on driving forward - all of which start to show up in the devices and services launching this year. Leading the industry in these areas over the long term will translate to sustained growth well into the future...

...We see an unprecedented amount of opportunity for both this year and the long term. Although we still have a lot of hard work ahead, our products are generating excitement. And when I pause to reflect on how far we've come over the past few years and how much further we'll go in the next one, I couldn't be more excited and optimistic.
What Ballmer Is Really Saying: Microsoft is never going to die. But! Microsoft really needs this year to be killer. Windows 8, Windows Phone 8, Surface, SmartGlass. For all of Microsoft's successful impossible projects in saving seemingly hopeless products like Hotmail, they still need people to use them. And for all the excitement that Microsoft generates with their new stuff, regular people need to fall in love too. It's going to be a big year for Microsoft. We just don't know if it'll be any different than the past few years.