Donald Trump's administration announced on Monday it would be imposing a 30 percent tariff on foreign-made solar panels, sparking warnings that the new regulations are a blow to alternative energy adoption across the U.S.

Per CNBC, the tariffs could cause a massive shift amid the next few years across the $29 billion industry, which the Department of Labor says accounts for some 370,000 U.S. jobs. China and other countries produce huge numbers of relatively low-cost solar panels that would suddenly become more expensive to import to the U.S. after the tariffs go into effect:
A 30 percent tariff would be applied to imported solar modules and cells in the first year. In the subsequent three years, that number would decrease to 25 percent, then 20 percent and then 15 percent.

The idea of tariffs sharply divides the U.S. solar industry. American panel manufacturers support tariffs, since they would cut competition from cheap Chinese imports. U.S. panel installers oppose them because fewer Chinese imports mean less work putting them in place.
The first 2.5 gigawatts of imported solar cells will be exempt from the tariffs annually. But "less work putting them in place" is the key word here, because while imposing the tariffs may protect some U.S. jobs, they will make the technology less accessible throughout the country. In the past few years, those cheap panels have fueled a boom in domestic solar adoption, per the New York Times:
Currently, more than 95 percent of America's solar panels are imported, with half of those imports coming from Malaysia and South Korea.

While that global production frenzy has hurt American solar manufacturers, it has been a boon to those who want to buy solar power. The average cost of solar installations in the United States has fallen 70 percent since 2010, from $7.50 per watt down to around $1 per watt.
G/O Media may get a commission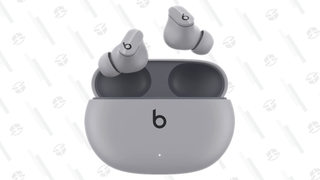 As Bloomberg reported in September, developers have been buying up as many panels as possible in advance since May, "after bankrupt panel manufacturer Suniva Inc. filed a trade complaint asking for protection from cheap imports." The U.S. International Trade Commission later ruled in that company's favor, setting up the conditions for Trump to impose the tariffs now.

According to CNBC, the Solar Energy Industries Association said in a statement that the solar tariffs could cost 23,000 jobs in 2018 and delay or terminate "billions of dollars in solar investments." Just 14 percent of U.S. jobs in solar are in manufacturing, per Reuters, and the installation services which employ many of the remainder are sweating in anticipation of a major reduction in orders.
Trump's order will also impact washing machines, which are subject to tariffs as high as 50 percent, per the BBC. Together, the rules are the president's most extensive moves on trade other than his earlier attempt to back out of the Trans-Pacific Partnership and renegotiate the terms of the North American Free Trade Agreement. According to the New York Times, however, administration officials say this is just the first step in a larger protectionist policy shift that see Trump "imposing tariffs ranging from 15 percent to 50 percent on various imports."
[CNBC]