This was going to be a good week amid the busy Autumn schedule, but things have been blown wide open by the joyous return of two of the greatest PC games of the 90's - strap in, Pilots of the Alliance and Empire, and divert all power to the latest edition of Tuesday Game Room!
What have you been playing this week?
I've been mainly pottering about in Warcraft this week, gearing up my Hunter in anticipation of having 90% of said gear invalidated by the release of Warlords of Draenor in a few weeks time. Although I'm still not 100% back on what Blizzard have done to Hunters, a much needed damage boost made them a bit more satisfying to play in the last week, so it's not been too bad.
I also found some time to jump back into Star Trek Online and dig into Delta Rising, the Voyager-themed expansion. I've not played much, but the presence of Voyager characters and their v/o has been a welcome thing indeed. I do love Voyager, warts and all, and it's nice to be back interacting with those characters.
New Releases!
There are a ton of games out this week, but let's kick off with the big guns - Xbox One exclusive Sunset Overdrive hits today, as do Lords of the Fallen (PS4, Xbox One and PC) and your annual wrasslin' (WWE 2k15, PS3 and Xbox 360) and EA Basket-Ballin'(NBA Live 15, PS4 and Xbox One) franchises. But then, lots of smaller games!
G/O Media may get a commission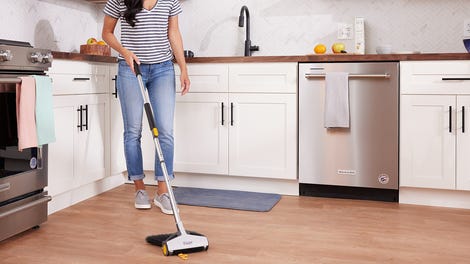 BOGO 50% Off
Flippr - BOGO 50% Off
Disney's Big Hero 6 comes as a tie-in for DS and 3DS - people are still making DS games!? - while Costume Quest 2 is console bound with PS3 and PS4 releases, and The Unfinished Swan comes to PS4 and Vita. The PS4 also gets a trio of digital titles in Home, Singstar and (ugh) #KillAllZombies.
But ignore all of that. The biggest releases this week are DRM-free, Digital rereleases of X-Wing and TIE Fighter - the classic Star Wars space sims that have been almost impossible to run on modern PCs, now available on GoG.com. GO BUY THEM LIKE RIGHT NOW.
And now, the News
Once again it's time for a few select picks from the last week of Gaming news, via Eurogamer:
We'll be back this time next Tuesday for more gaming discussion, but for now, sound off in the comments with the games you've been playing, and what you're looking forward to this week - and don't forget to join the unofficial io9 community group on Steam!
---
You're reading Toybox, io9's new blog for all things pop culture. From merchandise to awesome fan creations, TV recaps and critical commentary on the hot topics of the day, you can find it all here!