There may not be much in the way of big new releases, but an old classic re-emerges: the iconic space series Homeworld is back, and looking better than ever. Will you be dipping into sci-fi fuelled nostalgia this week? Tell us all about it in Tuesday Game Room!
What have you been playing this week?
Now that I have the new 3DS, I've been spending a lot more time playing handheld games than I have anything else - I picked up a copy of the Theatrhythm sequel, Curtain Call (it's basically a Final Fantasy rhythm game) on the cheap, and recieved Monster Hunter 4 Ultimate for my Birthday yesterday. Both are pretty nifty so far, although Monster Hunter is definitely confounding me a bit as a newcomer to the series - despite the game's apparent stance as the most newbie-friendly of the series.
I think it may be my stubbornness at deciding to main the Bow, which I'd heard wasn't a beginner friendly, or really solo friendly weapon, but goddamit I like bows! But still, I'm enjoying it as I plod along trying not to get eaten by giant animals.
New Releases!
Homeworld Remastered Collection, out on PC, is the most prominent release of the week, but it's by no means the only one. Dragon Ball Xenoverse hits the PC, Xbox 360, PS3, Xbox One and PS4, while Dynasty Warriors 8 hits the next gen consoles. The first episode of Resident Evil Revelations 2 comes to PS3, PS4, Xbox 360 and Xbox One, joined by the wonderfully blunt-titled Rugby 15 on the same platforms (also out on Vita).
G/O Media may get a commission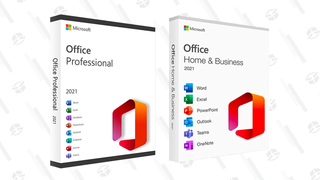 89% off
Microsoft Office Professional 2021 Lifetime License
The rest of the games out this week are Sony platform fare: the Vita gets htoL#NiQ: The Firefly Diary, Hyperdevotion Noire: Goddess Black Heart and Desert Ashes, the PS3 gets Starwhal (also out on PS4) and Under Night In-Birth Exe: Late - no I don't know what that means either - while the PS4 gets a port of Limbo.
And now, the News
Once again it's time for a few select picks from the last week of Gaming news, via Eurogamer:
We'll be back this time next Tuesday for more gaming discussion, but for now, sound off in the comments with the games you've been playing, and what you're looking forward to this week - and don't forget to join the unofficial io9 community group on Steam!
---
You're reading Toybox, io9's blog for all things pop culture. From merchandise to awesome fan creations, TV recaps and critical commentary on the hot topics of the day, you can find it all here!