Methane comes from more than cows. As notorious a poster child cattle have become, a huge portion of our methane emissions are produced by the oil and gas industry. A study out Thursday explores how much worse these greenhouse gas emissions actually might be.
Published in Science, the study's analysis of national methane emissions from oil and gas found them to be more than 60 percent higher than what the Environmental Protection Agency has estimated. In total, roughly thirteen million metric tons of the greenhouse gas are emitted each year.
The discrepancy with previous estimates is probably because the EPA's inventory doesn't account for malfunctions that lead to rogue emissions. Trying to capture that information requires a bottom-up approach, and the conventional method of measuring methane emissions is, well, more top down-heavy, as the study authors put it. Top-down methods use satellites or aircraft to look at methane. Bottom-up approaches are more in-the-field and keep in mind every little piece of equipment.
This study—led by the Environmental Defense Fund and 19 other researchers from universities and institutions around the country—took measurements that had already been made on-the-ground at six sites across the U.S. and verified those through aerial surveys. This allowed the researchers to capture all points where methane can escape, for instance, through venting or even flaring at facilities. Leaks, however, were not something the researchers could see from a plane. And even little leaks can add up.
"Essentially, emissions are large enough to double the climate impact of natural gas on a 20-year basis," said Ramón Alvarez, the lead author on the paper and senior scientist with the Environmental Defense Fund, to Earther.
G/O Media may get a commission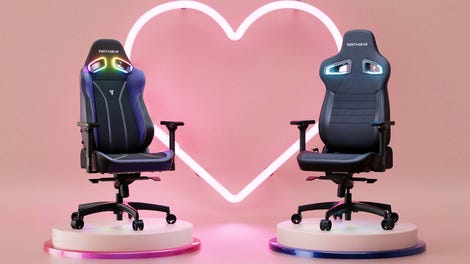 Up to $150 off
Vertagear Gaming Chairs
Proponents of natural gas like to hail it as the "cleanest" fossil fuel because its carbon emissions are smaller than oil or coal, but these results are flipping that narrative. After all, methane has 25 times the greenhouse warming potential of carbon dioxide over a 100-year time period. It doesn't stick around as long in the atmosphere as carbon, but its consequences are felt much sooner.
"We need to make sure that the programs are in place to capture those emissions and understand their causes and implement better technologies to reduce them," Alvarez went on.
The new analysis didn't pay much attention to drilling wells that produce small amounts of oil or gas because there isn't much data yet, but that could change the numbers a bit. The study also doesn't note any health impacts or emissions from pollutants like benzene and hydrogen sulfide, which usually leak alongside methane.
Regardless, it's a scary reminder of how far we are from fully understanding our greenhouse gas emissions, which can be tricky to measure. For instance the Permian Basin in Texas, a major oil- and gas-producing reserve, still leaves much to be uncovered when it comes to emissions, Alvarez explained. Understanding how much carbon dioxide and methane production sites are spewing into the air is key to knowing what we, as a nation, should expect from climate change and when.
At the same time, it's clear we need to rein methane in. But President Donald Trump has been working to do the opposite. His administration is working around the clock to roll back some key regulations that affects methane, in particular President Barack Obama's rule that addressed emissions around leaks and flares. Right now, it's in court limbo.
Reducing these leaks won't just stop the amount of methane warming the planet. It should also provide industry enough gas to power another six million households (and not for free, obviously).
"This is the wrong time to be scaling back the safeguards we have in place to reduce emissions from the oil and gas industry," Alvarez said. "Rather than scaling back the rules already in the books, we need to be expanding those rules."