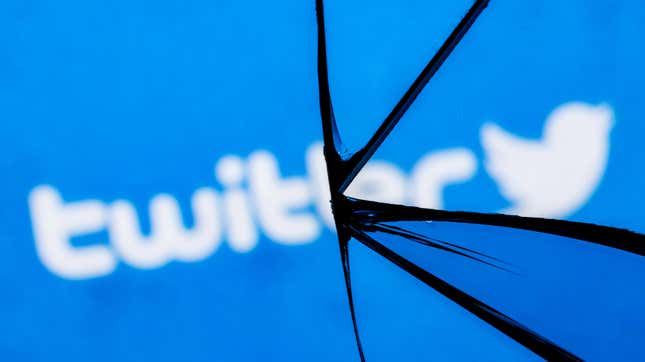 A long list of third-party Twitter clients, including Tweetbot, Twitterific, Echofon, and Fenix aren't working. The apps, which all rely on access to Twitter's application program interface (API) to get data, have been facing issues since Thursday night, according to multiple online posts from app developers, and as first reported by The Verge.

NPR Is Going Dark on Twitter | Future Tech
"Tweetbot and other clients are experiencing problems logging in to Twitter. We've reached out to Twitter for more details, but haven't heard back," wrote Tapbots on the Tweetbot official Twitter account. Other app accounts made similar posts.
Developers also took to alternate social platforms like Mastodon to complain about the ongoing issues. "Did Twitter just kill 3rd party clients? Can't login with Twitterific at the moment, wrote Twitterrific's Sean Heber, according a report from Tech Crunch. Paul Haddad, of Tweetbot, tooted "I'm hoping that whatever is going on at Twitter is just some automated spam protection bot that is incorrectly suspending proper apps."
A Gizmodo staffer also confirmed that Tweetbot on MacOS remained down this morning. "Had to switch to the Twitter app like some peasant," they wrote.
Twitter hasn't released any sort of statement on the matter, but did write that the platform would be continuing to "invest in our Developer Platform, especially our Twitter API," in a post last month. "Thank you for sticking with us through this transition, and we cannot wait to keep building together," the account added.
So, it's possible that updates or changes to the site's API have inadvertently caused disruption. And it's also possible that the move was some sort of intentional choice from chief Twit, Elon Musk, whose reign has been dominated by confusing and spontaneous changes to Twitter's platform. All the Musk-era alterations are too numerous to list, but some examples include the back and forth shifts on verification and blue checks, lifting the ban on political advertising, and making the algorithmic feed the default.
In lieu of attempting to reach Twitter's public relations department, which no longer exists, I tweeted @ Elon Musk, Twitter Support, and Twitter asking for clarification about what's going on with third-party apps. I did not immediately receive a response.