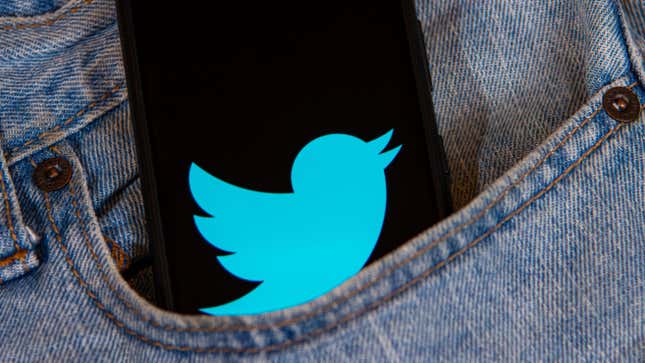 Hope you got the chance to test out Twitter's CoTweet feature, as the company suddenly dropped the ability for Twitter users to co-author tweets Tuesday.
You won't find that news on any one of Twitter's main pages or accounts. The only way you would know Twitter was getting rid of the feature was if you happened to browse Twitter's Help Center page on Monday. The company wrote that it was "sad to say that the current experiment is coming to an end," as it was sunsetting the very simple feature that let two people take credit for a hot take. And it's not like users had any chance to post one last CoTweet before the company nixed the feature. The feature is no longer available as of Jan. 31.
More than that, any current CoTweets will last for a month before they turn into simple retweets. It's unclear how that will work, and the company seemed to admit it may cause issues as it preemptively apologized for "any inconvenience this may cause."
Twitter rolled out CoTweets last year for a few users promising it was "for a limited time" to see which kinds of people or brands took advantage of it. Those with the CoTweet capability allowed anybody that follows their account to sign on as another author. The tweet would appear in both profiles and followers' timelines.
There's still a question of why the company should get rid of the CoTweet feature when it's still in its infancy. We reached out to the Twitter PR department, though that is still a hopeless cause as Twitter owner Elon Musk has decimated its public relations team. Gizmodo also tweeted at Musk himself for an answer, though the de-facto company mouthpiece has yet to give an answer.
Instead, Musk tweeted Tuesday that the improved Community Notes feature will be "transformative" for accountability and accuracy on Twitter. Ironically, the Community Notes feature, renamed from Birdwatch, has taken issue with some of Musk's own tweets, flagging them for misleading readers and for spreading misinformation.
As first noted by Mashable, Twitter has launched certain features only to give them the ax just a year later. The company added a feature much like Instagram Stories called "Fleets" that allows users to post things that would disappear in 24 hours. Although in the case of Fleets, users noted certain bugs allowed people to view and download temporary posts even after they were deleted.
Musk has nixed other upcoming features including a planned crypto wallet. The billionaire Twitter owner also shuttered Revue, the newsletter company it originally bought out in 2021. However, Twitter did finally implement a much-requested edit button, but only if you're willing to pay for Twitter Blue.