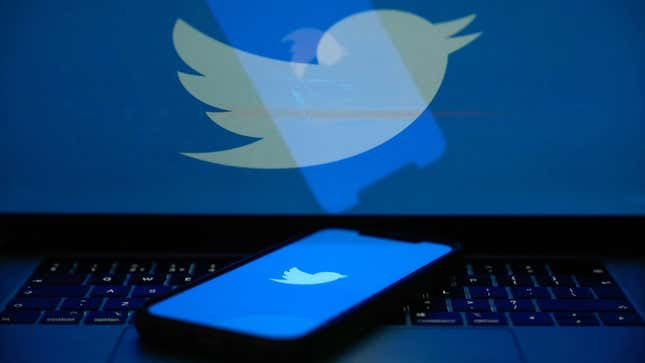 Twitter's head of trust and safety, former diehard Elon Musk fan Ella Irwin, publicly resigned from her position Thursday just hours after her boss publicly rebuked his own content moderation team. Irwin's staff had taken action against a transphobic film by Ben Shapiro's Daily Wire. A.J. Brown, Twitter's head of brand safety and ad quality, also resigned the very next day according to The Wall Street Journal.

The Elon Musk Twitter Saga, Part 1 of Who Knows?
Though the exact reasons for Irwin's departure remain unclear, her public announcement came the same day CEO Elon Musk sided with Daily Wire CEO ​​Jeremy Boreing over a content moderation decision related to the controversial film "What Is a Woman?" The movie was expected to run on Twitter as part of an unspecified deal between the two companies, but it was abruptly put in jeopardy after Twitter's content moderation flagged it for instances of misgendering. Critics of the films say its entire premise is based on misgendering. Boreing complained about the decision on Twitter and Musk quickly stepped in to throw his own moderation team under the bus. Irwin oversaw the team responsible for removing harmful content and dealing with content moderation on the increasingly chaotic platform.
"This was a mistake by many people at Twitter," Musk said in a reply to Boreing. "It is definitely allowed." Twitter did remove its policy prohibiting deadnaming and misgendering users in April, but it still has policies preventing users from "directly attacking" others based on their gender identity or sexual orientation. Gizmodo reached out to Twitter for comment and received a poop emoji in response.
Brown, the head of brand safety and ad quality reportedly jumped ship on Friday. It remains unclear exactly why Brown left but Patfromer reporter Zoë Schiffer said it could be related to a new directive given to Twitter's trust and safety team advising them to only enforce ad policies for spam or illegal content. That's reportedly left some workers in the department confused and frustrated over how to respond to ads on the platform containing hate speech.
Musk's era of content moderation chaos continue
Twitter has faced sustained criticism for its approach to content moderation and safety since Musk took the helm in October with his stated goal of making the platform a haven for absolute free speech. In reality, Twitter still regularly removes content and abides by thousands of takedown requests from governments around the world. Musk's version of Twitter has instead whittled down protections for LGBTQ people and other marginalized groups on the platform. Multiple studies have shown a stark increase in hate speech occurring on the platform during the Musk era. One study conducted by the Center for Countering Digital Hate found slurs against trans people on the platform shot up 62% in the first two months of Musk's tenure.

Making matters worse, Twitter's already-spread-thin trust and safety team was one of the departments hit by Musk's massive layoffs. The company reportedly laid off around 15% of its trust and safety team back in December and then abruptly disbanded its short-lived Trust and Safety Council the following month. Rising hate speech, as well as a new problem of misleading AI-generated images flooding the web, are exposing the cracks in Twitter's trust and safety armor. So far, the company's response has been to malign its own moderators and essentially outsource fact-checking to its users through the crowdsourcing Community Notes figures.
Platform safety experts like SmartNews Head of Trust and Safety and former Google and ByteDance trust and safety lead Arjun Narayan previously told Gizmodo the constantly whittling down off content moderators and other safety specialists at tech platforms could have disastrous effects down the road.
"As we disinvest, are we waiting for shit to hit the fan?" Narayan said. "We need more people who are thinking through these steps and giving it the dedicated headspace to mitigate risks. Otherwise, society as we know it, the free world as we know it, is going to be at considerable risk."
Irwin spent seven months as Twitter's head of trust and safety. The previous trust and safety head, Yoel Roth, left the company after just one month in the role.
Update: 1:23 P.M. EST: Added details about A.J. Brown's reported departure.