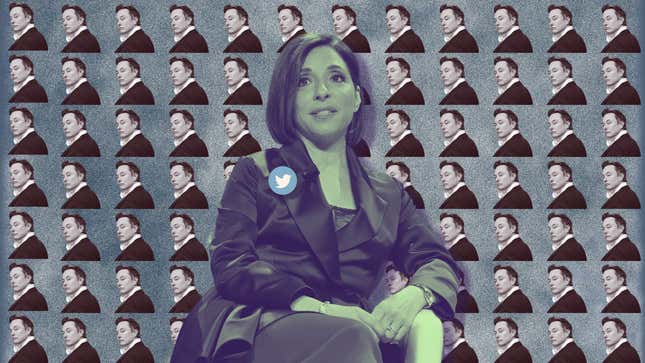 Former NBCUniversal advertising chief Linda Yaccarino assumed her role as Twitter CEO today, taking the reigns from the company's mercurial owner, Elon Musk, who months ago promised he would give up the CEO role once he "found someone foolish enough to take the job."
Twitter Verification is a Hot Mess
Although little information has been given about when she would officially join the company, her start date is sooner than the window previously given by Musk, per The Wall Street Journal. Last month, the Twitter owner announced he expected Yaccarino to start in about six weeks, which would have been in mid-June.
The same day, The New York Times reported that Twitter brought in $88 million in advertising revenue from April 1 to the first week of May, a decrease of 59% year-over-year. Ad sales make up to 90% of the company's revenue, making these latest results a gut punch for the company.
With Yaccarino at the helm focusing on business operations, Musk has stated he would become the company's executive chairman and chief technology officer, overseeing product, software, and system operations.

Whether Musk will follow through with that plan is dubious, though, given his reputation for micromanagement.
However, Yaccarino won't be walking into Twitter without backup. As reported by the Journal, she's bringing on Joe Benarroch, NBCU's senior vice president of communications, advertising, and partnerships, to the blue bird app in a business operations role. Benarroch was one of Yaccarino's most trusted lieutenants at NBCU and previously worked as a director focused on international ads at Facebook, according to his LinkedIn profile.

"Tomorrow, I start a different professional adventure at Twitter, taking on a role focusing on business operations," Benarroch wrote in a public post on LinkedIn on Sunday. "I am looking forward to bringing my experience to Twitter, and to working with the entire team to build Twitter 2.0 together."
Gizmodo reached out to Twitter's press office for comment but received the company's usual poop emoji in response.

Addressing the ad problem will no doubt be one of the first things on Yaccarino's to-do list. As a seasoned advertising executive who is well-liked in the industry, her arrival at Twitter is expected to bolster ad sales, at least initially, and restore some confidence. However, Yaccarino's bigger problem will be keeping own boss, Musk, in line to prevent him from causing the digital earthquakes at Twitter he's so fond of.

Happy first day at Twitter 2.0.