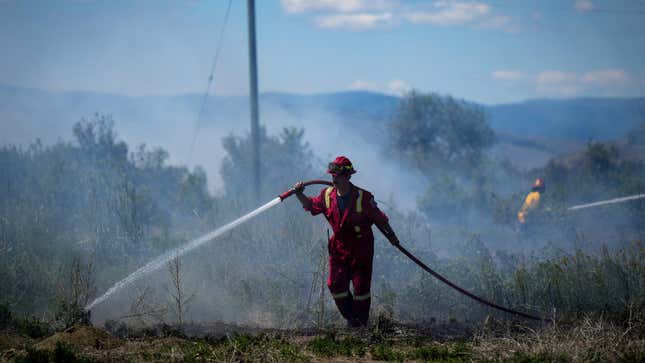 Over 400 wildfires are raging across Canada this week and firefighting teams have been overwhelmed by the flames. Canadian officials have asked for foreign support, and several countries have offered to send supplies and people, including the United States. As of yesterday, the U.S. has deployed more than 600 firefighters and support personnel to help on the ground emergency response teams, according to the White House.
Biggest Forest Fire in New Mexico History
Other countries have sent emergency response teams to Canada this week too. More than 200 firefighters from South Africa arrived in Alberta this past weekend. Several EU nations including France, Portugal, and Spain have also offered to send 280 firefighters and supplies to Canada too, Barron's reported.

"Canada has requested support from the EU Civil Protection Mechanism - and we are responding promptly," Ursula von der Leyen, the president of the EU Commission tweeted today. "More will come."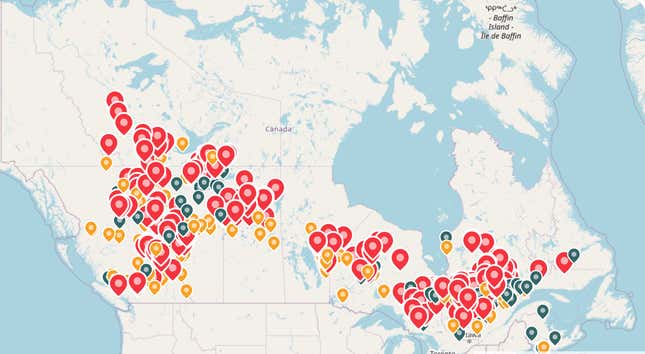 Government data gives a snapshot of why Canadian firefighters need international support. As of June 6, of the more than 430 recorded fires this week, only 80 have been contained. More than 230 are currently "out of control." Officials have recently worried that several provinces could see a record-breaking fire season this year, Reuters reported. Some of the fires have burned for weeks, and have pushed more than 100,000 from their homes this spring, the CBC reported.

The fires have also created public health emergencies for communities hundreds of miles away. Smoke has shrouded a lot of the Northeast and Midwest this week, causing tens of millions of Americans to be under air quality alerts. This Wednesday, New York City was among the cities with the worst air quality in the world, according to IQAir.
Cities across New England and down into Washington D.C. saw their skylines stained brown and orange by the smoke. Air quality in the New York metropolitan area is extremely unhealthy today and is expected to improve a little by tomorrow, according to the U.S. Environmental Protection Agency's AirNow website.
Want more climate and environment stories? Check out Earther's guides to decarbonizing your home, divesting from fossil fuels, packing a disaster go bag, and overcoming climate dread. And don't miss our coverage of the latest IPCC climate report, the future of carbon dioxide removal, and the un-greenwashed facts on bioplastics and plastic recycling.