The U.S. government claims that China is using LinkedIn to recruit spies in America. And it's now calling for Microsoft, the company that owns LinkedIn, to shut down allegedly fake accounts being used to build its spy network. First reported by Reuters, the allegations are being made by William Evanina, the head of U.S. counter-intelligence.

"I recently saw that Twitter is cancelling, I don't know, millions of fake accounts, and our request would be maybe LinkedIn could go ahead and be part of that," Evanina told Reuters.
Speaking to the news agency, China's foreign ministry called the allegations "complete nonsense" and accused the U.S. of having "ulterior motives." The United States and China are currently seen as adversaries in a new cold war, and the Trump regime's continued escalation of a trade war has made things even frostier. Trump is expected to announce roughly $200 billion in new tariffs against China next week.
For his part, Evanina has provided little evidence to back up his claims that China has sought to recruit spies using LinkedIn, though other countries like Germany have made similar assertions recently. Last year, German intelligence services claimed that Chinese spies were targeting German government workers, and claimed that over 10,000 had been contacted.
"Chinese intelligence services are using new strategies of attack in the digital space. Social networks, especially LinkedIn, are being used in an ambitious manner to gather information and for recruitment. We are dealing with a broad attempt to infiltrate parliaments, ministries and administrations." said Hans-Georg Maassen, head of the Bundesamt für Verfassungsschutz (BfV) back in December of 2017.
G/O Media may get a commission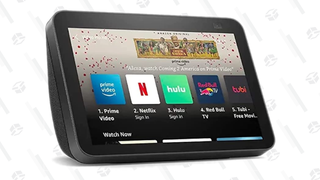 The piece of public evidence that Evanina did point to when he talked with Reuters was the espionage conviction in June of Kevin Mallory, a retired CIA officer. Mallory was recruited on LinkedIn to spy for China and was arrested after returning from Shanghai with $16,000 in undeclared cash. When the FBI searched his phone, they discovered histories of deleted texts on WeChat between him and his Chinese handler. It's unclear precisely what information Mallory gave to the Chinese in exchange for payment since most of the intel has been redacted for public consumption.
LinkedIn has roughly 575 million users, making it much smaller than a platform like Facebook, but an important tool nonetheless for people seeking jobs. But as the world becomes more interconnected, it becomes easier for international spies to not only be recruited, but to be targeted for exhibiting behavior that might make them a target for recruits. People with money problems, as Mallory reportedly had, are especially coveted for their desperation, which makes them less likely to get security clearances from the American government.
But as Reuters notes, Chinese intel officers aren't just targeting government workers. The FBI estimates that roughly 70 precent of China's espionage efforts in the United States is aimed at people in the corporate and academic world, where everything from trade secrets about technology to academic research on seemingly innocuous subjects can become valuable to China's intelligence needs.
Gizmodo has reached out to Microsoft for comment and will update this article if we receive any more information. If you're an American who has ever been recruited by Chinese intelligence don't hesitate to drop us a line and tell us about the experience: novak@gizmodo.com. At the rate China's going these days, you're far from the only one.
[Reuters]
Update, 12:49pm: LinkedIn spokesperson Nicole Leverich just sent Gizmodo the following statement:
We actively seek out signs of state sponsored activity on the platform and quickly take action against bad actors in order to protect our members. We don't wait on requests, our threat intelligence team removes fake accounts using information we uncover and intelligence from a variety of sources including government agencies. We enforce our policies, which are very clear: the creation of a fake account or fraudulent activity is a violation of our terms of service.
Correction: This article originally claimed that LinkedIn has about 562 million users. The site currently has about 575 million users. Gizmodo regrets the error.