We reported that Universal had seemingly inappropriately tried to pull the Mega Song video from YouTube. Now, in a leaked court filing, it claims to have a deal with Google that allows it to censor any video it damn well likes.
The Mega Song, in case you've been away, was recorded by several major artists in support of the online service MegaUpload — a service that Universal Music Group is trying to censor in-line with the Stop Online Piracy Act.
But since Mega Song's launch, Universal has been unhappy, and we've already reported on how they have tried to pull the YouTube video from the web despite having no control over the copyright whatsoever. Indeed, that fact was reinforced by many of the artists who recorded the song, including will.i.am, who insisted that he hadn't authorized Universal to send the take-down notice.
G/O Media may get a commission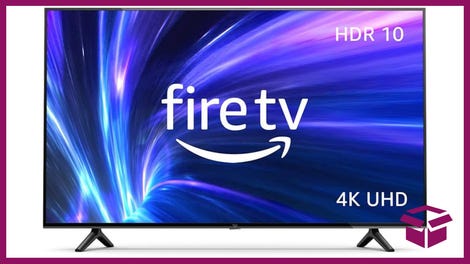 42% Off
Amazon Fire TV 50" 4K Smart TV
But a new court filing claims that Universal didn't try to take the video down because they held copyright, reports Ars Technica. No. Rather, it claims that Universal has a private deal with Google, which gives it the power to censor any video it dislikes, regardless of whether it holds any rights or not. This seems a little strange.
Universal also included a letter (pdf) with the filing, written by its lawyer Kelly Klaus, which was sent to YouTube on Wednesday. In that letter, Klaus wrote:
Your letter could be read to suggest that UMG's rights to use the YouTube "Content Management System" with respect to certain user-posted videos are limited to instances in which UMG asserts a claim that a user-posted video contains material that infringes a UMG copyright. As you know, UMG's rights in this regard are not limited to copyright infringement, as set forth more completely in the March 31, 2009 Video License Agreement for UGC Video Service Providers, including without limitation Paragraphs 1(b) and 1(g) thereof.
So far as I can tell, nobody outside Universal and Google knows what is in those mysterious Paragraphs 1(b) and (g). But the snippet does indeed imply that Universal at least believes it has some sort of special deal to arbitrarily remove content it doesn't like from YouTube. It'll be interesting to see how this pans out. [Ars Technica via Boing Boing; Image: The AP]