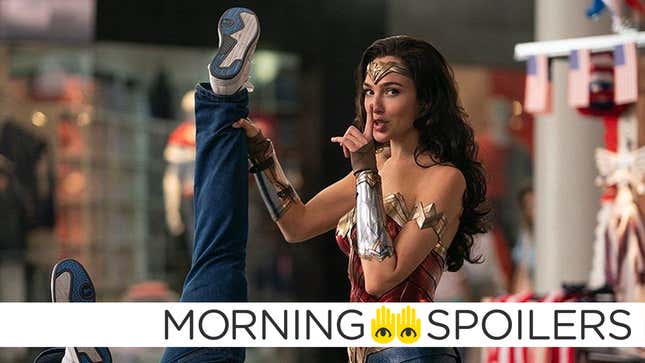 The Mad Max: Fury Road prequel gets a release date. Wild new Flash set pictures could tease another obscure comics foe. Plus, what's to come on the second season of Two-Sentence Horror Stories, and just in time for tomorrow, the...origins of Father Christmas!? Spoilers now!

Caleb McLaughlin Wants to Play Static Shock

Furiosa
The Mad Max: Fury Road prequel, Furiosa, is now scheduled for a June 23, 2023 release date. [Coming Soon]
---
Coyote vs Acme
Meanwhile, the live-action/animation Wile E. Coyote movie is planned to release two days earlier on July 21, 2023 [Coming Soon]
---
Willy's Wonderland
Five more animated character posters from Willy's Wonderland reveal more of the animatronic ghouls Nicolas Cage will have to go up against.
---
Tom & Jerry
Tom and Jerry tackle NYC traffic on a new poster from Coming Soon.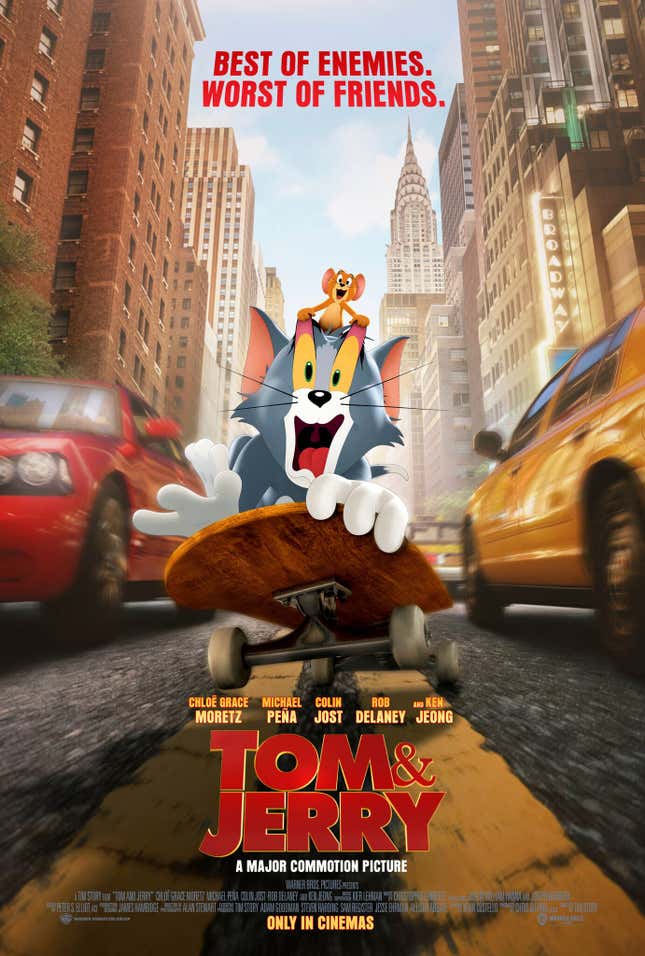 ---
Wonder Woman 1984
Wonder Woman goes shopping for bad guys in a new clip from Wonder Woman 1984.
Another new clip sees Wonder Wonder use the Lasso of Truth on Maxwell Lord while fighting off White House security.






---
Mandao Returns
A man astral projects back-in-time to save the life of a sci-fi movie actress in the trailer for Mandao Returns, the sequel 2018's Mandao of the Dead.
---
A Boy Called Christmas
Maggie Smith, Stephen Merchant, Jim Broadbent, Sally Hawkins, Toby Jones, Michiel Huisman, Kristen Wiig, Zoe Colletti, and Toby Jones reveal the secret origin of Santa Claus in the first trailer for A Boy Called Christmas.
---



The Flash
Set photos from the seventh season of The Flash see Barry fighting a Roman Centurian (!) under the control (...?) of a man in a swirly black and red mask that could be The Arrowverse's interpretation of Spellbinder. Click though to have a look, then let us know what you think in the comments.
---
Hawkeye
Hailee Steinfeld discussed the "witty" and "badass" Kate Bishop in a new interview with Entertainment Tonight.
As I'm in the process of developing her, I'm working with some incredible filmmakers that are helping me bring her to life. I can't wait for people just to see how we are interpreting this character through the comics. In her own sort of ways, she's such a badass. There's no denying that. She's so smart and witty and quick, and her physical ability to do so many things is through the roof. It's really tested me, and it's kept me going through quarantine, I will say, it's given me a reason to stay with it.
---
Two-Sentence Horror Stories
Finally, The CW has released a new trailer for the second season of Two-Sentence Horror Stories, premiering January 12.
---
Banner art by Jim Cook