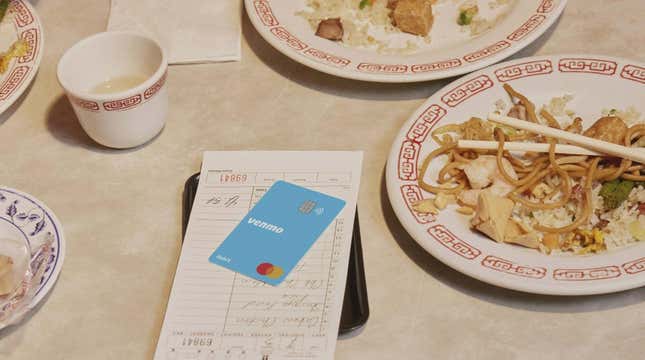 Your teenage years are a great time to learn about how to handle money, and how to set yourself up for a bright future of savings, high credit scores, and maybe even home ownership. Venmo, the popular mobile payment app, has now announced Venmo Teen Accounts which will allow parents and guardians to peek into their teens' financial habits.

He Tossed His Bitcoin, Now He Wants It Back
Venmo announced the new account type in a press release: Parents of teens aged 13 to 17 can open a Venmo Teen Account and receive a Venmo Teen Debit Card. Venmo says that those parents will have access to the account, allowing them to monitor finances and even send money to the account holder—which the company hopes can be an avenue to increase teenage financial literacy. According to Raddon, a financial planner that Venmo cites in its press release, 45% of surveyed teens want to have a conversation with an adult to learn more about money. At the same time, Raddon reports that 53% of adults are interested in using a finance app for their kids.
"Venmo is a natural place for teens to learn how to engage with money responsibly, especially considering 86% of Gen Z are interested in using an app to learn about personal finance," said Venmo VP Erika Sanchez in the release. "For parents or legal guardians, the Venmo Teen Account allows them to give some financial flexibility to their teens, while giving them parental controls and visibility into their teen's spending habits."
Parents will have to sign up for the Venmo Teen Account on behalf of the account holder. Parents can do that by navigating to their profile on the Venmo app, tapping their name in the upper left-hand corner, and selecting "Create a teen account." Creating the account will allow them to enter all of the account holder's information, and let them choose a debit card color. Venmo says that the Venmo Teen Account will be opened up to select users in June 2023, with a wider rollout in the coming weeks.
For a young generation that has lived formative years through several economic crashes and mounting student loans, Gen Z may be growing disillusioned toward the long-term financial goals like growing savings, owning property, and retirement. While the future is beholden to no one, the Venmo Teen Account does grant teen zoomers and the incoming Generation Alpha a financial sandbox to play in that is relatively low stakes.