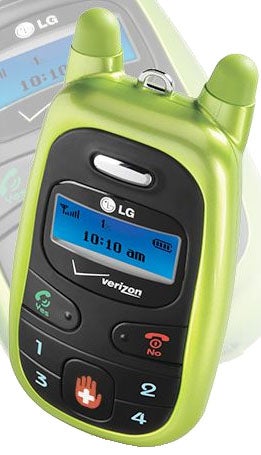 Have you become a parent recently but still want to live life irresponsibly? Verizon Wireless plans to make keeping an eye of the little tyke a little easier with its Chaperone service, which combines GPS with LG Migo cellphones.
There's two services, Chaperone Child Locator and Chaperone Child Zone. The former lets parents check up on their child's current location via a special Web site or via their own cellphone, while the latter sets up a specific perimeter for your child to venture in. Once the child leaves the perimeter, the parents receive a text message telling them so. This service will only be available via brick and mortar Verizon Wireless stores so as to prevent abuse.
Chaperone Child Locator costs $9.99 a month and Child Zone costs $19.99, plus the cost of the LG Migo phones ($49.99 with two year contract).
Chaperone Service [Verizon Wireless via Verizon Offers to Be Your Kids' Chaperone]