Over at The Atlantic, Alexis Madrigal has uncovered the two people behind the enormously popular (and often factually inaccurate) Twitter account @HistoryInPics. Turns out it's operated by two very ambitious teenagers.
The history photos account (along with others like @EarthPix) is run by 17-year-old Xavier Di Petta who lives in Victoria, Australia and 19-year-old Kyle Cameron in Hawaii. But these aren't your average teens.
The Sydney Morning Herald did a profile of Xavier Di Petta back in 2012, when he was just 16 years old — and making up to $50,000 per month with his online endeavors. Di Petta has made quite a good living through what the Herald calls "social media marketing," without going into too many details. He now owns his own app development company called Swift Fox Labs, which boasts about a dozen employees.
G/O Media may get a commission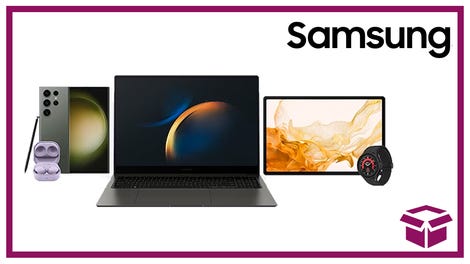 24 hour deals
Discover Samsung - Daily Deal
The kids claim that they're not making any money from their hugely successful Twitter accounts at the moment. But understandably, plenty of people have issues with their mission — from historians calling them on bad information to photographers worried about copyright.
From The Atlantic:
The audiences that Di Petta and Cameron have built are created with the work of photographers who they don't pay or even credit. They don't provide sources for the photographs or the captions that accompany them. Sometimes they get stuff wrong and/or post copyrighted photographs.

They are playing by rules that "old media" and most new media do not. To one way of thinking, they are cheating at the media game, and that's why they're winning. (Which they are.)
Madrigal's piece is a fascinating look at the complex issues surrounding copyright, internet entrepreneurship and viral media in 2014. But I really wish Madrigal would've asked more questions about the fact that so much of what they post is either fake or has inaccurate captions. I've reached out for comment from both teens, but we'll see if they get back to me.
And just so we're clear, that Nikola Tesla tweet above is bullshit. [The Atlantic]