A man is presently climbing Trump Tower on New York's Fifth Avenue using four suction cups. He reached the fifth floor about an hour ago according to Gothamist. Presently it's not known why he's doing this, but you can certainly watch it happen below, for as long as it lasts:
Update 5:04pm EST: The climber, naturally, shuffled off to a different side of the building free of air vents. NYPD countered by knocking a hole in one of the windows, covering the climber in debris.
Update 5:08pm EST: According to the ABC news stream, NYPD have the climber "from all sides" and his imminent capture is "just a matter of time." I would contend that he could easily draw this out for the sake of watching law enforcement officials break as many windows in Trump tower as possible.
Update 5:21pm EST: ABC are claiming he's on the 16th floor now. The climber continues to move off to the left, much to the chagrin of the NYPD no doubt. Police have also set up a big inflatable mattress on the ground, which might not be all that useful if he keeps shifting around.
G/O Media may get a commission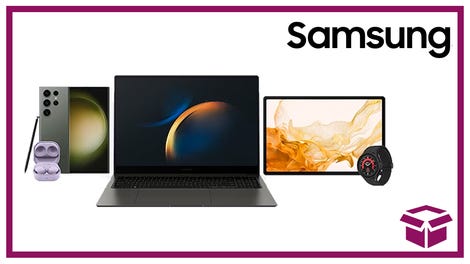 24 hour deals
Discover Samsung - Daily Deal
Update 5:31pm EST: Nevermind, it seems there's another one of those giant air mattresses set up beneath the climber on the fifth floor garden.
Update 5:39pm EST: Slow but surely the climber has made it up to the 17th floor (41 more to go!). Strangely, it seems the incident was initially called in as a jump attempt.
Update 6:00pm EST: Police are trying to knock out another window and use some scaffolding to box in the climber. Two hours in and this is pretty much all we know about him:
Update 6:10pm EST: Police have removed an entire window panel from approximately one floor above the climber (without raining a bunch of glass shards on him this time.)
Update 6:35pm EST: Police have managed to capture the Trump Tower climber. We'll update if we learn more about his identity or motives.
If the below stream is not functioning, jump out to this one.