The hotly anticipated trial between Waymo and Uber began on Monday with Waymo's lawyer dragging out the embarrassing elements of Uber's "hustle-hard" culture.
Deadly Mississippi Tornado Kills More Than 2 Dozen | Extreme Earth
In his opening statement, Waymo attorney Charles Verhoeven pointed out multiple references in messages and public statements by former Uber CEO Travis Kalanick to what he viewed as an all-out war to dominate the self-driving car market.
"This case is about two competitors where one competitor decided they needed to win at all costs," Verhoeven said.
Held in the US District Court for the Northern District of California in San Francisco, the Waymo v. Uber trial follows a year of legal sparring between the two companies over Uber's alleged theft of Waymo trade secrets. The trial, which was delayed after Waymo accused Uber of withholding evidence, is expected to finally answer whether Waymo's technology was actually used in Uber's vehicles.
G/O Media may get a commission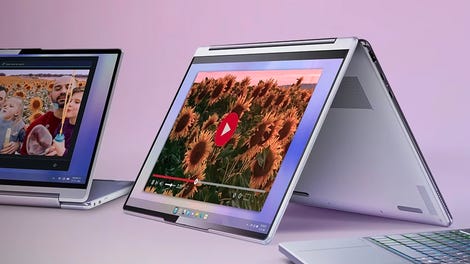 up to 70% off
Lenovo Spring Clearance
Although Anthony Levandowski, the former Google engineer who downloaded tens of thousands of files before joining Uber to work on its self-driving car team, has been at the center of the legal battle, Verhoeven worked to shift attention to Kalanick's behavior.
Referencing Uber's early efforts to recruit from Carnegie Mellon for its self-driving car team, Verhoeven accused the company of abandoning "fair" tactics in an attempt to compete. "Playing fair wasn't working," he said. "Google was way too far ahead."
Google kicked off its self-driving efforts in 2009, the same year Uber was founded, as a secret project within X, its moonshot unit. What was then known as Project Chauffeur eventually grew into Waymo, a semi-independent company managed by Google's parent company, Alphabet."
"Mr. Kalanick made a decision that winning was more important than obeying the law," Verhoeven said. "He made a decision to cheat."
Verhoeven recapped Levandowski's damning download history during his final weeks as a Google employee; he downloaded sets of confidential files in December 2015 and January 2016, often on the same days that he met with Uber executives, according to court filings and other records.
However, Verhoeven did not take time to detail the specifics of the trade secrets that Levandowski allegedly stole—Waymo is set to present eight secrets at trial, most of them dealing with its custom lidar system that serves as the eyes of its self-driving vehicles.
Meanwhile, Uber's attorney, Bill Carmody, argued that it was Google, not Uber, that was scrambling to catch up on self-driving cars. Waymo had stagnated, Carmody claimed, and was struggling to retain the top talent it needed to advance in the industry.
To hammer home his point, Carmody displayed a slide from an internal Google presentation with the words, "What would it take to consume all of Uber's annual profits in 2025?" He also pointed to an email from Waymo's former chief technology officer, Chris Urmson, in which he painted a dire picture for Google executives Larry Page and Sergey Brin. "We have invested in self-driving cars, but over the last six months, we have stopped playing to win and instead are now playing to minimize downside. Uber is acquiring the people I suggested we hire 1.5 years ago ears ago but was denied the opportunity to do so," Urmson wrote. "We have a choice between being the headline or the footnote in history's book on the next revolution on transportation." (Urmson ended up leaving Waymo to start his own self-driving venture, Aurora Innovation.)
Uber has long maintained that none of the downloaded files ever made it to the company's servers. Uber fired Levandowski last year for refusing to cooperate with Waymo's investigation. Carmody told the court on Monday that the company laments Levandowski's hiring.
"Uber regrets ever bringing Anthony Levandowski on board," Carmody said, adding, "For all this time at Uber, all Uber has to show for Anthony Levandowski is this lawsuit."
So far, Waymo hasn't delved into its alleged trade secrets with the jury. Uber was the first to clear the courtroom and dive into the technology at the heart of the case.
The Waymo v. Uber trial is expected to run through at least February 23rd.
Update 1:50pm ET: Added statements from Uber attorney Bill Carmody.