Sometimes they're dead, sometimes they ain't! In any case, Alpha Flight is back this week, fighting injustices from Yellowknife to Labrador. Also, Godzilla fights organized crime and Captain America forms a one-man band.
First Issues
First off, Gred Pak and Fred Van Lente bring back the sometimes deceased Alpha Flight for a new maxiseries — among the roster are Sasquatch, Snowbird, Northstar, Aurora, Guardian, Vindicator, Shaman, and Marrina. But where is Puck? Apropos of nothing, I've included the map layout to their HQ from the 1980s below (because I have no idea where else I'd post it otherwise).
Chew author John Layman writes Godzilla: Gangsters & Goliaths, which is an idiosyncratic tale of the Yakuza running amok on Monster Island. Meanwhile, Roger Stern pens Captain America Corps. It stars such patriotic luminaries as U.S. Agent and American Dream, but will Captain Americat make an appearance? Also, does everyone get a new magic shield?
DC Comics unveils more Flashpoint one-shots this week with Deadman And The Flying Graysons, Grodd Of War, Legion Of Doom, and Wonder Woman And The Furies.
G/O Media may get a commission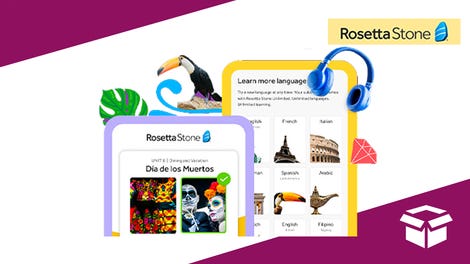 Extra 20% off
Rosetta Stone Lifetime Subscription - All Languages
There are one-shot comics for the video game Deadlands, and Dark Horse is releasing Conan: Island Of No Return. Also worth mentioning is the Red Sonja: Blue one-shot, which has the weirdest solicitation synopsis when read in a vacuum: "When an unfortunate encounter with a demon deprives her of her trademark chainmail bikini, Sonja is forced to don a familiar blue fur tunic for the remainder of this adventure." Bikini-stealing demons...did Brigitte Nielsen have to put up with this shit?
Other Issues
There are new issues of Invincible Iron Man, Kirby: Genesis, Deadpool MAX, Gladstone's School For World Conquerors, Invincible, and Generation Hope, which wins runner-up this week for best befuddling solicitation description ("You have never read a comic like this one before!"). Also, 2001's JLA: Black Baptism is being reprinted as a DC Comics Presents title.
Graphic Novels
Dan Abnett and Andy Lanning's Legion Lost miniseries, Jeph Loeb and Tim Sale's Hulk: Gray, and Volume 1 of Mark Waid and the late Mike Wieringo's Fantastic Four run are collected for bookshelves. Other graphic novels that may pique your interest include Uncanny X-Force: Deathlok Nation, Volume 4 of Hellboy: Library Edition, Volume 10 of Phil and Kaja Foglio's Girl Genius, and Volume 2 of Cullen Bunn's Sixth Gun.
As usual, here's the list of everything being released to comic stores tomorrow, and you can find your nearest comic retailer here. Rock over Dogpatch, rock on Opal City! Vibranium — ring in the quality!
Middle illustration via Marvel 1980s.