American Horror Story may have had a rough few seasons, but Apocalypse has so far felt like a return to glory. In the latest episode, the horror anthology came back to the beloved "Murder House" that started it all. We got some classic murder and mayhem, along with a few surprising happy endings—culminating in a major reveal that, while not shocking, still changes everything.

"Return To Murder House" fulfills its promise, in every sense, to take us back to the setting of the first season of FX's American Horror Story. This is a full crossover-palooza. Madison Montgomery (Emma Roberts) and Behold Chablis (Billy Porter) have signed the deed for the Murder House, officially taking over as its new owners. However, there are dozens of spirits who haunt the walls—36, to be exact—and they've got stories to tell about Michael Langdon (Cody Fern).
"I'm Constance Langdon, and this is my fucking house," declares Jessica Lange, yet again establishing herself as the baddest bitch in American Horror Story. She's joined by the spirits of the rest of the Harmon family (played by Dylan McDermott, Connie Britton, and Taissa Farmiga), as well as Tate Langdon (Evan Peters) and Moira O'Hara (Frances Conroy). Hollywood medium Billie Dean Howard also makes a cameo, with Sarah Paulson pulling double duty—she made her impressive directorial debut here.
Together, the spirits slowly unravel the mystery of Michael. Constance starts with what we already know about his upbringing, reusing some of the footage from the first season, including that season one shocker when the young boy had killed his nanny. But wait a minute: how do they explain how Michael is all grown up now? It's pretty simple. One day, Constance went into his room and he'd aged a decade in one night. It's an easy fix, but one I felt made sense and was explained well.
G/O Media may get a commission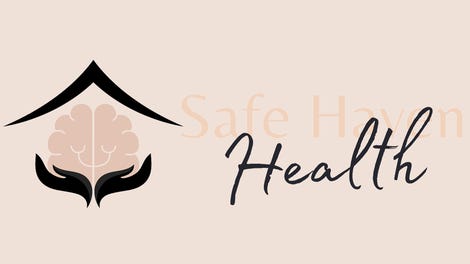 Addiction counseling
Safe Haven Health
Even though he's now physically an adult, Michael still seems to have the mind of a child. But a ravenous one. He ramps up his rampage, killing a priest and nearly strangling Constance to death. But that's not all he does. As Ben (McDermott) and Vivien (Britton) reveal, he also has the ability to destroy people's souls, eradicating them from existence. He nearly does it to Vivien's soul after she tried to kill him for being...dun dun dunnnnn....the Antichrist.
That's right, folks, it's official. Michael Langdon is the son of Satan. The Beast. The Profane and Wicked Prince. The one who is destined to destroy the world. This isn't exactly a shocker, as American Horror Story has been dancing around this fact since the very beginning. But it felt good to finally have it solidified, with the Church of Night performing a horrific human sacrifice (that I did not watch) to summon Michael's true father, a goofy-looking shadow gargoyle. I also loved how Ms. Mead (Kathy Bates) screamed out "It's all for you!" as they completed the ritual. Nice nod to The Omen.

Armed with a truth that will in no way save them in the end, Madison and Behold leave the manor in the care of the spirits. I did appreciate how, even in all the misery and death, the episode still took time to heal the wounds of its own past. Moira's bones are moved so she can rest with her mother, and the two of them make amends before crossing over. Constance is with her children—well, most of them, as Addie (Jamie Brewer) had already moved on to the good version of the afterlife.
Tate and Violet (Farmiga) are also reunited, with Madison explaining that Tate was likely possessed by the "evil of the house" when he sexually assaulted Violet's mother. The moment felt weird, as it still doesn't change what happened, but Tate and Violet deserve a little peace after so much pain. Really, the entire Murder House does. Especially since Michael's about to destroy the entire planet. It was a fitting goodbye to American Horror Story's beloved starting grounds while pointing us to a truly fucked-up future.
Random Musings
We're starting to run up against one of the biggest problems with an American Horror Story crossover season: Ryan Murphy loves using the same actors. In this episode, Madison comes face-to-face with not one, but two women who look exactly like members of her coven. But she doesn't react or even blink. I appreciate the guts to simply pretend the resemblance doesn't exist, but it does take away some suspension of disbelief.

Billie Dean mentioned the original homeowners Charles and Nora Montgomery in connection to Madison, increasing the suspicion that they're connected. Granted, it's a pretty common surname, but nothing is a coincidence on American Horror Story.
I just want to take a moment and applaud Constance's death scene, where she overdosed on pills to escape Michael's grasp. Lange commanded the screen like it was a stage, a combination of effortless grace and horrific tragedy. Those last dying gasps, good lord. I felt myself gasping too.
Don't take rides from strangers—especially ones whose upside-down crosses can clearly be seen from the side window.