Thor: Ragnarok adds another cast member. Daniel Radcliffe wants to die on Game of Thrones. The Jumanji movie casts its kids. Mark Wahlberg teases a new kind of robot for Transformers: The Last Knight. Plus, introductions for Class, and new footage from The Flash. Spoilers Now!
Thor: Ragnarok
Sam Neill told Short List he will be appearing in the film:
I'm not really allowed to say this and I can't tell you what it is… I did a couple of days on Thor just before I came over here. If I say anything else, Marvel's secret agents — and they are lethal — will come and get me and probably my children, as well.
---
A Monster Calls
Tom Holland revealed he's technically "in" the film—he played the titular monster's stand-in on set. [THR]
---
Fruit Ninja
Because 2016 is some sort of diabolical hell we must all endure, New Line has purchased the rights to turn the fruit-slicing mobile game into a film. J.P. Lavin and Chad Damiani, the duo behind How to Survive a Garden Gnome Attack at Sony Animation, are writing the script. [THR]
G/O Media may get a commission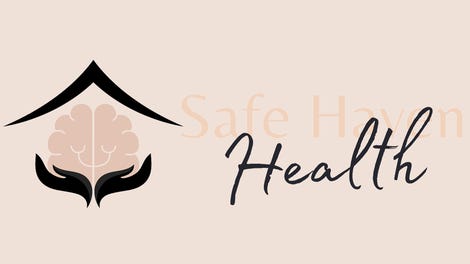 Addiction counseling
Safe Haven Health
---
Jumanji
Ser'Darius Blain, Madison Iseman, Alex Wolff and Morgan Turner have joined the cast as the "Jumanji juniors."

Here's another video from the set, this time from Kevin Hart.
---
Friday the 13th
The film has been pushed back to October 13, 2017—which is, indeed, a Friday. [Coming Soon]
---
It
Production has wrapped on the film. Here's a new picture to mark the occasion. [Coming Soon]
---
Doctor Strange
Get a couple new glimpses of the heroes on these Empire magazine covers. [Coming Soon]
---
Transformers: The Last Knight
Mark Wahlberg teases the film in a short Facebook video, telling fans "you are really going to go crazy for the new mini-dinobots."
---
Luke Cage
Season one might not be out until Friday, but showrunner Cheo Hodari Coker is already teasing season two—and saying that while a Luke Cage/Danny Rand "Heroes for Hire" team-up doesn't appear in the first season, it will be much more likely to happen in a second season:
Now in my mind — we don't go into Heroes for Hire in Season One of Luke Cage — Luke Cage Season One is ultimately about the evolution of a hero. I think what's appealing about Luke is the fact that he's just somebody who's just your normal, average guy. He presents himself that way. He's not pretentious, but then at the same time, feels a responsibility to kind of push forward.

Well, I mean Finn Jones will be in the mix for The Defenders. In terms of Luke Cage, Netflix has to order a second season first. And trust me, I don't take any of this for granted because I mean there was no more sure thing than [canceled HBO series] Vinyl.

We're not treating it as a one-off, and I'm confident people will dig the show, but, trust me, like Season Two, I've got a few ideas. But we really won't get ready until Netflix sees the viewership, and hopefully the subscriptions that will come from this show, and then they'll say, "Let's get into it."
[Decider]
---
Red Moon
A "socio-political" werewolf TV show is in development at Fox. [Variety]
---
Game of Thrones
Daniel Radcliffe told Digital Spy he wants to be on the show—but only to die horribly.
I would love to. If they want to just bring me in and fucking kill me, I would be so happy to do that.
---
American Horror Story
Showrunner Ryan Murphy says he's already working on a new season—either an experimental "season 6B", or a fully-fledged new season of the show.
I don't know when it will [air] but it's also an experiment. It's a different way of doing it. It's one person writing all episodes. I don't know if it's going to work but it's like, well, let's try that. We might get them done and shoot them on the sly and drop it.

It's like a two-year-project that we'll continue to work on the sly and not tell anyone.
[TV Guide]
---
Agents of SHIELD
A synopsis for the third episode of the season, "Uprising," has been released.
Coulson, Mack and Fitz try to locate and neutralize a rogue group looking to stop Inhuman Registration worldwide; Simmons and Dr. Radcliffe have only a short time to save May before she succumbs to her illness.
---
The Flash
Barry Allen forgets that he's the Flash in a new trailer for season three.
---
Class
Finally, two new introductory videos have been released: one of series creator Patrick Ness introducing the show, and another with Katherine Kelly discussing the mysterious school teacher Miss Quill.
---
Additional reporting by Gordon Jackson. Banner art by Jim Cooke.