Trains are awesome. Their serpentine strings of steel cars travel hundreds of miles an hour, yet give passengers enough stability to sip a tasty beverage. On the other hand, trains are awful. Have you ever seen the sickly cafe cars that serve those drinks?
That's all about to change, however, at least for anyone riding the rails from the Geneva Airport to St. Gallen in Switzerland, where Starbucks is about to unleash its first ever store on a train. Starting November 21, this sleek red and white car (plus the token siren, of course) will serve everything that a Starbucks on land serves. The coffee company hasn't just taken over the cafe counter, though. They've completely redesigned the entire two-level car to accommodate up to 50 passengers and their lattes.
Whether you like Starbucks' coffee or not, you have to marvel at the design. Again, the traditional design of passenger trains leaves much to be desired. The seats tend to be coated in a sticky, spill resistant plastic. The lighting looks like a hospital. It sort of smells funny.
But the new Starbucks car actually looks more like a trendy restaurant than a traveling coffee shop. Distressed wood counters and tables with Swiss-inspired time pieces embedded in the top provide a natural feel as quilted leather seats add elegance. The coffee bar is downstairs with some stand-and-rest seating, while the upstairs is a posh-looking lounge.
G/O Media may get a commission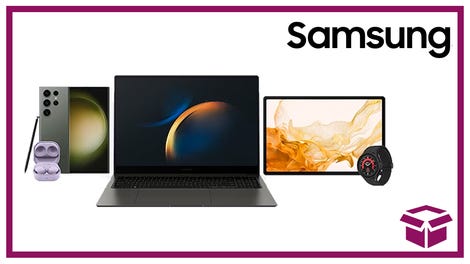 24 hour deals
Discover Samsung - Daily Deal
What's extra impressive about the design of the new Starbucks car is that it conforms to all of the same standards as other passenger cars. That means that everything in the unique layout is bolted to the train's frame and everything is flame retardant. And it sounds like getting everything up to code was quite a process. "I wonder sometimes that our customers won't understand truly what this took," Liz Muller, director of concept design for Starbucks explained to Fast Company.
Well, whatever it took, it looks great. It remains to be seen, however, if this is just another marketing-friendly concept store or a new initiative for Starbucks. Indeed, mobile stores make sense as an area for Starbucks to expand. After all, they've already taken over the solid ground. [Starbucks]