Chris Hemsworth reveals what director Alan Taylor brings to Thor: The Dark World. Kick-Ass 2 director Jeff Wadlow hints at a crucial cameo. The creator of Carnivale is producing a brand new Dracula TV series, starring The Tudors' Jonathan Rhys-Meyers. Arrow adds to its Royal Flush Gang. Plus Once Upon a Time and 666 Park Avenue hints!
Spoilers from here on out!
Top image from Cloud Atlas.
Thor: The Dark World
Star Chris Hemsworth discusses what it's like working with Game of Thrones director Alan Taylor, who takes over for Kenneth Branagh on the currently filming sequel:
Yeah, I love the way he adds an incredibly organic element to the fantastical world of Thrones, and I think that's what Thor could benefit from. It's grounded in reality, no matter how mythical or science-fiction-like it becomes. There's a truth to it all. Certainly, working with him now, you can see he doesn't want Thor or the Asgardians to seem like some distant race or god-like. He still wants them to be relatable.
---
Cloud Atlas
Here's the latest TV spot. [First Showing]

---
Kick-Ass 2
Writer-director Jeff Wadlow tweeted a photo of Nicolas Cage's Big Daddy costume in a glass display case with the accompanying caption, "Nobody puts Daddy in the corner." This might be Wadlow's way of teasing a cameo by Cage in the sequel, something that was rumored a while back but hasn't been mentioned much lately. [Coming Soon]
G/O Media may get a commission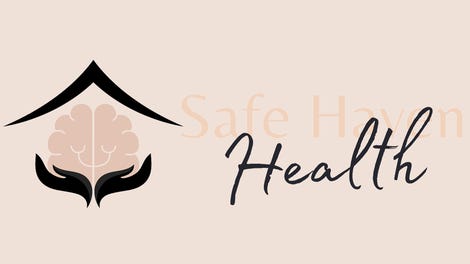 Addiction counseling
Safe Haven Health
---
Wreck-It Ralph
Here's a retro, 1982-style promo for Disney's upcoming movie set inside the world of video games, starting with the titular old-school arcade game.

---
Doctor Who
We're going to hear a ton of hugely unlikely rumors about guest stars in the fiftieth anniversary special between now and November 23, 2013, and this latest report sets the bar fairly high. According to The Daily Express, David Tennant will return as either the 10th Doctor or his half-human doppleganger. I mention the latter possibility because Billie Piper is also rumored to return as Rose Tyler, which might require some narrative gymnastics to bring back — or they could just be brought in from earlier in their timelines, like in "The Five Doctors." Also rumored are Karen Gillan as Amy Pond — who could be really tricky to bring back, given the events of "The Angels Take Manhattan" — and Carole Anne Ford as the show's original companion, the Doctor's granddaughter Susan, who wouldn't necessarily be difficult to bring back from a narrative perspective but might require a hell of a lot of explaining as to how the 72-year-old Ford could possibly be Matt Smith's granddaughter. Actually, by Doctor Who standards, that's downright normal. [Female First]
---
Fringe
Here's a short synopsis for the fourth episode, "The Bullet That Saved The World", which airs October 26:
PIVOTAL AND EMOTIONAL EVENTS UNFOLD ON AN ALL-NEW "FRINGE" FRIDAY — When the Fringe team tracks a lead into a hostile and heavily guarded location, Phillip Broyles resurfaces… but can he be trusted?
---
The Walking Dead
Here's a sneak peek for October 14's third season premiere, "Seed."

---
Revolution
Executive producer Jon Favreau teases what's ahead for the show:
"The viewer will get a sense of the science behind what's happening, the political circumstances, why the world went dark as well as getting to know more about the family at the center of it. As you learn what's happening around the country and the world, there's a lot of fun to be had... Hopefully I will be able to go to North Carolina and be involved in one of the shoots."
[EW]
---
Once Upon a Time
Co-creator Adam Horowitz explains how the show is going to handle Snow White and Prince Charming's relationship with their daughter Emma:
"There's a lot of challenges, in terms of this new relationship with their daughter. Rather than focusing on last season, where it was they didn't know who each other were and whether they'll get together and will we overcome the Kathryn of it all, this year it's a whole different set of challenges that this new familial relationship presents."
Here's a complete set of promo photos for the fourth episode, "The Crocodile", which airs October 21. A description of the episode is below. [SpoilerTV]
Belle's disgust over Mr. Gold's continuing thirst for power comes to a head, and she threatens to leave him if he can't change his evil ways; the dwarves pick up their axes and try to find fairy dust in the Storybrooke mine; and a reunion with an old acquaintance could prove to be Belle's undoing. Meanwhile, back in the fairytale land that was, Rumplestiltskin attempts to save his wife, Milah, from being kidnapped by a band of cutthroat pirates.
Here's the complete synopsis for the fifth episode, "The Doctor", which airs October 28:
REGINA BELIEVES SHE'S SEEN A GHOST FROM HER PAST IN STORYBROOKE, MARY MARGARET AND EMMA BECOME SUSPICIOUS OF A LONE SURVIVOR FROM AN OGRE MASSACRE, AND REGINA FINDS HERSELF FAILING AT LEARNING THE DARK ARTS FROM A DARK MASTER, ON ABC'S "ONCE UPON A TIME" – While Regina continues to try and stop using her magic in an attempt to win back Henry's affections, she begins seeing what she believes is a ghost from her past; and when Mary Margaret and Emma discover a lone survivor from an ogre massacre, Emma begins to question whether or not he's telling the truth. Meanwhile, in the fairytale land that was, Regina finds herself failing at learning the dark arts from a dark master because something from her past is preventing her from using her magic for evil.
[KSiteTV]
---
666 Park Avenue
Star Rachael Taylor previews this Sunday's episode, "The Dead Don't Stay Dead":
One of my favorite episodes is episode three. I do a lot of stuff with Olivia in that episode and we realize the darker force behind the Drake and behind Gavin Doran has probably cost Olivia something pretty significant as well. I definitely think it's an interesting relationship between Jane and Olivia because on one hand she feels like she can confide in Olivia and feels like she has to confide in somebody. But on the other hand, Every time Olivia pulls Jane closer, it always costs her in some way."
Here's the official description for episode five, "A Crowd of Demons", which airs October 28:
A HAUNTING HALLOWEEN AT THE DRAKE PROVIDES SHOCKING SURPRISES FOR JANE, OLIVIA AND GAVIN, AS THE BUILDING CONJURES UP NOTHING BUT EVIL FOR THE HOLIDAY, ON ABC'S "666 PARK AVENUE" — As Olivia works to put the finishing touches on the lobby for the annual Drake Halloween costume gala, it brings to mind another memorable Halloween night in 1929, when murder and mayhem reigned in the building. However, now it's Jane who finds herself in the crosshairs of the spirit from the suitcase. Meanwhile, Gavin receives cryptic texts from an unknown source threatening Olivia's safety, and Henry meets a media consultant interested in propelling his political career. A jealous Brian questions Louise about her rendezvous with Dr. Evans while she was recovering from her elevator accident, and one of Gavin's most crucial personal possessions is missing by the end of the evening.
---
Dracula
Carnivàle creator Dan Knauf has reportedly been made the showrunner and head writer for NBC's planned TV adaptation of Bram Stoker's iconic vampire story. The show is set in the 1890s and described as "Dangerous Liaisons meets The Tudors", and not coincidentally features the latter's leading man Jonathan Rhys Meyers in the title role. [Deadline]
---
American Horror Story: Asylum
Here are some promo photos from the second season premiere, "Welcome to Briarcliff." [BuddyTV]
---
Arrow
One-time NYPD Blue costar Currie Graham has reportedly been cast as King, a member of the Royal Flush Gang. His character's alter ego on the show will be Derek Reston, which in the comics is actually Ace. Here's executive producer Andrew Kreisberg on the role of the Royal Flush Gang in the series:
"You'll see... the dynamic of the family and the iconography of the playing cards are going to be there without the supernatural bent. I think we've come up with a really clever way to portray them...[The Royal Flush Gang is one] of the most successful attempts at alchemy that we've performed... The Royal Flush Gang was the most outlandish villains from the comics, but they turned out to be our most grounded villains. The relationship that Oliver has with King, the leader of the gang, we're really proud of it."
[TV Guide]
---
Additional reporting by Rob H. Dawson and Charlie Jane Anders.