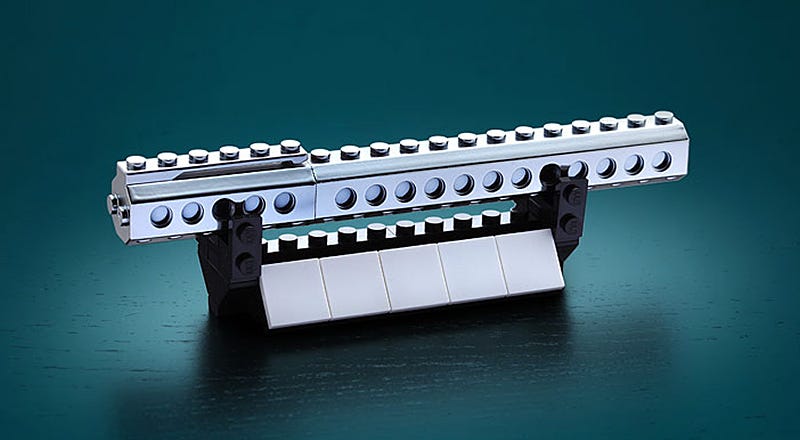 In an ideal world every product would perfectly balance form and function. But in that ideal world this Lego-compatible ballpoint pen from ThinkGeek wouldn't exist. Who cares if it's the least ergonomic writing tool you can buy, you get to customize it with Lego!
But not just Lego. According to ThinkGeek, this pen also happens to be compatible with PixelBlocks, Mega Bloks, KRE-O, and K'NEX. You'll have to rely on your own stocks of those building toys, but to get your creative juices flowing ThinkGeek includes a 36-piece Lego stand you can build yourself for putting your $20 pen on display. [ThinkGeek]
---
You're reading Leg Godt, the blog with the latest Lego news and the best sets on the web. Follow us on Twitter or Facebook.