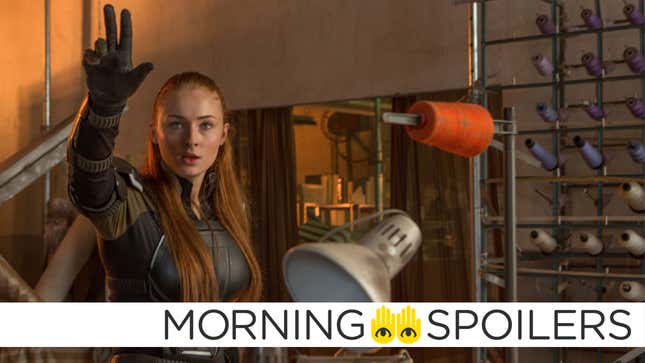 Dave Bautista lets slip that he's working on another superhero movie franchise. John Boyega discusses Carrie Fisher's legacy in Star Wars: The Last Jedi. Get a teeny new glimpse of IT's Pennywise in action. Plus tons of new Defenders pictures and the debut of Pickle Rick on Rick and Morty. To me, my spoilers!

Vizio's Latest TVs Go All Quantum

X-Men: Dark Phoenix
Jessica Chastain revealed on Instagram she's currently en route to Montreal to film with James McAvoy—basically confirming recent reports that she was set to join the film. Those reports pegged Chastain for the role of Lilandra, the Empress of the Shi'ar Empire and major supporting character in the Phoenix Saga in the comics, but Chastain made no reference to her exact role in the movie—other than hinting that it could be a villainous one.
---
Eternal Warrior
Dave Bautista may have overstepped by confirming on Twitter he's in talks to play the immortal Gilad Anni-Padda in a film adaption of the Valiant comics series.
Valiant CEO Dinesh Shamdasani could "neither confirm nor deny" Bautista let a "giant secret" slip with his statement.
---
Ant-Man & The Wasp
Production has officially begun on Ant-Man & The Wasp, and Marvel has released this cute teaser—and a vague synopsis—to celebrate.
From the Marvel Cinematic Universe comes a new chapter featuring heroes with the astonishing ability to shrink: "Ant-Man and The Wasp." In the aftermath of "Captain America: Civil War," Scott Lang (Paul Rudd) grapples with the consequences of his choices as both a Super Hero and a father. As he struggles to rebalance his home life with his responsibilities as Ant-Man, he's confronted by Hope van Dyne (Evangeline Lilly) and Dr. Hank Pym (Michael Douglas) with an urgent new mission. Scott must once again put on the suit and learn to fight alongside The Wasp as the team works together to uncover secrets from their past.


---
Star Wars: The Last Jedi
In an interview with Peter Travers, John Boyega sort of said that Leia/Carrie Fisher will be sent off on a "very amazing, amazing way."
This movie, it sends her off in a very amazing, amazing way. She's still kept alive in this franchise. You know, that's the beauty of it, she lives forever in a sense.
---
Leatherface

Here's the latest poster for Leatherface's coming-of-age prequel, courtesy of Coming Soon.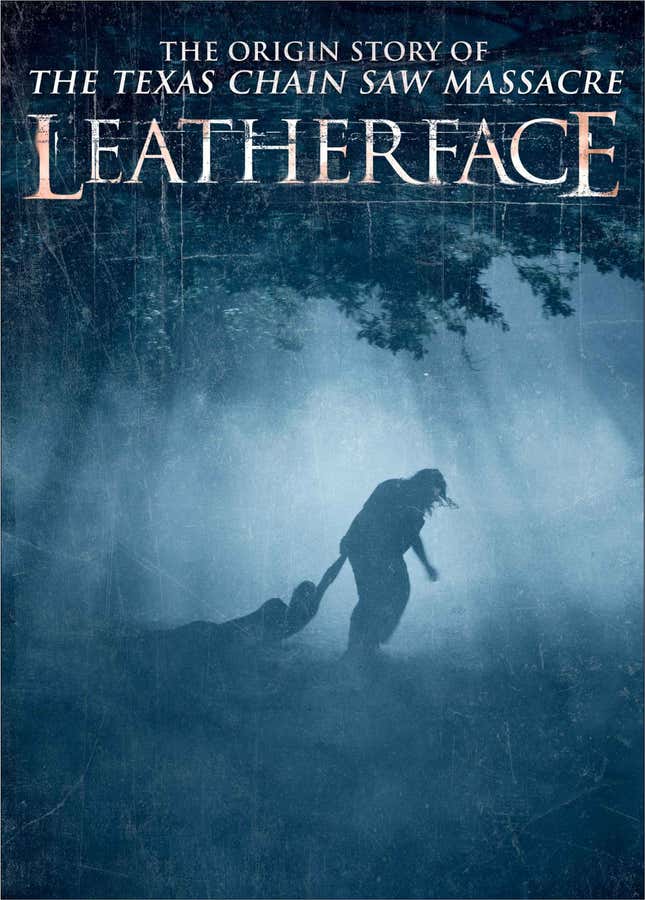 ---
IT
There's some new, balloon-centric footage of Pennywise in this international TV spot.
---
Agent Carter
Hayley Atwell stopped by Marvel Studios HQ for a visit with co-president Louis D'Esposito—leading to the now mandatory wild internet speculation that the meeting could mean Peggy Carter is making a return to the MCU in one form or another. Captain Marvel will be set in the 90's, after all...


---
Legends of Tomorrow
Deadline reports Jes Macallan has been cast as a recurring original character named Special Agent Ava Sharpe. Sharpe—who was first glimpsed in the trailer for the new season shown at Comic-Con—is described as "very smart and incredibly ambitious", and "often quite ruthless in obtaining her goals". Sharpe's "drive for perfection has left many discarded friendships (and relationships) in her wake."
---
Star Trek: Khan
Following the rumors of the Khan prequel series that emerged this week, Inverse reached out to Nicholas Meyer for comment, only to receive the glib pun "I Khannot possibly comment" in reply—so make of it what you will.
---
Once Upon a Time
Entertainment Weekly reports that Giles Matthey—who plays Belle's son, Gideon—will return for the show's soft-reboot/seventh season. The site also reports that Actress Emma Booth has also joined the cast as a mysterious witch, whose true identity will be revealed "later in the season".
---
Inhumans
During a recent set visit, /Film spoke with art director Adam Davis, who said that architecture on the moon would be a cross between Russian Expressionism and Brutalist.
The style of architecture here is based on early Russian expressionism and brutalist. Those are the two periods that Carlos and I defined as being could be on the moon. The primary building materials are what we're calling lunar concrete because it's all stone, there's no wood, and there's no water up there. As for the period choices, a part of it is instinctual. It's just a gut reaction to the script. If you look at concrete building forms throughout the years, brutalism is probably one of the most interesting periods. You know, it was very prevalent in the '60s, and it's big and massive pure geometric shapes. We decided to carry that through as a theme. We've chosen a particular shape for each one of the sets. The quiet room is based on the circle. The royal hall is based on rectangular shapes. Then the control room is based on equilateral triangles. We've kept it distinct.
---
The Defenders
Netflix has released a new poster and a ton of exciting stills from the show—including a rendezvous between Alexandra and Madame Gao, a resurrected Elektra scoping a weapons cache, and Jessica Jones wearing the hell out of a pair of fingerless gloves. All this, plus Colleen Wing, Claire Temple, Misty Knight, Stick, Foggy and more.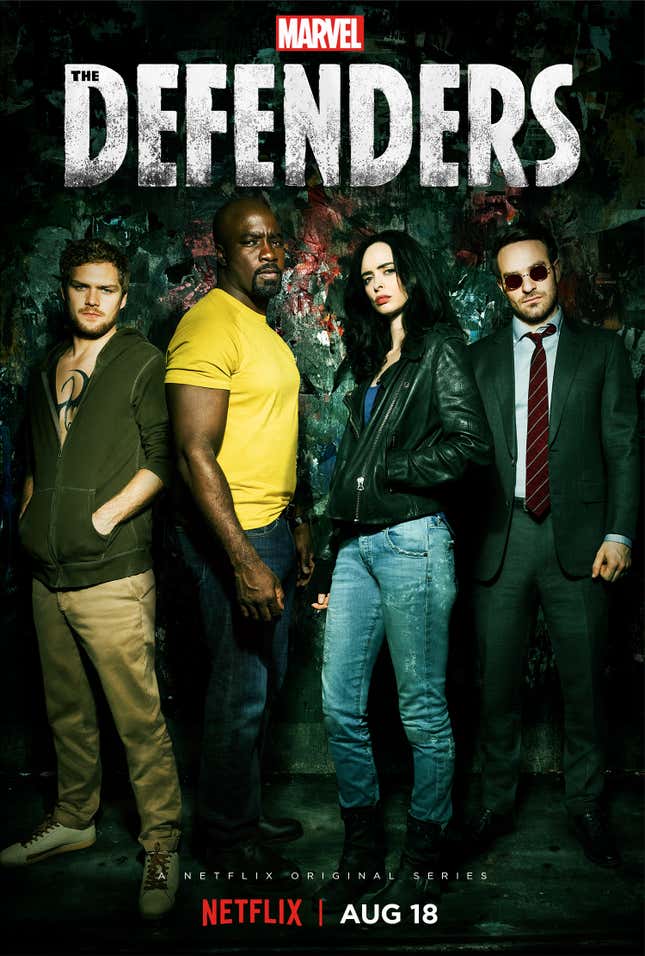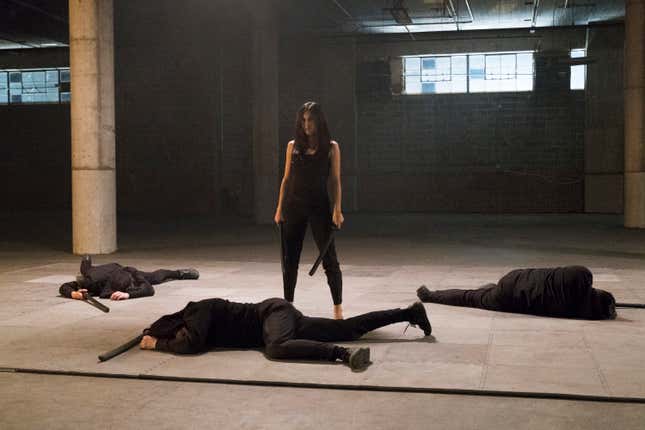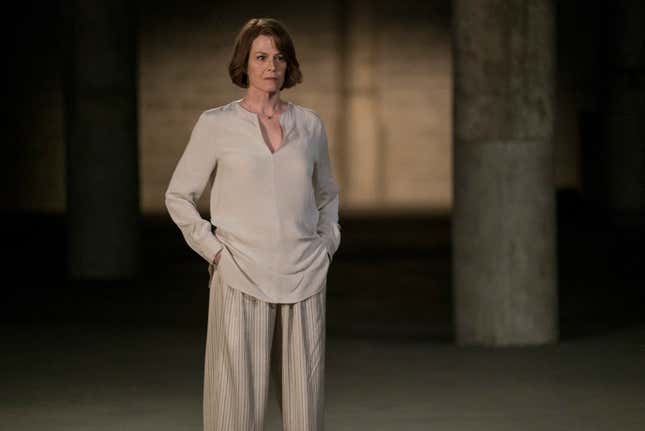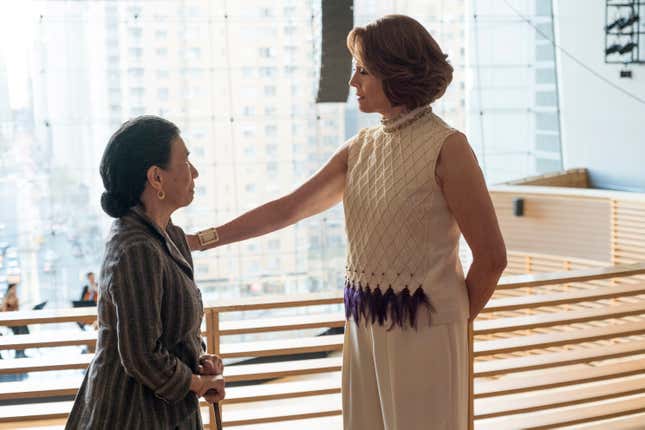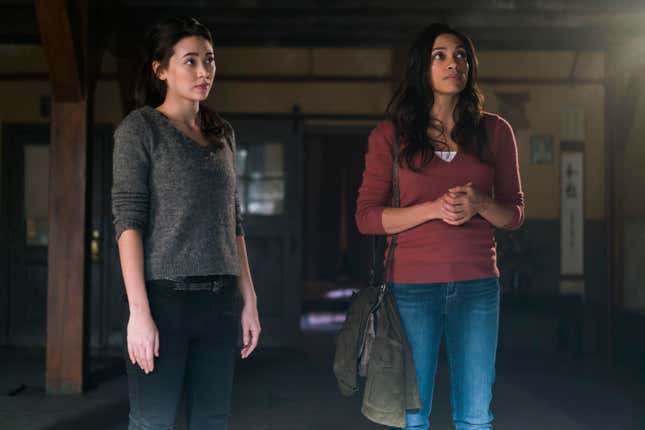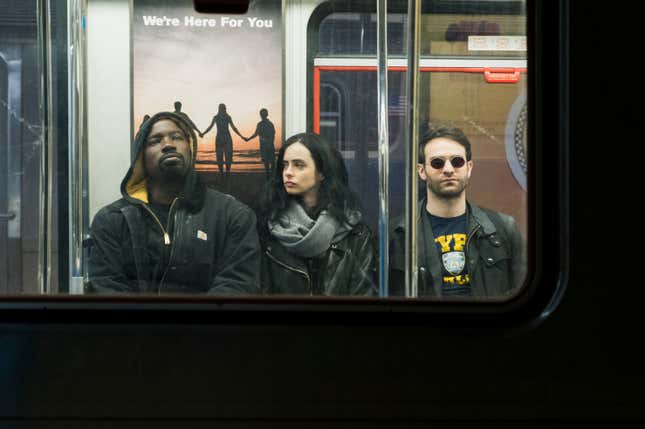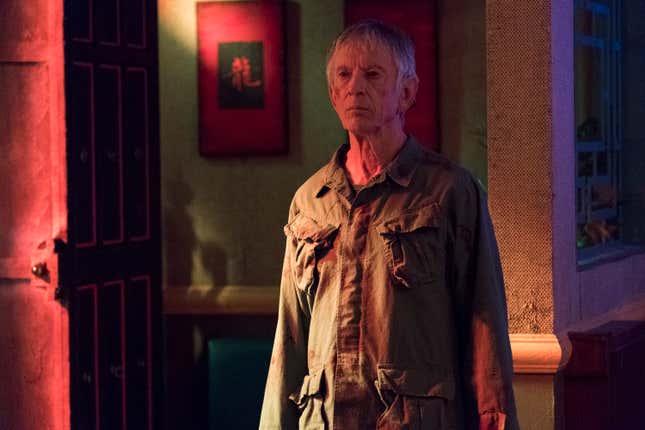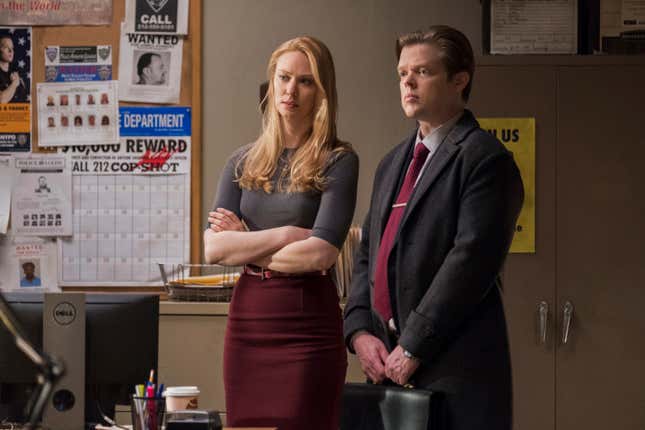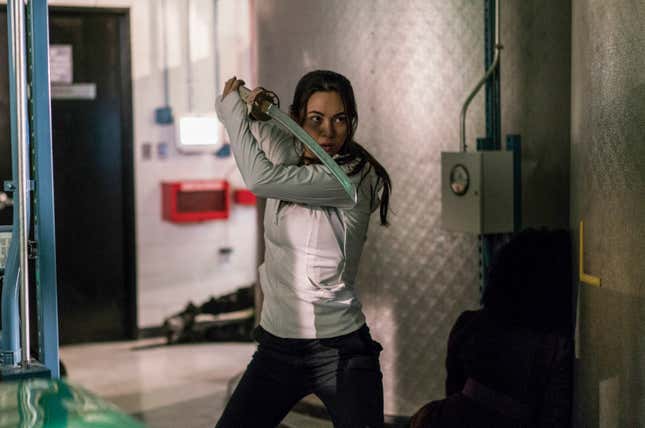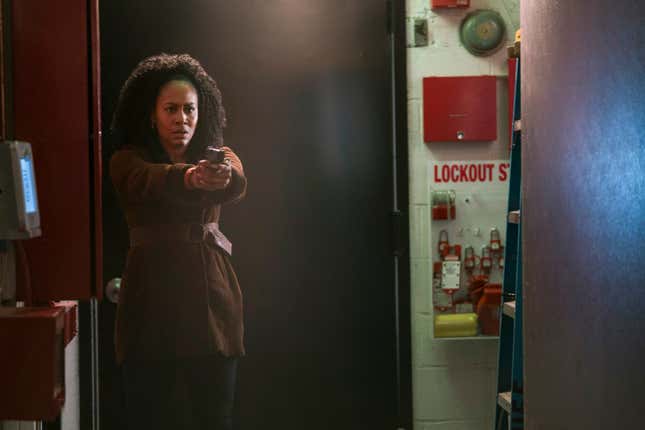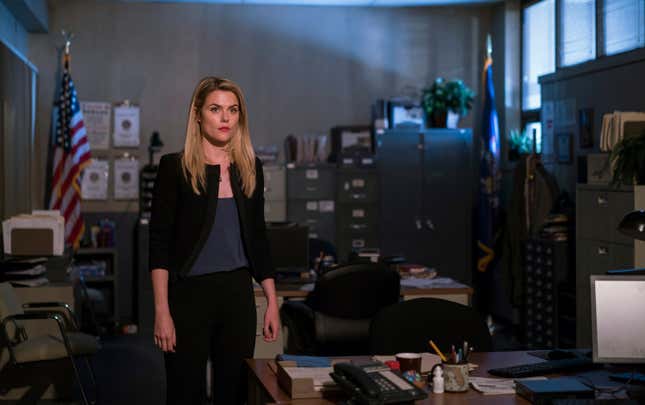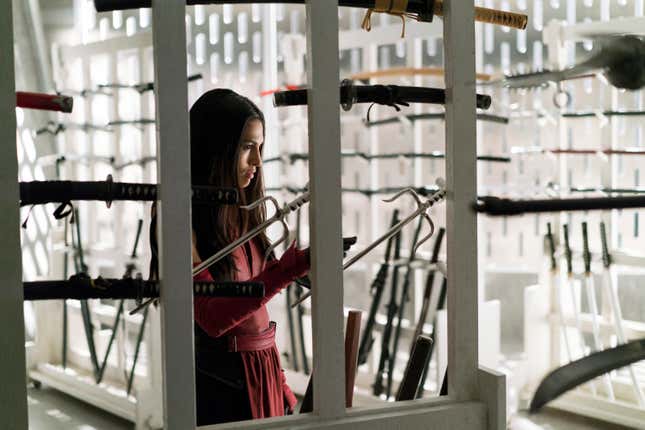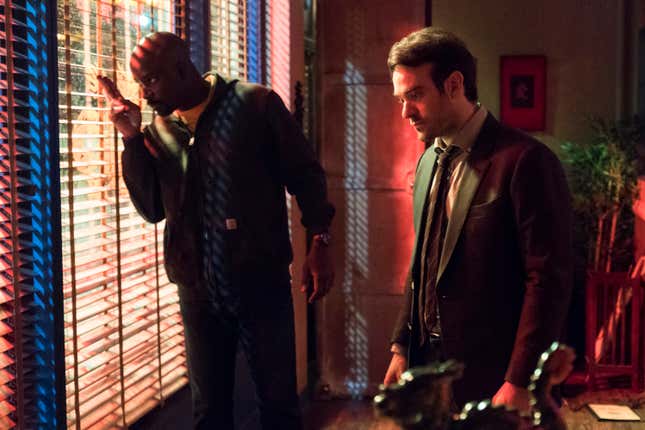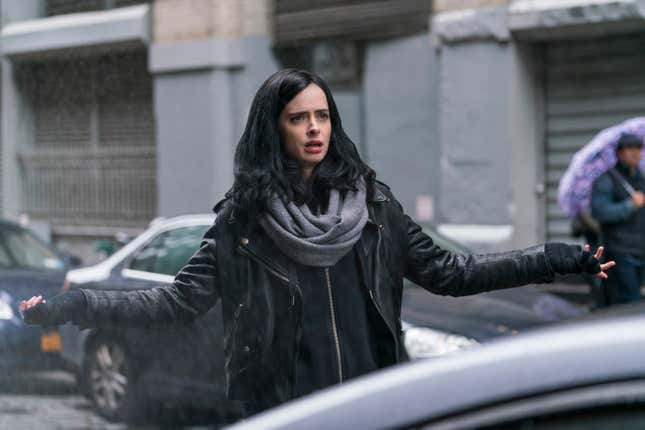 ---
Star Trek: Discovery
Coming Soon has eleven new character posters—all identical, with each character's left eye peering through a Starfleet or Klingon Empire insignia-shaped peephole. See the rest at the link.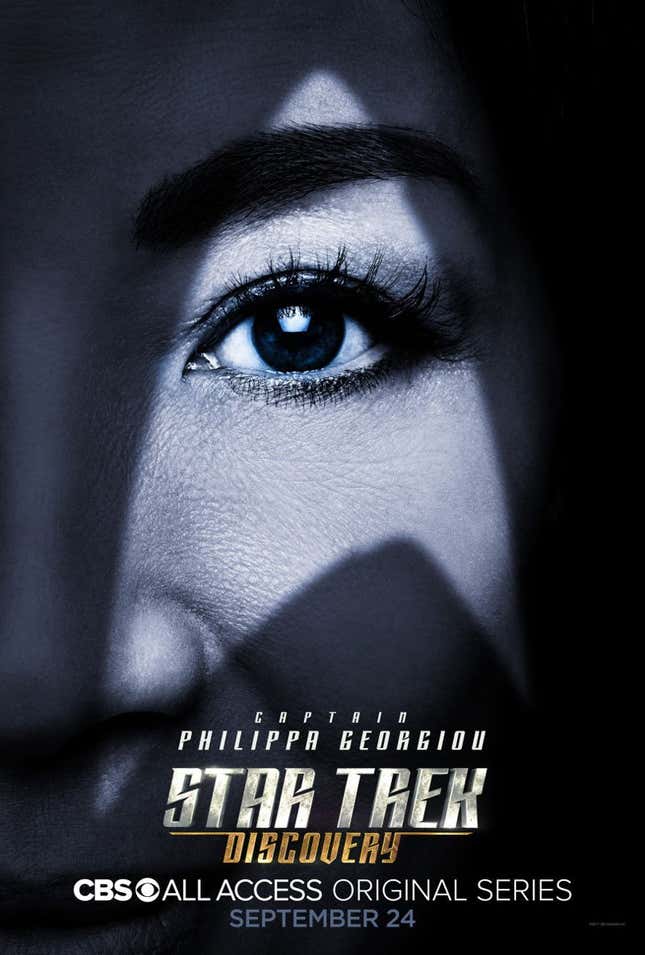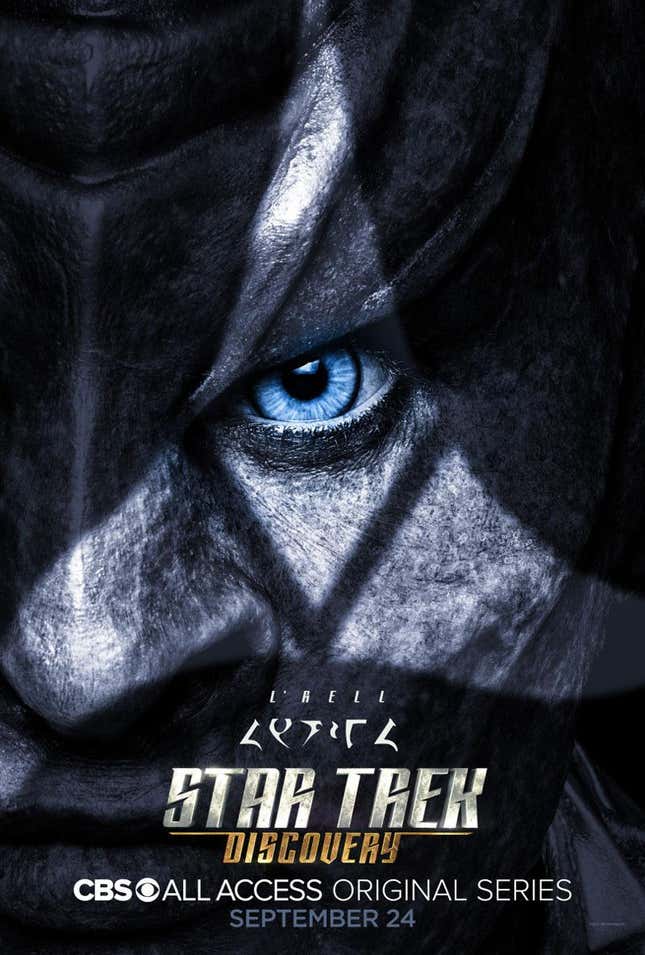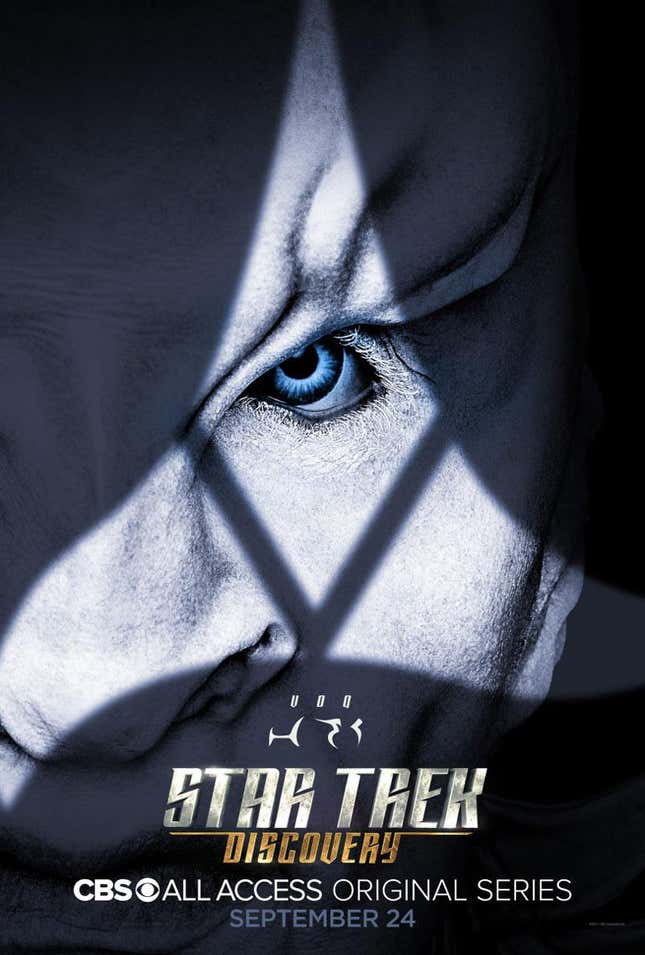 ---
American Horror Story: Cult
Emma Roberts has confirmed she's returning for the latest season.




---
Rick & Morty
Finally, here's a promo for this week's episode, featuring the long-awaited debut of Pickle Rick.
---
Banner art by Jim Cooke.