One of the biggest criticisms Google Glass has incurred since day one is that it's, well, ugly and/or weird-looking. Believe it or not, Google may have actually just solved the problem.
The four new frames, Bold, Curve, Thin, and Split—collectively known as The Titanium Collection (sound familiar?)—are a big step forward. Why? Because they look like normal glasses. And not just normal, but reasonably attractive glasses (if you're into people with glasses). And yes, you can get them with your prescription, too. They will run you $225, but that cost may be reimbursable through your health insurance.
Update: We just heard back from Google to confirm that this is a modular system. Glass itself hasn't changed at all. You can order a pair of frames completely independently of Glass (which is nice if you're already in the Explorer Program), take them to the optometrist, get your lenses cut, and then attach Glass in the privacy of your own home. This also means that if you wanted to have a tinted pair and a clear pair, you can buy two frames and just switch the Glass back and forth at will, provided you have a small screwdriver on you.
G/O Media may get a commission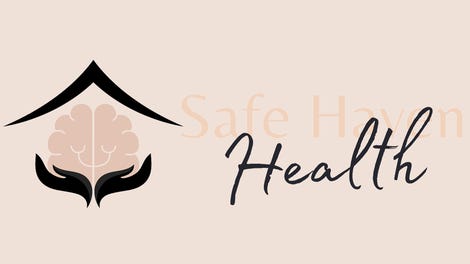 Addiction counseling
Safe Haven Health
It's also releasing two new shades for the Explorer Edition (i.e. the dorky ones everyone currently has right now): Classic and Edge. Not much info on those yet, but they will cost $150, which seems steep given that it's a good bet that they don't look nearly as good as the Titanium Collection does. (The Classic is shown above.) Maybe the price tag is because you can get prescription in the shades as well? We've reached out for more info, and will update when we hear back. Update: Just heard bak and nope! Sorry, no prescription for the shades, so yeah, that's way too steep.
This is a really important step for Glass. Aside from finally opening the doors to people with vision problems (who don't want to wear contacts), it makes Glass look much more normal. No, not all the way normal—definitely not—but much better. With frames that looked as good as these, I'd definitely be more tempted to wear them than I have been.
Google sent us this handy FAQ, which will provide answers to some of your burning questions:
Q. Why are you announcing these Glass frames?

A. This marks the next phase in the evolution of Glass as we move towards a wider consumer launch later in 2014. We started with five colors and an overall design that could fit a wide range of Explorers, their lifestyles and interests. Today, we're expanding our offering to a new group of Explorers, those who wear prescription glasses and enjoy sunglasses. The four new Glass frames and three shades will give even more people the opportunity to make Glass their own.

Q. How do I get Glass frames to fit my prescription?

A. Nothing has changed how an Explorer gets Glass: either go to the Glass website at www.google.com/glass and click "How to get one" to join our interest list or be invited by a current Explorer to join the program. Second, if you've ever needed prescription frames then the process for getting Glass frames will seem very familiar and we've laid it out in more detail below.

A Glass Explorer can select & purchase Glass frames that can accommodate prescription lenses in the accessories section of the Glass website. We have partnered with VSP (Vision Service Plan) to train Eye Care Professionals (ECPs) across the US on Glass and the prescription frames. Explorers can see the list of our Preferred ECPs during the ordering process (Explorers can however take your Glass frames to another ECP, not on this list, but the ones on the list have been trained on how to measure for, fit and use Glass). Once an Explorer receives Glass either at a Basecamp or in the mail, he/she then take the device to an ECP who can cut and fit the prescription lenses for Glass.

If an Explorer has an eyeglass lens prescription issued in the last 12 months, they can take their new Glass frames, Glass itself, and their lens prescription to one of our preferred ECPs to have the frame outfitted with prescription lenses. Your Glass unit does not need to be left with the ECP, while the frame does. The ECP then contacts the Explorer when the new frames are ready and the Explorer returns to the ECP for a final fitting. The Explorer needs to bring along the Glass device as the frames cannot be fitted without it.

If you do not have a recent lens prescription (issued within the previous 12 months), you will need to have your eyes examined on your first visit.

Q. How many different styles are there?

A. There are currently four styles of Glass frames. You can see them at google.com/glass in the four styles (curve, thin, split and bold). We looked at the industry and all the styles that people love. Naturally we can't make hundreds of styles in this first collection, so we chose the four iconic styles that would resonate most with a wide range of people.

Q. And how many shades are now available?

A. There are three styles of shades: classic and edge are new, along with active which came with the existing Explorer edition of Glass.

Q. Did the Google Glass team design these styles?

A. Yes.

Q. How much will the frames cost? And the shades?

A. $225 for the frames, however, Explorers should check their health benefits to see if they're reimbursable. The shades are $150 each.

Q. How many Eye Care Professionals (ECPs) will be in this trained group?

A. Our partner, VSP, will be continuously training and bringing ECPs onboard to help fit Explorers in major cities. While we don't go into specific numbers, we've had trainings already in NY, SF, and LA and we'll continue to expand on that in the months ahead.

Q. Will the Glass frames be covered by an Explorer's insurance?

Google is in partnership with VSP Vision Care for VSP members and VSP eye care providers to receive reimbursement on Glass frames up to the frame allowance provided within their current vision benefit. The prescription lenses are also covered under the patients' lens benefit offering through their VSP coverage.

Q. When will Glass be available to the wider public?

A. Starting last fall, we've been slowly expanding the Explorer program and we'll continue to do that until our consumer launch towards the end of 2014.
Definitely an interesting development, and it can only help the technology gain more mainstream acceptance. Of course, that's not truly going to happen until the price drops and your average Joe and Jane can afford one, but in the meantime, at least they'll be a little bit purtier. [Google]