The unstoppable stock market has been experiencing some turmoil this month with the S&P 500 experiencing the most daily losses since 2008. Tariffs, interest rate hikes, and tech stocks are getting a lot of the blame from financial tea-readers. Here's the good and the bad we saw from the earnings reports of the tech giants that showed their hands this week.
AMD
Stock price on Friday afternoon: $17.63 (down 29 percent since Wednesday)
What happened: AMD released its earnings report on Wednesday and quickly saw its stock price fall on flat earnings. Its revenue of $1.65 billion was just under what analysts were predicting, and it fell short of sales estimates. Two big issues seem to be hurting investor confidence: Intel and cryptocurrency. AMD has been an investor favorite in 2018 based on the perception that Intel was in trouble and high-end graphics cards used to mine cryptocurrencies were selling like hotcakes. At the beginning of October, a research report found that Intel had figured out a way to fix production problems plaguing its upcoming 10nm chips. Meanwhile, cryptocurrency markets have stalled or declined for most of the last year, and AMD's GPU sales were lower this quarter. AMD said it does not expect revenue in the crypto-sphere to show any growth in the current market.
All-in-all, AMD has lost about half of its value in the last two months, and its dreams of beating Intel are looking less likely. But some analysts still hold hope that AMD is a good long-term bet and that its plans for 7nm chips will pay off in 2019.
How fucked is it: Kinda fucked
Intel
Stock price at close on Friday: $45.69 (up 5 percent since Thursday)
What happened: Intel issued its earnings report on Thursday, and it mostly pleased investors. As of early Friday morning, Intel and Walgreens were the only stocks making any gains. The chipmaker's revenue was up 19 percent year-over-year and it raised its overall revenue outlook for the year by $1.8 billion. It attributed its healthy report to "stronger than expected customer demand" in both its PC and data-center businesses.
G/O Media may get a commission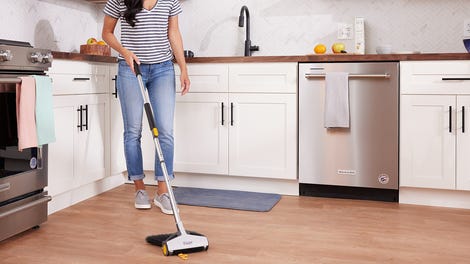 BOGO 50% Off
Flippr - BOGO 50% Off
But long-term uncertainty on the future of its 10nm chips and Optane technology still linger. Questioned by analysts about the schedule of 10nm on Thursday's earnings call, Chief Engineering Officer Venkata Renduchintala insisted that Intel will "have 10-nanometer shipping by holiday of 2019." That leaves an opening for AMD to leap ahead next year.
How fucked is it: Not that fucked.
Amazon
Stock price at close on Friday: $1,642.81 (down 9 percent since Thursday)
What happened: Amazon beat earnings per share estimates handily, but it missed overall revenue targets for the quarter by about $600 million. Its own estimates for the crucial upcoming holiday season were also below expectations. On Friday, it was overtaken by Microsoft as the second-biggest company in the world by market value. The stock slide over the last 24 hours comes down to jitters over its potential for growth.

Amazon Web Services revenue increased by 46 percent and still missed estimates—those are pretty high expectations. It's also seeing its advertising business explode, but that raises worries that it could get itself entangled with the kind of controversies that plague Google and Facebook. Still, on Friday, analysts were expressing almost total confidence in Amazon.
How fucked is it: Haha, it's Amazon. Amazon is not fucked.
Alphabet

Stock price at close on Friday: $1,115.08 (down 3 percent since Thursday)
What happened: Investors can't seem to make up their minds on how to take the Google parent company's disappointing earnings report from Thursday. As of this morning, Alphabet and Amazon's declines were being touted as a double-whammy disaster that wiped $100 million off the markets value, but Alphabet made up some ground in the afternoon.
Again, there's the question of growth potential with Alphabet missing revenue expectations by around $300 million. The company posted a total of $33.7 billion in revenue, most of which came from its data-driven advertising business. As we mentioned, Amazon is seeing a lot of progress in advertising and is becoming a threat to the Google-Facebook duopoly on digital ads. And there are lots of factors swirling around like Google's growing political controversies including its secret censored search engine for China, which may or may not be stalled in development.
Still, Alphabet is a grab bag of all currently profitable businesses and potentially profitable future projects like its self-driving car unit, Waymo. By Friday, many analysts were optimistic.
How fucked is it: The kind of fucked that many other companies would love to be, but Alphabet probably isn't thrilled about it.
Tesla
Stock price at close on Friday: $330.90 (up almost 15 percent since Wednesday)
What happened: Tesla issued an earnings report on Wednesday that left investors happy and gave CEO Elon Musk the confidence to get weird on Twitter again. This summer was probably the toughest Musk and Tesla have gone through in the last 15 years, but all was forgiven when the EV company finally earned a profit. It reported net income of $417 million on $6.8 billion in revenues and reversed its steadily increasing debt.
The big success story seems to be the relatively affordable Model 3, which became the fifth best-selling sedan in the U.S. earlier this month. The only sedans outselling it are from Japanese manufacturers. In April, Tesla was getting hammered for failing to hit its production goal of 2,000 Model 3s. Then Elon started sleeping at the factory, had a weird breakdown thing, and settled his case with the Securities and Exchange Commission. Now production is up to 4,300 Model 3s and the high-end Model S is outselling Mercedes in the U.S.
How fucked is it: If Elon behaves, not so fucked. Otherwise, who knows.
Twitter
Stock price: $32.38 (down 1 percent since Thursday)
What happened: We'll let the average Twitter user explain:
It was something like that, minus the rocket ship and not quite a blimp. User numbers did decline. It posted its fourth profitable quarter in a row.
How fucked is it: Same as it ever was.
Snap
Stock price at close on Friday: $6.28 (down 11 percent since Thursday)
What happened: Snapchat's parent company, Snap, posted earnings that beat expectations, but it wasn't enough to make anyone feel good. It took a net loss of $325 million in the third quarter, 27 percent lower than last year. Overall revenue was up by 43 percent.
The problem is, Snap is losing users. In August, it lost 3 million users for which it blamed its dumb redesign that everyone hated. This quarter, it lost 2 million users and said most of them were on Android. It believes that its lackluster Android app is costing it users but gave no date for when an anticipated replacement app will come. The fear is those users are flocking into the arms of Instagram, never to look back. Facebook has a similar problem with its younger users heading over to Insta, but being the owner of Instagram helps soften the blow.

How fucked is it: Snap is likely totally fucked.
Next week, we'll see the two most anticipated tech companies report their earnings, Apple and Facebook. People will be looking to see how the new iPhones are selling and to find out if Facebook will continue its record-setting decline. With tech stocks propping up the overall market, grim figures could set off a panic. In which case, we're all fucked.