Think that there's nothing to SyFy's new show Warehouse 13 beyond a Raiders Of The Lost Ark-esque warehouse of the weird? The show's producers beg to differ... and point to older movies for the series' true inspiration.
Talking to SciFi Wire, executive producers Jack Kennedy and David Simkins explained that audiences shouldn't be distracted by the show's cavernous eponymous setting:
I wouldn't say [that the secret warehouses in Raiders or The X-Files] so much inspiration as opposed to just touching upon cultural and dramatic touchstones... It goes far beyond the more sort of recent aspects. We're really digging into those, past those, beyond those, and looking at real good basic storytelling archives that we can constantly reflect on and occasionally use to help us tell a story.
The influences they're really pulling from?
Jack and I, in going back and sitting with the characters, and with the characters in the writers' room, we talk a lot about the Thin Man series, Myrna Loy, William Powell, Cary Grant, Katharine Hepburn and Spencer Tracy.
G/O Media may get a commission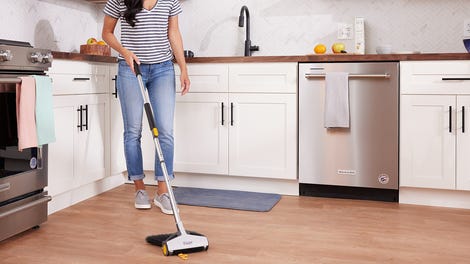 BOGO 50% Off
Flippr - BOGO 50% Off
If this means that we're in for fast-paced, witty banter between two leads obviously meant for each other - and, in the case of The Thin Man, alcoholism - then I am entirely on board for the new show.
Warehouse 13 premieres July 7th on what will, by then, be SyFy.
Why Warehouse 13's writers looked to Cary Grant and Katharine Hepburn for inspiration [SciFi Wire]