Most fitness trackers are still butt-ugly. But Withings, fresh from its split with Nokia, is back to remind us that it doesn't have to be this way.

The old Withings made a name for itself by embracing the hybrid smartwatch trend that sacrificed cutting-edge features for looks, and Withings' newest watch, the Steel HR Sport, is no different. With a few noteworthy exceptions, it doesn't deviate much from earlier Withings designs, and that's precisely the point. If you're tired of that Fitbit look, and if you don't want to blow $400 on the latest Apple Watch, then hear this: The Steel HR Sport might be just advanced enough for you to get the job done with some subtlety and style—even if the march of time has changed what you expect from a smartwatch today.
At first glance, everything in Withings' watch line, even the old stuff, looks more or less the same. All three watches have an analog face, they can track your steps and activities to varying degrees, and each can keep tabs on your sleep habits without urgently requiring a recharge the next day. But that's where the similarities stop, because as wearables have advanced in the last few years, they've made the limited features of the two cheapest Withings watches seem a bit... outdated. If you want notifications on your wrist, and if the ubiquity of all-day heart rate monitoring has left you wondering what it might tell you about your health, then the baseline ($130) Steel won't cut it. Likewise, if you're remotely serious about tracking your runs and other outdoor activities, then the ($180) Steel HR misses the mark. That leaves us with the slightly pricier, new ($200) Steel HR Sport, which can now sync up with your phone for "connected" GPS and estimate your fitness level (via VO2 Max). These aren't exactly breakthrough features, but they round out the Steel HR Sport into something I don't mind recommending in 2018.
G/O Media may get a commission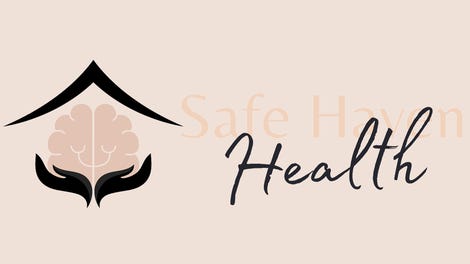 Addiction counseling
Safe Haven Health
The Steel HR Sport has a reasonably sized, round 40mm face available in white or black; a smaller analog subdial that shows how close you are to your step count goal; and a teeny-tiny, black-and-white screen for displaying your notifications, your recent and current heart rate, the distance you've traveled, calories burned, and the time—if you don't feel like reading a clock the old-fashioned way. You can flip through this info by pressing the watch's only button, and you can reorder or change what you see with Withings' Health Mate app. The little screen can only show so much, so the notification features are pretty limited and fall closer in line with a Fitbit tracker than an Apple or Wear OS watch.

If you long-press the button on the side of the watch, you can pick from dozens of activities to monitor, like running, dancing, walking, swimming, cycling, Zumba, volleyball, and yoga. Again, you can customize this screen by adding or removing activities with the Withings app.

That app is nice and clean and easy to use, and familiar if you've tried a Withings device in the past—before the company was sold to Nokia, and then—Womp—sold back to Withings cofounder Éric Carreel earlier this year. The app is a relatively uncrowded companion to the watch that keeps your daily stats handy, and it enables your phone to continue tracking your steps if you leave the watch behind or need to recharge it.
You won't have to worry much about that battery, though: After using the Steel HR Sport daily for a week, I'm finally starting to remember what life was like when I didn't have to recharge a watch every damn day (or every other damn day). The watch says my battery's at 83 percent now, after using it for text and call notifications, tracking a few runs, and occasionally checking my heart rate. I haven't charged it once.
The Steel HR Sport's "up to" 25-day battery life is possible for a reason—remember that tiny, black and white screen—but the compromise feels pretty fair. It also means the device doesn't have a GPS chip in it, but it does offer "connected GPS."

This term threw me off for a moment when I saw it on the box without further explanation, but all it means is the device can sync up with your phone using Bluetooth to map whatever activity you're tracking. That feature may sound unremarkable, but it's unusual for analog-faced, hybrid smartwatches like the Steel HR Sport. It's more common in fitness tracking bands: Fitbit's ($150) Charge 3 has connected GPS, while Garmin's ($170) Vivosport even has GPS built in.
The addition of connected GPS means that you'll probably want to bring your phone with you if you plan on going out for a run. If that's a deal-breaker, then you'll need to pay more for something closer to a real smartwatch, or settle for something uglier.
In the step up from the older Steel HR to the new Steel HR Sport, Withings is effectively charging a $20 premium for connected GPS, in addition to dishing out a "Fitness Level" score based on your body's estimated ability to use oxygen during physical activity (VO2 Max). Withings, by the way, says my score of 47 is "fair" and its Health Mate app kindly told me how to fix myself (with more exercise).
The HR Sport is not an incredibly serious gadget for athletes, nor is it a do-everything smartwatch, but it seems just advanced enough to check a lot of boxes for people who don't need the latest, greatest features—and crucially, it doesn't scream FITNESS with the subtly of an air horn. But for around $200, people, you've got options.
If you're not trying to take this watch on a run, or learn about your "fitness level," you could save $20 and pick up the older Steel HR. Or if you aren't sold on Withings' design, there are tons of other hybrid smartwatches out there (like those from Fossil) that combine analog looks with simple smartphone notifications. You can also pay Withings $50 more for a leather wristband if you don't like the sort of Apple Watch/Nike-style band pictured above.

If you're not sold on hybrid smartwatches, you could pay less for something fuller-featured but not-so-stylish, like Fitbit's Charge 3. Or, now that full-fledged smartwatches can be found at a wide range of prices, you could pick up the ($200) Fitbit Versa—which honestly looks alright, or even a refurbished, older-generation Apple Watch.
That's if you want a smartwatch. But then you'd miss out on what makes the Steel HR Sport interesting: its simplicity. If you want something you'll actually wear all day, every day, Withings still makes a pretty good case that less can be more.
README
It's Withings' first watch since it broke up with Nokia.
It's pretty dang capable for a hybrid smartwatch, with all-day heart rate monitoring and connected GPS that syncs with your phone.

Did we mention this watch looks good?
For $200, you could get a better fitness device or an actual smartwatch—if Withings' more classic design doesn't woo you.