There are plenty of ways to make coffee. The Yama Cold Brew Drip Tower is certainly among the most stylish. It's also a bit expensive, it's a moderate hassle, and it looks a little like it belongs in a lab. Can your kitchen handle it?
What Is It?
A towering coffee maker designed to yield delicate, cold-brewed coffee by slowly dripping not-hot water through coffee grounds.
Who's it For?
Coffee shops, coffee snobs, people with money and kitchen space to spare.
Design
Four glass implements fit in a wooden tower. A cold-water reservoir—on top—drips into a cylinder filled with ground coffee in a filter. Liquid coffee drips out of the cylinder, enters a spiral glass tube, and collects in a glass globe.
G/O Media may get a commission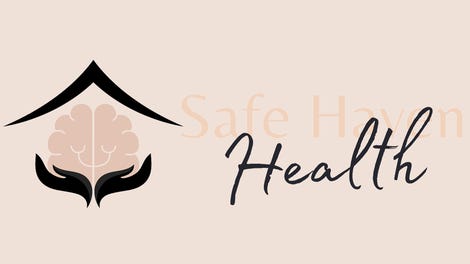 Addiction counseling
Safe Haven Health
Using It
Grind the beans coarse—a finer grind over such a long span will net a bitter drink. Open a valve on the cold-water reservoir to start a steady, slow drip. A 25-liter full brew takes about 10 hours.
The Best Part
The machine is stunning. The tower is well made and the glass implements fit nicely. The setup looks like it belongs in a far-out test kitchen. Coffee's not bad, either.
Tragic Flaw
Effort. A lot of effort. It's hard to load up and wash. It takes forever to brew. Little drip probosces on glass pieces make them practically impossible to set down during disassembly.
This Is Weird...
Using a paper filter in the company of high-end wood and glass feels like a Mr. Coffee moment-even though, as matt buchanan says, "there is no better filter than paper for flavor clarity."
Test Notes
These things come in two sizes, an 8-cup (32oz) and a 25-cup (like a billion oz). I got the 25. It's gargantuan. Four-ish feet tall with a coffee-receptacle globe larger than my head.
I used about a pound of beans to make about 3 liters (100oz, or 12.5 8oz cups) of coffee.
The smaller model can finish a brew in about 6 hours, and if you used less coffee, you could probably brew a small amount in 3 hours. But it would always take hours.
The instructions recommend adjusting the drip speed every so often, but it's not clear why. It may be affected by the amount of water in the reservoir above it.
The tower's actual footprint is small, but its height can pose a problem if your kitchen has cabinets everywhere. I had the counter space, but not the nearly 4 feet of clearance. So I had to put it on a coffee table (ha) in my living room. The 8-cup version is closer to two feet. Probably more manageable.
Easy to put together. No tools required.
It makes a delicious cup of coffee. Cold-brewed coffee, without heat to strip out some flavors, tastes less bitter and less acidic than your average cup of joe. You also don't get the oily film and sludge you can run into cold-brewing in a french press.
The brew is fantastic served ice-cold and black in 8-ounce servings. It does seem less potent than your average cold-brew concentrate, which works best when cut with equal parts milk or water.
Should You Buy It?
If you're looking for a basic no-nonsense coffee maker, then probably not. Ease of use is not the tower's strong suit, and cold-brewing in general means you have to plan your drinking hours ahead. The 8-cup is also $275.
The 25-cup test unit runs $450. If you're looking to outfit a cafe with an ornate centerpiece—or your house needs a giant conversation piece that just happens to make coffee—then sure. The Yama is form over function through and through. If you like the form, and you're not too fussy about the function, it works perfectly as intended.
• Price: $275 (8-cup), $450 (25-cup)
• Dimensions: 12 x 9 x 25.4 inches (8-cup), 11.8 x 11.8 x 44.5 inches (25-cup)
• Weight: 10 pounds (8-cup), 26 pounds (25-cup)
• Gizrank: 3.0