We know that the housing crises facing big American cities right now can be solved by building more housing. And we also know that for years, the construction of this new housing has been prevented by NIMBY groups—you know, those who say "Not In My Backyard." Now YIMBY groups—yep, "Yes In My Backyard"—are organizing to counteract decades of NIMBY damage.

Last weekend the New York Times profiled Sonja Trauss, the voice behind the Twitter account @SFyimby, who also heads the advocacy group BARF (that's Bay Area Renters' Federation), and spends her days testifying at City Hall in favor of projects that would add more housing stock to the city. Her cause has been embraced by tech leaders, and bashed by those who don't want to see more development (I guess you might call them NIMBYs):
Today Ms. Trauss's group is one of several pro-housing organizations (GrowSF and East Bay Forward are others) that represent a kind of "Yimby" party, built on the frustrations of young professionals who feel priced out of the Bay Area. BARF has won the backing of technology millionaires — Jeremy Stoppelman, co-founder and chief executive of Yelp, is the group's largest individual donor — and the encouragement of local politicians.
San Francisco might be experiencing the most painful housing crunch, but Trauss is not alone in her campaign: In almost every major US city there is now a group organized behind the YIMBY label. There's @NewYorkYimby and @LAyimby. @SEAyimby is fighting for housing in Seattle. @ATXyimby is watching over Austin. @SJyimby wants to make San Jose, the heart of Silicon Valley, affordable. Up north, @YIMBYToronto is "Celebrating a Culture of YES in Toronto." Even smaller cities like Santa Monica, nestled in a corner of Los Angeles, has a @SaMoYIMBY group that exclaims, "We ain't afraid of no growth."
G/O Media may get a commission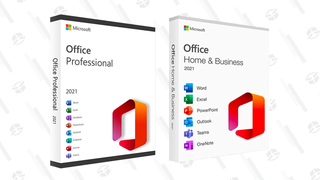 89% off
Microsoft Office Professional 2021 Lifetime License
YIMBY groups are benefitting from the negative perception of the term NIMBY, but also because of their unified cause. While the NIMBY term is well-known, the tricky part about organizing a national NIMBY coalition is that intentions behind NIMBY groups might vary city-to-city—one group might be fighting against subway expansion, another against tall buildings, for example. YIMBY organizations, on the other hand, have quickly united around the singular issue of more housing—and an explosion of national media coverage highlighting their shared mission.
YIMBY groups have also managed to harness the power of social media, using Twitter and Instagram to spread their message while the messages of NIMBY groups are still a bit clunky. The creator of @NewYorkYimby, Nikolai Fedak, who has long been a vocal advocate for development, recently launched the Yimby Forums, a kind of Reddit for YIMBYs, which allow people in any city to discuss pro-growth strategies in their neighborhoods or comment on specific new projects.
But the greatest evidence that a national movement is taking hold is what's being called the first national YIMBY conference, which is happening in Boulder, Colorado, in June of this year. According to conference materials, attendees hope to "create connections to help move housing policy and sustainable urban infill and redevelopment." @SFyimby and @SEAyimby will be there, of course.