Facebook uses a whole host of algorithms to work out which ads are most relevant to you, but you can take some control over the process by delving into your account settings and checking up on what the social network thinks it knows about you. It's possible to add and remove topics to get at least a bearable advertising experience on Facebook.
Finding advert preferences
From the desktop site, open the drop-down menu from the toolbar and click on Settings; then, choose Adverts from the list on the left and select Edit next to the Adverts based on my preferences heading. Click the Visit Advert Preferences button and you should see a long list of interests that Facebook believes you have.
You might see other sections on this page, depending on where in the world you live and the marketing regulations that apply in each country—you may be able to turn off adverts based on your browsing activities using Facebook logins outside of the main site, for example. For those times when you like an advert or a Page, you have the option to stop the action from appearing in your friends' News Feeds.
G/O Media may get a commission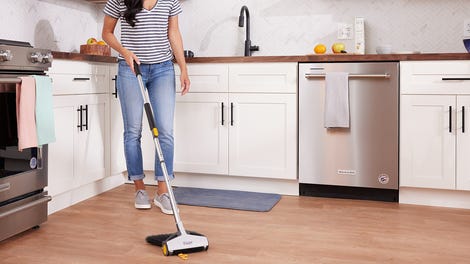 BOGO 50% Off
Flippr - BOGO 50% Off
"If you remove all of your preferences you'll still see the same number of adverts, but they may be less useful to you," says Facebook. "We use information from your profile, actions you take on Facebook, and websites and apps that you use off Facebook."
The social network has put together a rather comprehensive help section on advertising on the service, which you may want to pick your way through if you're interested in exactly how Facebook is targeting you (and what you can do about it). If you have to see ads, they might as well be for relevant stuff.
Editing advert preferences
If you click on any of the category headings on the Advert Preferences screen you can delve into individual subheadings—hover over the information buttons next to each one to see why Facebook thinks you're interested in this particular topic. It might be something entered on your profile, a Page you've liked, or an advert you've previously clicked on, for example.
Clicking on the crosses to the right of each entry is enough to remove the preference. Remember that you're not actually reducing the number of adverts you see, just adjusting their relevance. You'll see a small Undo link right after you've banished an entry from the list, but this disappears once you return to the Advert Preferences page.
Perhaps more useful is the ability to add interests so that Facebook might actually serve up something you might actually like. Use the suggested preferences list on the right, start typing in the Add a preference box or click Browse to pick a topic. You might be surprised at the level of detail that's available. Some individual movies and directors can be selected, for example.
You can also tweak ad preferences from the News Feed itself, of course. Click the drop-down menu arrow next to any sponsored post and you'll find the option to hide it—this also tells Facebook that you don't want to see this type of advert again in the future (a pop-up dialog appears asking for feedback on why you've chosen to hide the ad).